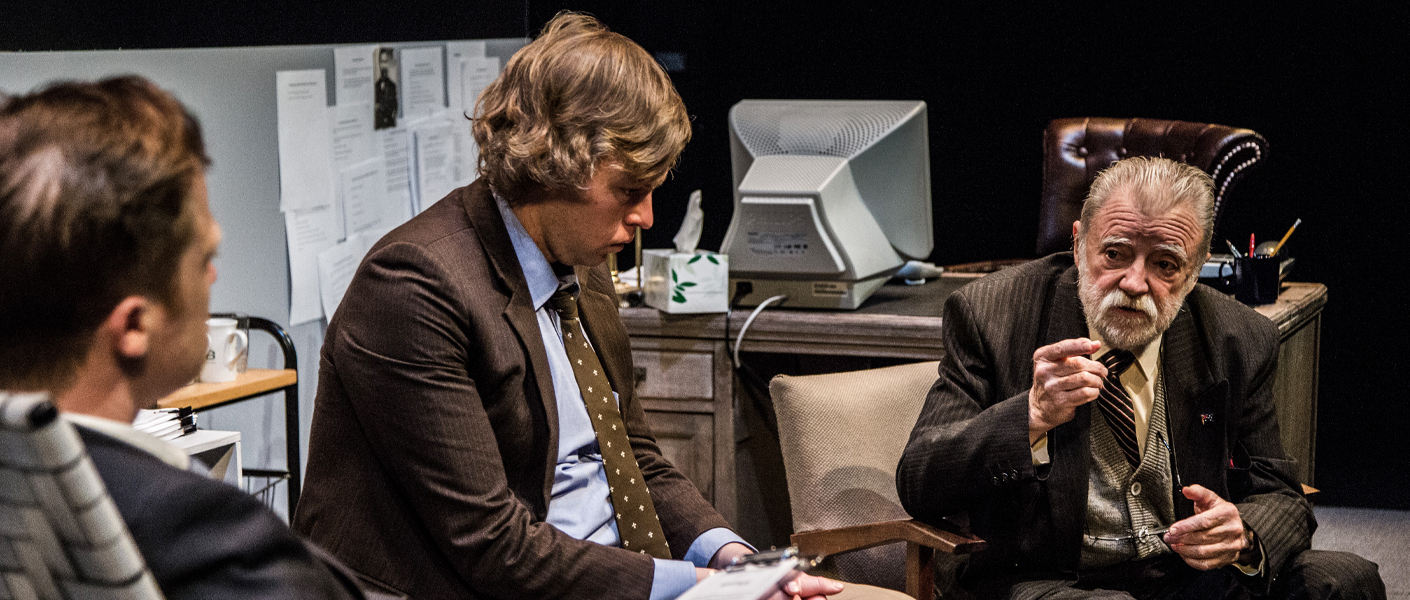 You are here
Work With Us
Current Vacancies
Venue Technical Manager
Flexible working arrangements

Creative and management opportunity in the role

Relocation Expenses available
The Street is Canberra's award-winning home of live storytelling and performance. An excellent opportunity currently exists for an experienced and positive professional to join The Street in the full-time 3-year term role of Technical Manager.
The Street Theatre in Canberra City West, Ngunnawal Country, is our dedicated arts centre where we commission, develop, produce and present live performance work that talks to who we are and the world around us. The Street comprises two theatres and one development-rehearsal space. Our building also accommodates administration offices, box office and café bar.
The TECHNICAL MANAGER is a key part of The Street team supporting The Street's day to day technical operations by ensuring our facilities and equipment are safe, well maintained and fit for purpose together with the effective technical management of all projects encompassing staff and contractors.  The role works with  production managers, stage managers and creative teams to deliver their artistic vision and production values to the highest possible standards within the parameters set by the Company.
The role requires attention to detail combined with a proactive attitude. If you have demonstrated technical experience in a performing arts centre, theatre, or live performance environment we welcome your application.
SELECTION CRITERIA
CAPABILITIES AND COMPETENCIES:           
Relevant training and/or tertiary/professional qualification, demonstrated theatre technical experience, or an equivalent combination of both.

Minimum of five years relevant industry experience.

Medium-High level of competency and experience in lighting.

Medium level of competency and experience in; AV, sound, stage operations, construction, rigging and production.

Working knowledge of Workplace Health and Safety legislation and procedures that relate to the PERFORMING ARTS industries with proven experience of implementing these.

Proven ability to lead teams and manage people.

Excellent interpersonal skills and a demonstrated ability to work individually and co-operatively as part of a small busy team to affect positive outcomes.

A practical problem solver with a can-do attitude.

Demonstrated ability to work successfully in a multi-project environment.

Proven ability to apply effective planning & organisational skills.

Proficiency in Microsoft Office and other software packages incl. digital technologies and audio-visual applications, specifically AutoCAD, QLAB, and ETC lighting consoles.
The successful applicant will be a clear communicator, have an empathy for creative processes, and be an active participant in pre-production planning, rehearsal activity, and production.
Please note, the nature of working for a theatre company and this position requires a degree of flexibility, and will include days, evenings and weekends.  
HOW TO APPLY
Read the position description here and submit a written application which should include:
Cover letter indicating suitability for the role (max one page)

Separate response to the selection criteria (no more than 2 pages)

Curriculum Vitae with two references
Address your application for the attention of
                      Caroline Stacey, Artistic Director/CEO The Street Theatre
Email to carolines@thestreet.org.au
   To discuss further email carolines@thestreet.org.au or call (02) 6247 1519       
   The Street encourage applications from Aboriginal and Torres Strait Islander people, people with disability, mature age workers, people from diverse cultural and linguistic backgrounds and LGBTQIA+ people.
Casual Technical Staff
The Street Theatre employs multi-skilled casual technicians to assist in the maintenance of equipment and technical support of productions within a diverse program mix across three spaces in 2023.
Please send any expressions of interest with an attached CV to technical@thestreet.org.au to register your interest in any future positions.
Express yourself!
We offer marketing, production, programming, administration, front of house, box office and development roles. If you're interested in joining our team, please send any expressions of interest with an attached CV to street@thestreet.org.au 
Further information
Check out Take Part for information about opportunities for artists including casting opportunities.
Check out Join In for information about volunteering.
The Street aims to enrich, support and sustain Canberra audiences by providing theatre of the highest quality made here in Canberra. The Street regularly programs original ACT theatre work as well as commissioning and developing original Australian performance works, and presenting a diverse music and comedy program.