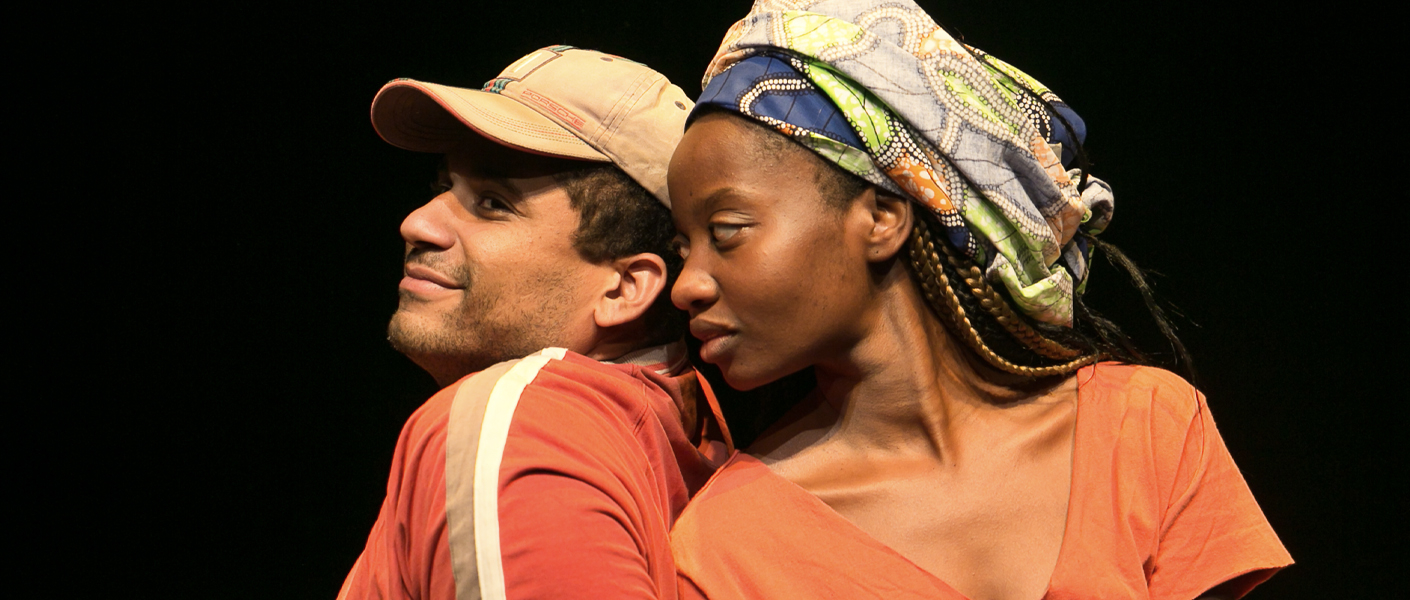 You are here
First Seen: new works-in-progress
First Seen is The Street's season of new theatre works on the journey from conception to full production. It is a vital part of our planning for future years as we seek to bring original and diverse Australian stories to the stage. The Street promotes the creation of high quality original performance work contributing towards a body of stage work encouraging debate on the social, economic, cultural and political relationships central to the reality of lives of Australians. Projects are selected for development on their intrinsic merit, the imaginative reach of the writing or vision, the distinctive voice of the playwright/creator, and the commitment of the playwright/creator to explore their work and the subject matter.
First Seen offers playwrights/theatre-makers the opportunity to collaborate with a creative team, to further develop their writing/work through intensive practical investigation. There is no expectation to produce a performance-ready draft. Writers will be asked to share the development of their work with Australian audiences and are provided with a professional fee. Writers are asked to outline in their application what they hope to achieve using the time and resources available at the workshop to develop their script. The week of development culminates with a public showing. After each performance, audiences are invited into a discussion with the writer/composer/performance makers, dramaturg and director. By sharing their thoughts with the creative teams audiences help assist us progress the works to production stage and get a sneak peek into Australia's ingenious artistic community.
The 2021 First Seen works  were considered and selected by Wollongong-based director Anne-Louise Rentell (Charcoal Creek, Dead Man Brake) in consultation with First Seen Program Producer Shelly Higgs and Artistic Director Caroline Stacey.  Applications this year were resoundingly responsive to themes that speak to our times: isolation, purpose, light and dark, loss and hope. Rentell said, "All three works jumped off the page and stayed with us after reading; a sure sign that they would also make a confident transition from page to stage in the future. Each have theatrically strong voices, compelling characters and curious playwrights at the helm grappling with all it means to be human." Higgs said, "It's always interesting to see what appears in our submissions to First Seen. We all agreed that the lens of the artist shows us what's relevant to now and the issues that have arisen through such a period of uncertainty and change have been revealing."
The selected  works are all text based narrative pieces with interwoven moments of comedy. People Inside Me by Katie Pollock confronts death and loss and attempts to find a way carry on after devastation. Church Sweet Church by Rebecca Duke goes to the heart of small town community and what it means to belong and Just Wrong by David Atfield is an exploration of how to make a living being an artist in our times whilst celebrating all things Eurovision.
Upcoming Works in 2021:
People Inside Me by Katie Pollock
Church Sweet Church by Rebecca Duke
Just Wrong by David Atfield
Previous First Seen seasons have taken audiences by surprise showcasing new plays from remarkable talents resulting in a significant number of works being produced by The Street and other companies. A focus for The Street is identifying playwrights and theatremakers who have the potential and ambition to make work to be programmed at The Street and beyond.  The works previously developed and produced as part of First Seen are listed below.
---
Previous Selected Works:   
2020
The Story of the Oars  by Nigel Featherstone 
Milk by Dylan Van Den Berg (produced by The Street in 2021)
Barren Ground by Helen Machalias
2019
Outsider by Peter Cook (produced by The Street in 2020 as Breaking The Castle)
Milk by Dylan Van Den Berg
Zebracorn by Hanna Cormick
Fragments by Maura Pierlot (produced by The Street in 2019)
2018
Icarus by Christopher Samuel Carroll (produced by The Street in 2019)
Sherpas by Tom Davis
Irene's Wish by David Cole
2017
Hired Mother - by Cathy Petocz
Homesong by James Humberstone & Nigel Featherstone (produced by The Street in 2018 as The Weight of Light)
White Tulips by Heidi Silberman
Blue: A Misery Play by Dylan Van Den Berg
2016
A Necessary Evil by Luis Gomez and Desmond Manderson (to be produced by The Street in 2021 as Twenty Minutes With The Devil)
i.F (Imaginary Friend) by barb barnett
Under Sedation edited by Adele Chynoweth (produced by The Street in 2017)
2015
Staring Out of Windows by Mariem Omari
Rice by Michele Lee (produced by Queensland Theatre Company and Griffin Theatre in 2017)
The Faithful Servant by Tom Davis (produced by The Street in 2016)
2014
Psyche by Lado Shay
Untold by Raoul Craemer (produced by The Street in 2016 as Pigman's Lament)
Anthems and Angels by Zsuzsanna Soboslay
Grief Eaters by Emma Gibson
2013
Drama Queen by Geraldine Turner
In Loco Parentis by Helen Machalias (produced by The Street in 2013)
A Shameless and Scandalous Boy by David Atfield (produced by The Street in 2014 as Scandalous Boy)
Bartleby by Julian Hobba (produced by The Street in 2014)
The Chain Bridge by Tom Davis (produced by The Street in 2015)
2012
Drama Queen by Geraldine Turner
Two Plays by Cathy Petocz (produced by The Street in 2014 as Where I End & You Begin)
Sampaguita by Noonee Doronila
From a Black Sky music by Sandra France, libretto by Helen Nourse (produced by The Street in 2013)
The Hotel Transcontinental (Dreams of the Dispossessed Trilogy) by Mikelangelo and the Black Sea Gentlemen
#thestreetfirstseen #thestreetCBR #firstseen
 Tariro Mavondo and Dorian Nkono in The Faithful Servant, by Tom Davis.