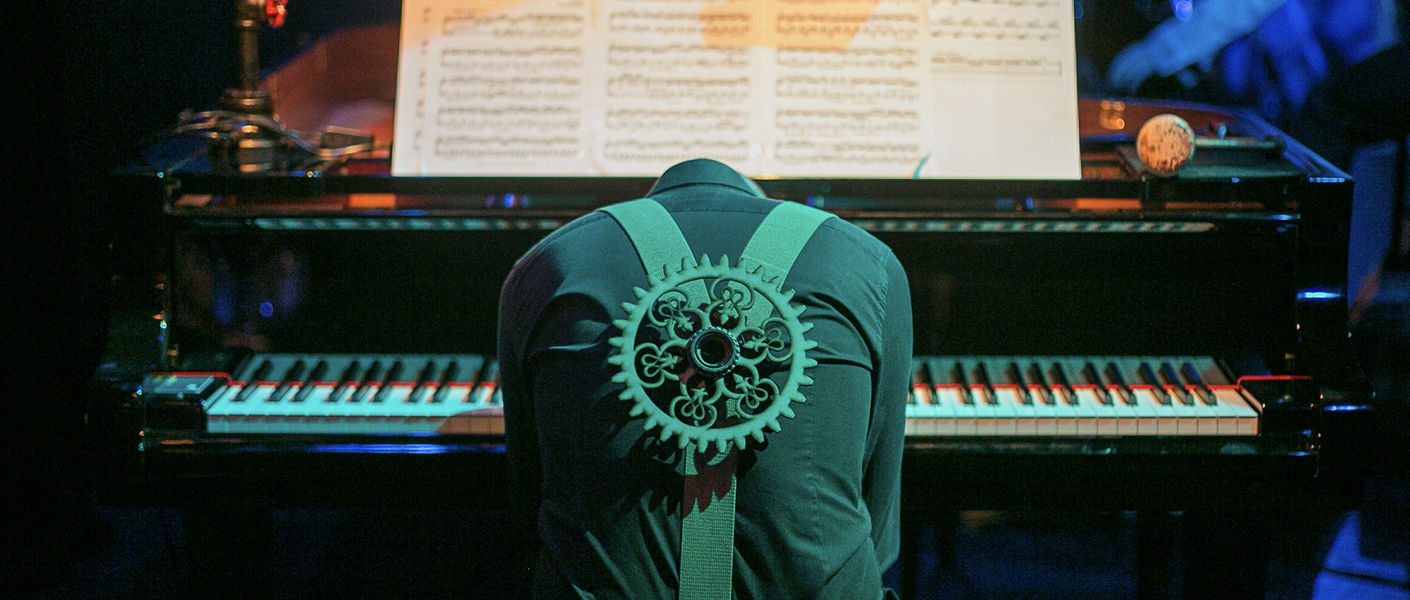 You are here
Accessibility
The Street Theatre is committed to ensuring our theatre and performances are welcoming and accessible for everyone.
Wheelchair Access & Mobility Assistance
Wheelchair bookings can be made for performances in any of the venues within The Street Theatre. We have two designated wheelchair positions and floor level seating in Street One. Any patron in a wheelchair or with mobility concerns can be easily accommodated into any of our Street Two and Street Three seating layouts.
We are happy for patrons to either transfer from their wheelchair to a seat, or to clear a space so that the patron may stay in their chair. We are also happy to reserve a space next to this position for any companions or friends attending the performance.
As we need to pass the required information on to our Front of House team it is best that bookings be made in advance. To make a booking please contact the Box Office on 6247 1223.
Companion Card
The ACT Companion Card program is an ACT Government initiative administered by Community Services Directorate (CSD), under a licence agreement with the Victorian Government. The Street Theatre is an affiliate of the Companion Card program and admits carers to shows as ticketed complimentary guests. The Street accepts Companion and Carers Cards.
These can only be booked in person or by phoning the box office. Please ensure you present your companion card when you collect your tickets.
Hearing Assistance
The Street Theatre provides a "LISTEN Everywhere" WIFI based Assisted Hearing system for patrons who require hearing assistance. The system amplifies and improves sound quality through the provided headphones or neck loop. iPods with the free 'Listen Everywhere' app are available for collection prior to the performance from Box Office staff. The Hearing Assistance System is available for all performances in Street One, and to access this service you can make a request in advance, or at the performance. Patrons should allow additional time prior to the start of the performance for the collection of the iPods.
Patrons are also able to use their own smartphone or tablet device, and headphones or neck-loop. For information on how to connect your personal device to the hearing assist system, please email foh@thestreet.org.au
Highly Visual Performance
Some shows are highly visual, with little or no spoken word, and therefore suitable for students who are Deaf, hard of hearing or speak a language other than English. Where available, we will indicate the degree of visual elements in the show. Please note that there is often sound composition throughout live performances.
Viewing
All seats in Street One have clear sight-lines to the stage.
Sight-lines in Street Two and Street Three are dependent upon seating layouts.
The Street has no restrictions for sight-impaired patrons to be accompanied by a Guide Dog in all spaces.
Please advise box office when purchasing tickets.
Assistance Animals
Assistance animals are permitted into all areas of The Street Theatre.
Babes in Arms
Children aged 2 or under are allowed free entry to all performances, provided the guardian will have the child seated on their lap.
Parking
Parking near the main entrance to the complex provides a set-down and pick-up point for those with specific
access requirements. This includes two dedicated accessible parking spaces.
Bathroom
The Street Theatre has two dedicated accessible toilets available within the complex.