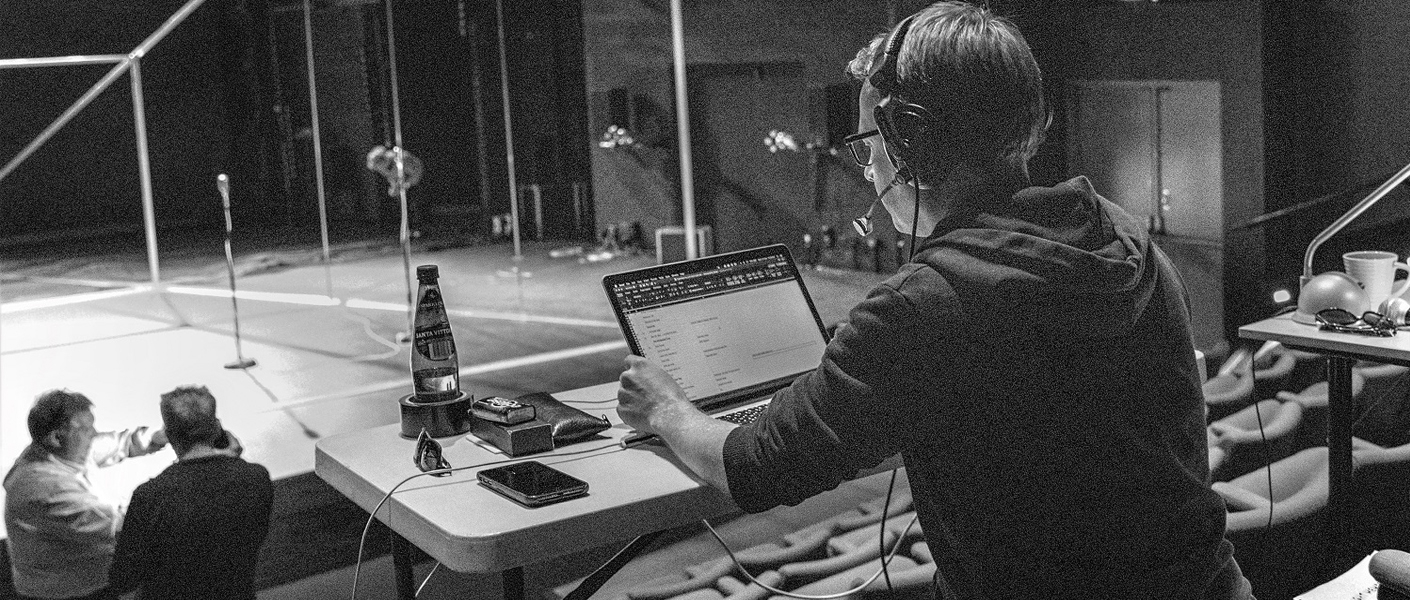 You are here
Rehearsal Observation
We offer Rehearsal Observation placements to Canberra-based musicians and emerging theatre-makers as part of our 2023 program. This is an opportunity to get an inside view of all that goes on in a rehearsal room in a professional theatre company for performance events and theatre seasons.
The working hours are flexible, self-determined and will be negotiated on an individual basis. A stipend is offered as part of this observation.
These placements are strictly observational, affording artists the opportunity to closely consider the processes of a production and witness the working relationships between the Creative Team, the Director, the Cast and the Company.
A rehearsal observation placement may include attendance at
Rehearsals

Production Meetings

Bump In and Production Week

Preview performances
In His Words: Voices of Fatherhood Rehearsal Observation
Monica Carroll is the successful applicant for our In His Word: Voices of Fatherhood rehearsal observations.
Monica Carroll is an award-winning writer whose published works have been performed in theatres and galleries in Australia, New Zealand, and England. Sie writes for stage, radio, and print. Look out for Monica's response to this process.
Our next Rehearsal Observation opportunity will be advertised in July 2023.