You are here
Giving Stories
We applaud The Street Supporters and thank them for their acts of generosity. Individuals and businesses give in different ways and for different reasons, from volunteering time to making donations to forming partnerships. Together they support us to lead and invest in a vibrant performance community and create powerful theatre works of vision, ambition and courage that talk to diverse audiences in Canberra and across Australia.
Hear their stories and personal choices that make a difference to what we can do. We asked some of our donors how they give, why they give and how giving makes them feel.
Michael Adena
For as long as I can remember, I've enjoyed being challenged and entertained by the performing arts. To me, it is vital to have a rich variety of work to choose from. One year, I realised that I'd spent a lot of time at The Street seeing many different productions. I liked what I saw, and its range, and I wanted it to continue and to develop. Donating was a practical way to show my support. Giving to The Street makes me feel that I am contributing to the performing arts at The Street, in Canberra, and beyond.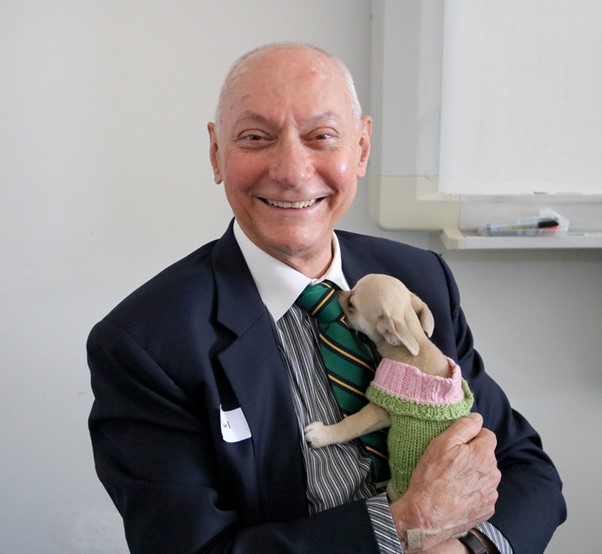 Michael Sassella
I give personally, usually with a significant funds transfer, whenever I find I have more funds than usual, such as from a tax refund.  Gifts to The Street are, of course, tax deductible in themselves.  I often donate in June thanks to reminders from The Street and others about tax deductible gifting before end of the year.  I have been a donor since 2009.
I have regularly attended performances at The Street for many years and I appreciate how they regularly provide a range of options but every now and then commission a new show, usually a drama or musical, into which they put extra resources with extraordinary results.  Cold Light in 2017 was one of these.  I was pleased to be able to make a special donation to help finance publication of the script for Cold Light by Currency Press, a project that I understand has helped foster an ongoing relationship with The Street. 
The Street is amazing in coming up with soundscapes and lighting schemes on these occasions, making the most of the potential offered by the theatre itself.  I like how The Street invites arts patrons to see and be involved in some upcoming or possible shows.  This demonstrates their commitment to Canberra-made works of solid quality.
I have enjoyed encouraging the Canberra arts community through donating and being a part of The Street's extended family.  The Street is unique as both a meeting place and theatre venue.  It is good to see As You Like It, the theatre café, catering each day to a happy public, many of whom, I feel sure must find their way into the theatre for an often transcendent experience.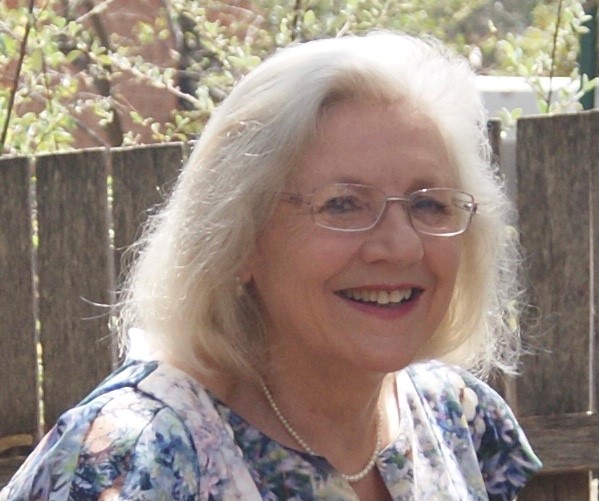 Cathy Winters
My formal relationship with The Street Theatre goes back to 1996 when I was asked to chair Season Inc. – a season of works to be presented at The Street but funded independently from The Street with its own administration and marketing to support the presentation of works produced in Canberra. In 1999 I was co-opted onto The Stagemaster Board and appointed Stagemaster Chair in 2001 after the merger of Stagemaster Inc and The Season Inc and their activities enabling The Street Theatre to grow and develop under Herman Pretorius and then Caroline Stacey as Artistic Directors. I'm also one of the trustees overseeing the expenditure of the tax deductable funds donated to The Street. 
I try and see as much work as I can at The Street and encourage friends and family to do so too. I am particularly interested in the new work that is being done – I don't always understand or even love some of it but that's not the point - we are all moved by different things and it is important to have a diverse range of thought and presentation so I'm very happy to support them all.
I spent six years as Chair of Stagemaster and feel incredibly privileged to have been able to see the growth and development of local theatre through both programs and other activities as well as the expansion of the facilities during that time and all the years since then.
For some years now I have been making an annual donation taking advantage of the tax deductibility but more importantly hoping that in a concrete way twenty five years later, I am still supporting The Street, the work Caroline and her team does, and the artists who benefit from this fund.