Box Office + Ticketing
You are here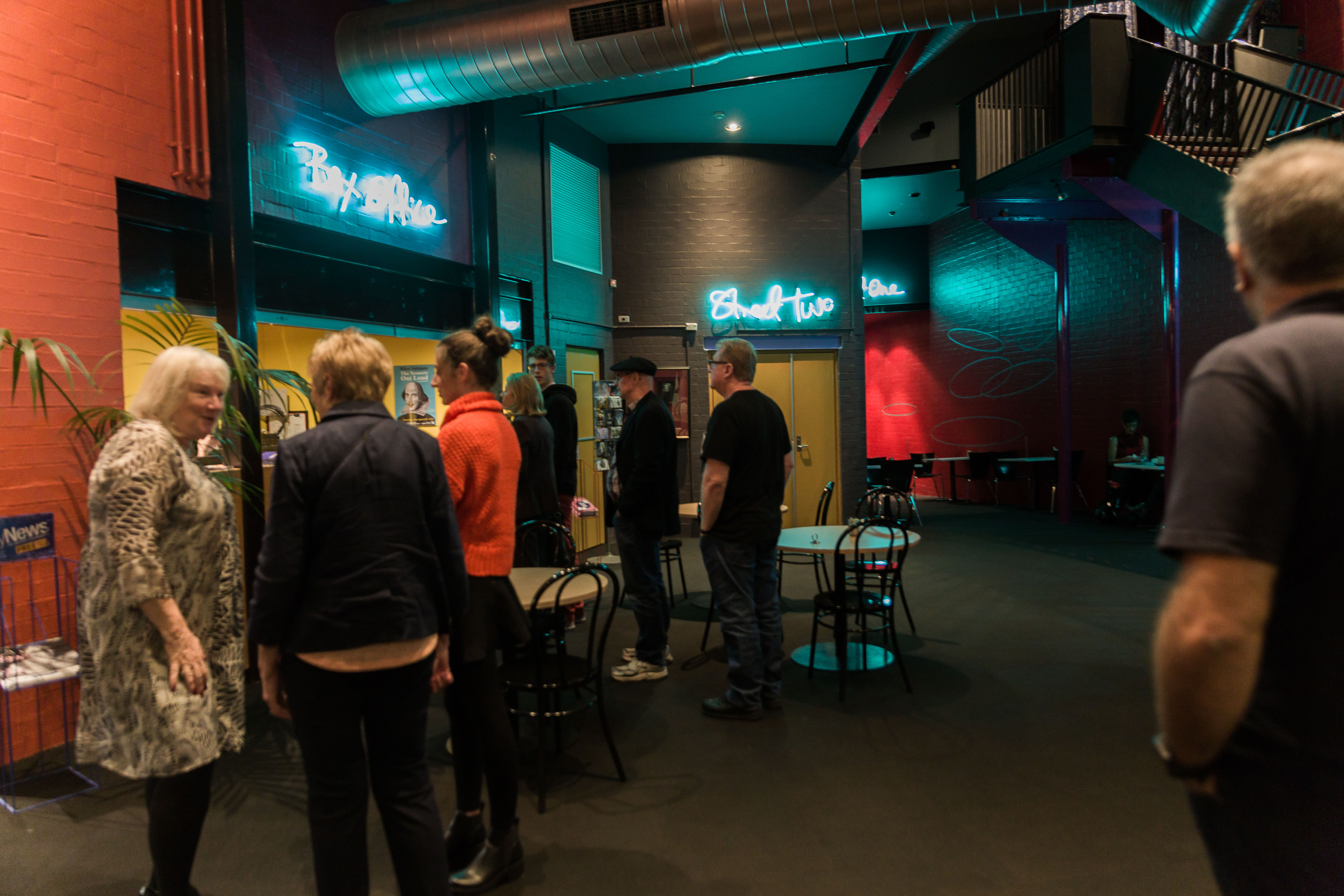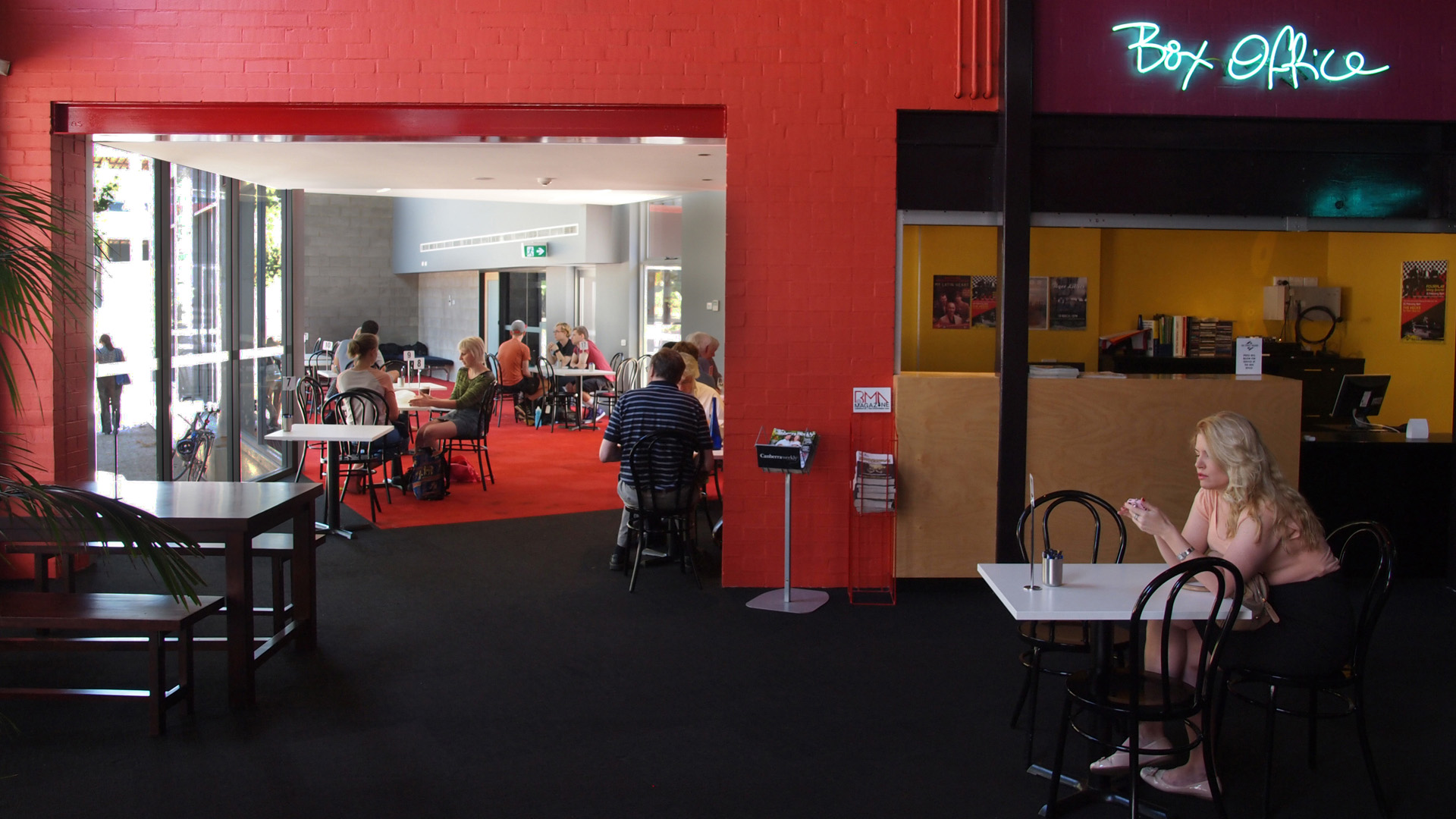 HOLIDAY SEASON
The Street is closed for our extended break from 5pm 22nd of December 2020 through to 5pm 27th January 2021 getting much needed rest and relax.
During this time BOX OFFICE WILL BE OPEN FROM 12-4pm
Thurs 7th January
Mon 11th January
Thurs 14th January
Monday 18th January
Monday 25th January
Bookings can still be made online on our website.
CONTACT
Call | (02) 6247 1223
Email  | street@thestreet.org.au
In person | 15 Childers St, Canberra City West, ACT 2601
LOCATION
The box office is located in the foyer of The Street Theatre building.
OPENING HOURS
Our theatres are currently closed to public due to COVID-19. Contact via email or phone.
Weekdays | 12pm – 2pm
1.5 hours prior to the advertised start time for all performances
PAYMENT METHODS
In person: Tickets can be purchased by cash, credit card, and eftpos
Over the phone: Tickets can be purchased over the phone by credit card. We accept VISA and MASTERCARD only.
Your tickets can be picked up anytime within opening hours, or posted to you.
You will need your tickets (not your booking confirmation) to enter a perfomance.
Tickets are not available to be printed at home. You must collect or have your tickets posted.
GIFT VOUCHERS
You can purchase gift vouchers for any amount. The recipient can then use it to purchase tickets to the shows and packages of their
choice. The certificates are valid for up to 36 months. Click here to purchase.
ChooseCBR 2020 VOUCHER PROGRAM
The Street is part of the new ChooseCBR campaign. This means the ACT Government chips in when you buy tickets to events at The Street or tackle those tricky Christmas gifts with our vouchers.
How it works:
First up, sign up via the Choose CBR website - https://choosecbr.act.gov.au/
Note your personal discount codes and their associated value - these are updated daily.
Next, pick a show or decide on a gift voucher.
Then provide your discount code when booking over the phone or in person.
And that's it!
CONCESSION ELIGIBILTY
All ACT Seniors Card, Health Care Card, Street and MEAA members are eligible for Concession priced tickets where available.
All full-time students are eligible for Concession or Student priced tickets where available.
30 UNDER 30 TICKETS
30 under 30 tickets are available for selected Street Produced performances, these conditions apply:
You must be 30 years old or under to buy a 30 under 30 ticket.
Tickets are $30 each. You can book online, over the phone, or in person.
Limit of two 30 under 30 tickets per customer. If purchasing a second ticket, your guest does not have to be under 30, but it must be the 30 under 30 ticket buyer who collects the tickets.
We are unable to post 30 under 30 tickets- they must be collected in person from the Box Office, and you must present current ID with proof of age.
Regular restrictions and fees surrounding exchange and refund of tickets apply.
BABES IN ARMS
Children aged 2 or under are allowed free entry to all performances, provided the guardian will have the child seated on their lap.
TICKET REFUNDS
Tickets are not refundable. Refunds are only available as per the Live Performance Australia Ticketing Code of Practice.
You have a right to a refund if the event to which you purchased an authorised ticket is cancelled, rescheduled (and you
cannot or do not wish to attend the rescheduled event), or significantly relocated.
TRANSACTION FEES
A $4 fee per transaction (regardless of the number of tickets purchased) is payable on tickets when purchased online.
No transaction fee is charged when purchased in person or over the phone.
EXCHANGING TICKETS
Unlimited additional exchanges are permitted at an exchange fee of $4 per ticket, per exchange. You will need to return
your original tickets to the Box Office at least 24 hours prior to the performance.
PERFORMANCE TIMES
Performance times are subject to change. Please check the website or contact the Box Office closer to the performance
date for more accurate information.