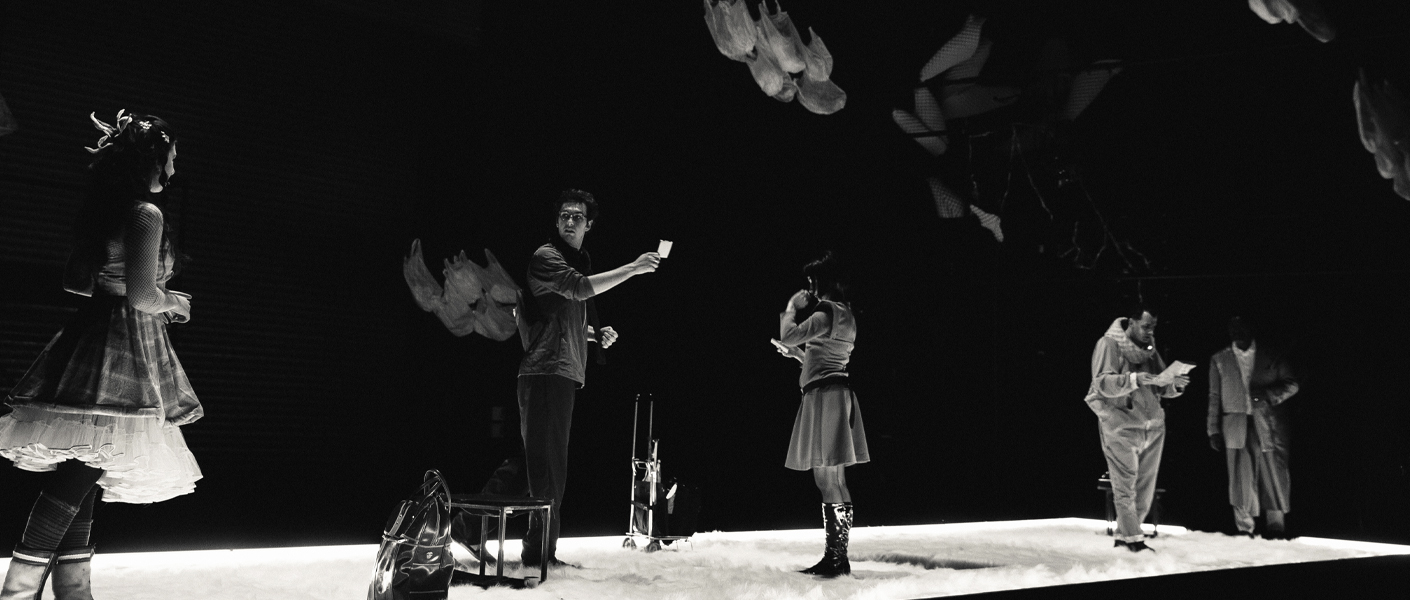 You are here
Auditions
We have a range of opportunities for artists to create, work, partner, learn and share with The Street Theatre. Keep a regular eye on this space.
Auditions
The Street Theatre is not currently running general auditions. If you are interested in being considered for employment as an actor, please send a headshot and CV to creative@thestreet.org.au. 
I've Been Meaning to Ask You 
The Street Theatre and Canberra Youth Theatre are searching far and wide to discover a diverse range of young people from our Canberra community. From those who do drama weekly to those that never have – we are seeking kids aged 9-13yrs to work alongside the award-winning theatre team from The Good Room, a Queensland-based performance collective who use the anonymous experiences of ordinary people to create extraordinary theatre works.
Auditioning ages: 9-13 years
Roles: Large mixed ensemble
About the Play
They asked. You answered. The next generation is about to drop some truths… and the mic! Performed inside a theatre-turned-playground-turned-battleground, this is a riotous theatrical experience full of questions asked by young people and answered by adults. Watch as age collides with experience in a revealing one-hour-tell-all that combines anonymous experiences with high-impact video design. Adults take a back seat as a powerful panel of 9-13 year olds tackle the answers they receive to the questions they've always wanted to know. Built in collaboration with and performed by local young people from across Canberra, I've Been Meaning to Ask You  brings audiences both young and old together to tackle the big (and little) questions that life throws at us.
Audition Times
Workshop-Audition :   Saturday 29th May 9.30am-1pm, or
Saturday 29th May 1.30-5pm
Workshop-Audition Requirements
·  Workshop-Auditions will be conducted as a group, exploring ensemble work and working with text. There is no need to prepare anything.
·  To book an audition, fill out the online form.
Location: The Street Theatre
Rehersal Dates & Times
Sunday 30 May (10:00am-4:00pm)
Saturday 5 June (10:00am-4:00pm)
Sunday 6 June (10:00am-4:00pm)
Saturday 19 June (10:00am-4:00pm)
Thursday 1 July (10:00am-4:00pm)
Friday 2 July (10:00am-4:00pm)
Saturday 3 July (10:00am-4:00pm)
Sunday 4 July (10:00am-4:00pm)
Monday 5 July (10:00am-4:00pm)
Production Week
Wednesday 7 July (Times TBC, includes evening) - Technical Rehearsals
Thursday 8 July (Dress Rehearsals + Preview performance)
Friday 9 July (Performances)
Saturday 10 July (Performances)
Venue: The Street Theatre, Canberra
"The Good Room creatives have planted little seeds of thoughts that have not only expanded my children's empathy for humanity and for themselves but ultimately celebrate life." - Penny Challen, Parent
Creative Opportunities
There are a number of opportunities for creatives at The Street. If you are interested in working with The Street, please send a CV and other relevant supporting material to creative@thestreet.org.au.