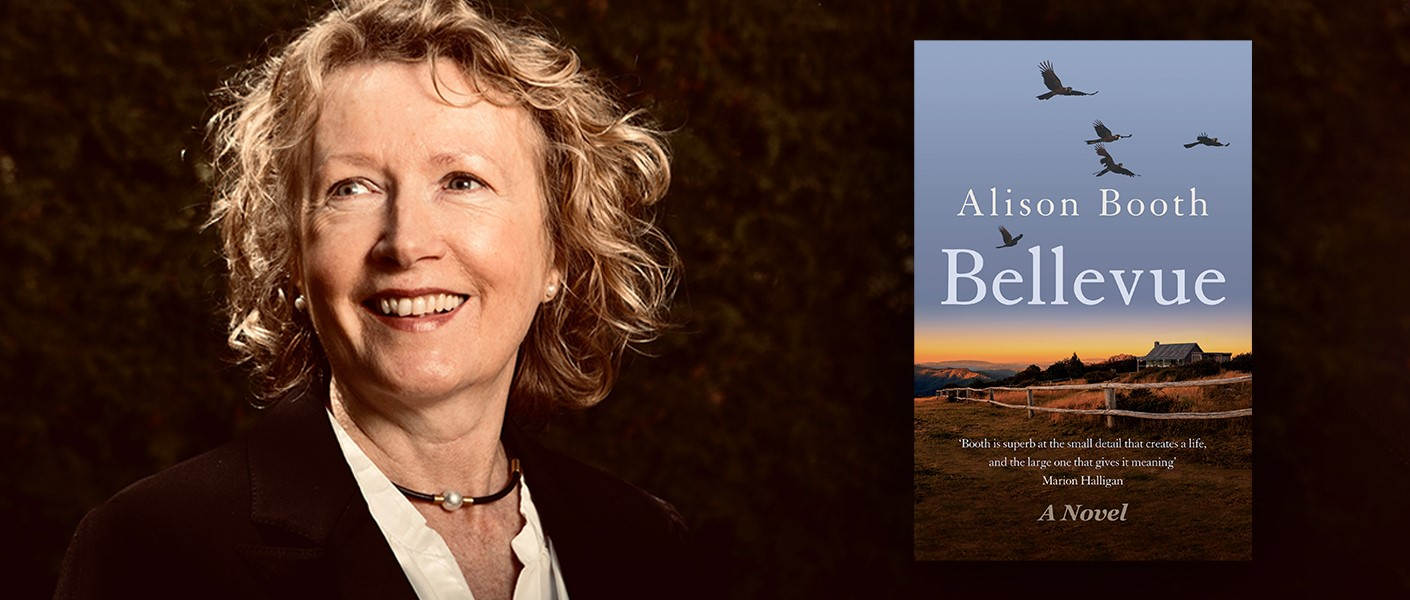 You are here
Live
Alison Booth: Bellevue Book Launch
Join Alison Booth as her novel Bellevue is launched by Prof Frank Bongiorno with Alex Sloan as MC.
Drinks available from the bar on arrival, Bellevue available for purchase thanks to Harry Hartog.
This is a free event but reservations are essential to manage numbers. Please RSVP with name and telephone number via rsvp@thestreet.org.au.
RSVP by Tuesday 25 April
About Bellevue
A feisty widow inherits a house near a mountain wilderness and confronts her family's past while she struggles to protect her inheritance and her community.
New South Wales, 1972. When Clare Barclay unexpectedly inherits Bellevue, an historic property in the Blue Mountains township of Numbulla, Australia, she embraces a fresh start in her life. As Clare settles into her new home, she is made aware of a disturbing plot to redevelop Numbulla and exploit the land bordering the protected wilderness area. Passionate about defending the environment, she protests against proposed land-use changes and the aggressive movement behind these plans. But a sinister menace comes to light and, when things start going bump in the night, it's clear that someone doesn't want her interfering… and they'll do whatever it takes to stop her.
Bellevue is a gripping tale of love and loss, and the bonds that are forged when people unite to make a difference.
About Alison Booth
Alison Booth's Socials
Click here for information on COVID 19 venue safety.
More information
The Street Presents
Alison Booth : Bellevue Book Launch
Thursday 27 April, 6pm
Free Event:  Please RSVP with name and telephone number via rsvp@thestreet.org.au by Tuesday 25 April