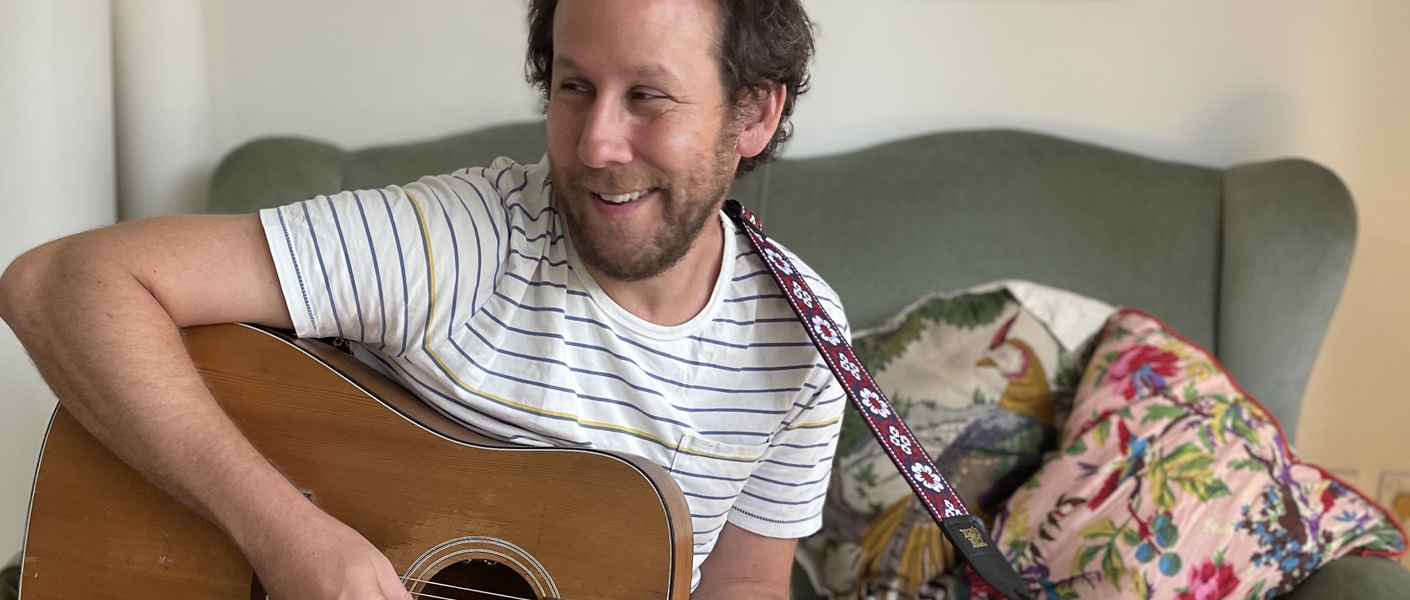 You are here
Live
Ben Lee: OMG I'm Playing Gigs Again! Tour 2021
Ben Lee began his career as a young teenager in the early 90's, in the Australian lo-fi punk band Noise Addict, who were discovered by taste-making artists Sonic Youth and the Beastie Boys.
From his first acoustic-driven solo album "Grandpaw Would" in 1995 (featuring Liz Phair), Ben's songs have always attempted to take his most complex and existential romantic yearnings, and compress them into sublimely catchy and melodic pop songs. This seemingly paradoxical quest has yielded some wonderful results over the years: "Cigarettes Will Kill You" from 1999's 'Breathing Tornados has become a modern Australian classic, while "Hard Drive" and "All My Life" (songs Ben wrote for Evan Dando's existential comeback album "Baby I'm Bored") were hailed by Bruce Springsteen as favorites of that year, and Q Magazine who called them "tender reflections on life, love and drug-induced folly set in soulful, country-tinged guitar pop." But it was 2005's "Awake is the New Sleep" that saw Ben get the worldwide recognition his songs deserved spawning the alterna-hit "Catch My Disease" that went Top 10 in Spain and the Netherlands and was awarded the "Song of theYear" ARIA award as well as going Double Platinum in Australia. This album saw Ben tour all over the world with artists like Aimee Mann, Nickel Creek, Sara Barreilles and Dashboard Confessional. But it was the song "We're All in this Together" that surely is Ben's greatest legacy so far as a songwriter, a song that has become an anthem of sorts for a troubled world over the past year, quoted from everyone from politicians, to newspapers, to school children. 
But all of this hecy subject matter has never dampened Ben's playful experimentation such as his short-lived side project with Ben Folds and Ben Kweller "The Bens", his production of the Grammy-nominated "Cho Dependent" by Margaret Cho, his job as a band leader for the Tom Hanks produced "3 Minute Talk Show" web series, or his "Mixtape from Ben Lee" album, where he invited guest singers such as Zooey Deschanel, Neil Finn, Luke Steele and Nina Persson to sing songs he wrote especially for their voices. He has also collaborated with artists like Sarah Silverman and Lena Dunham and is currently in pre-production for an animated "psychedelic children's musical about alcohol" called 'B is for Beer' that he cocreated with legendary US author Tom Robbins.
Increasingly over the years, Ben has also jumped into political and social activism. He dedicated much of 2020 to campaigning against the Republican administration while living in the US and putting together events such as the "Save the Senate" Online Festival featuring Rufus Wainwright, Ani DiFranco, Neko Case and Jim James. 
2021 is shaping up to be another wild ride as Ben preps for the release of his forthcoming album featuring collaborations with Shamir, ChrisAan Lee Hudson, Money Mark, Sadie Dupuis and Zooey Deschanel.   
"I dont look at life as a linear adventure," he explains "I very rarely know where I'm going next - I follow what I am passionate about and where I can be useful."
Street One | Reserved | Reduced Capacity Based on 70% of Pre-Covid-19 Capacity | Check In CBR APP must be used by patrons on Arrival Click here for more information on COVID 19 venue safety.
More information
The Street Presents
Ben Lee
OMG I'm Playing Gigs Again! Tour 2021
Friday 30th April 7:30PM
Tickets
Standard $43
 
Ben Lee will be supported by Canberra artist Kim Yang: https://kimyangmusic.com/