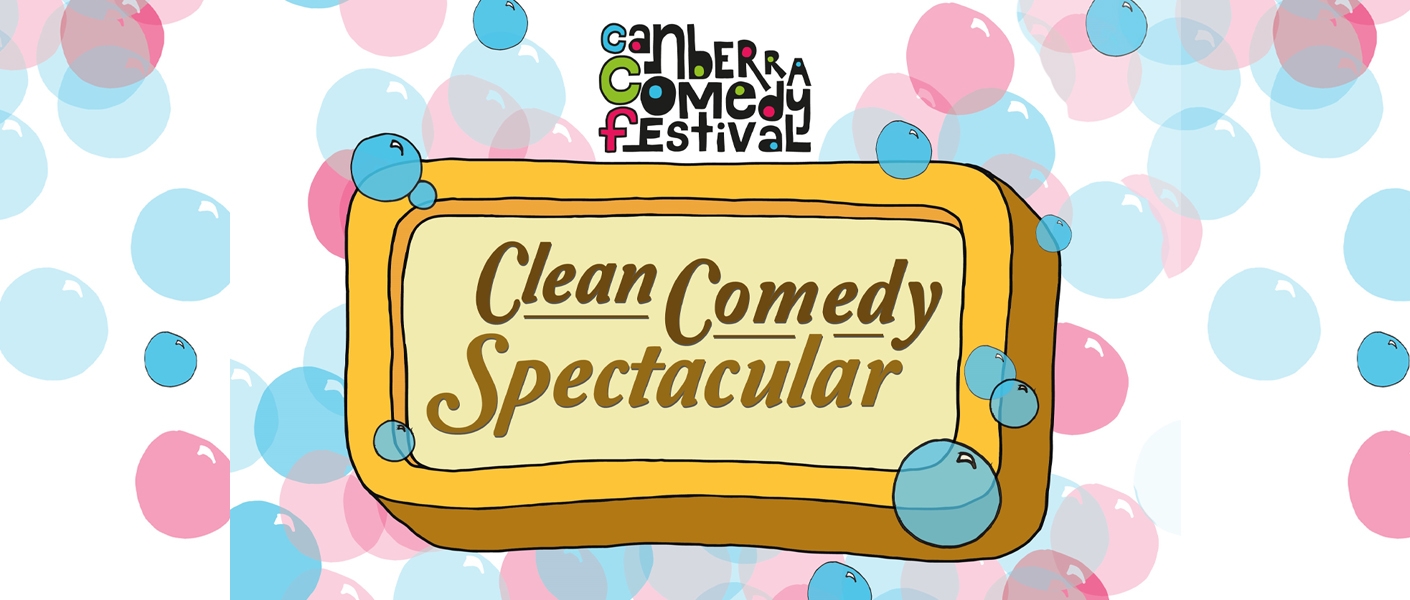 You are here
Live
CCF Clean Comedy Spectacular
Get tickled by our squeaky-clean line-up of comedians doing material that is both hilarious and tasteful, for one show only.
Join us for this spectacular line-up that is suitable for everyone from teens and up. Featuring a selection of the best festival comedians, with none of the dirty bits!
Featuring a line-up of the Festival's best acts doing short sets in a 70-minute blockbuster show. All your favourite comedians – none of the swearing – in a show designed for the whole family!
Canberra Comedy Festival: http://canberracomedyfestival.com.au/
Street One | Reserved | With COVID 19 restrictions being lifted Street One is now being sold at 100% Capacity.
As physical distancing will not be possible, patrons who feel uncomfortable may wish to reconsider their attendance.
As of 6pm Friday 25 February masks are not mandatory at indoor live performance venues. Should you require a mask, one can be picked up at the box office.
Click here for more information on COVID 19 venue safety.
More information
The Street Presents
Canberra Comedy Festival 
Clean Comdey Spectacular
Saturday 26 March 5pm
Tickets:
Standard $25
Concession $22
Group 4+ $20