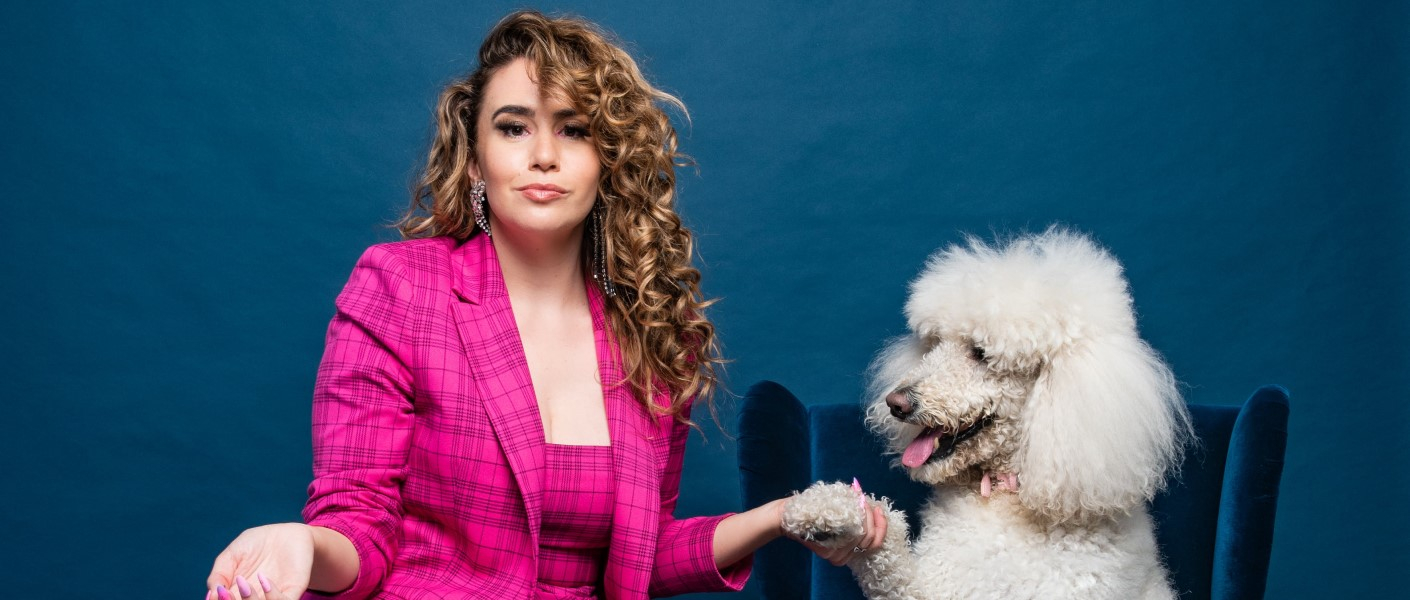 You are here
Live
CCF: Michelle Brasier - Legacy
Michelle is on a plane, watching a documentary about pandas, trying to solve a mystery. In 2020, at Lido cinema, Michelle was handed an envelope with her name on it containing $9.50 in mostly coins. But it wasn't for her. Legacy is the search for another Michelle Brasier and the exploration of all the other women one woman could have been if she'd made different choices. Reaching out to strangers isn't always a good idea but Michelle has made lots of mistakes on the internet before. She might as well keep going. It's about sliding doors, the myth of Narcissus and building a legacy, whatever that is. Can women really have it all? Is it a good idea to fly United Airlines? Will the $9.50 make it to its rightful owner? 
NOMINEE Most Outstanding Show Melbourne International Comedy Festival 
2022 – NOMINEE Best Production – Green Room Awards
2022 – NOMINEE Best Musical Direction Green Room Awards
2022 – NOMINEE Best Artist Green Room Awards
2022 – NOMINEE Best Writing Green Room Awards
2021 – WINNER Directors Choice Award Sydney Comedy Festival
Socials
Street One | Reserved | Duration 60 Minutes
Click here for information on COVID 19 venue safety.
More information
The Street Presents 
CCF: Michelle Brasier
Legacy 
Sunday 26 March, 8pm
Tickets: $30