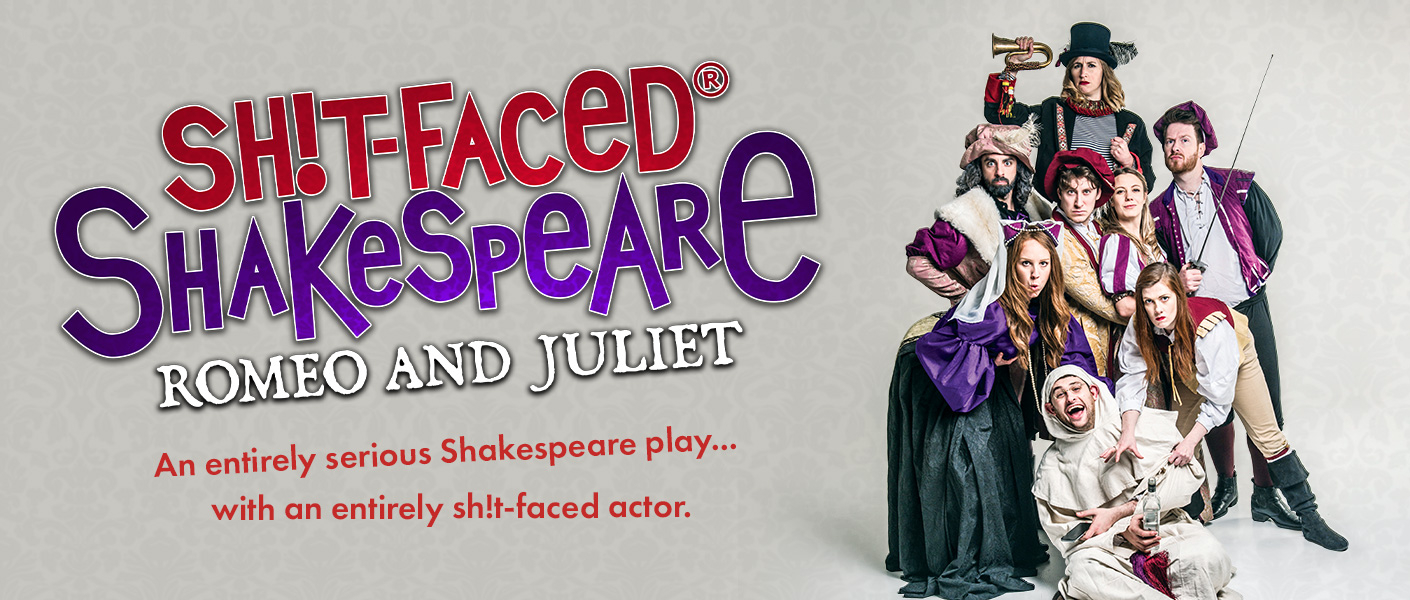 You are here
Live
CCF: Sh!t-Faced Shakespeare
Romeo & Juliet
This hilarious, sell-out, award winning, smash-hit show has already sold over half a million tickets worldwide and returns to Canberra to help you enjoy Shakespeare responsibly.
Shit-faced Shakespeare is the hilarious blend of an entirely serious Shakespeare play with an entirely shit-faced actor. What could possibly go right? With a genuinely inebriated cast member each night, no two shows are ever the same in this raucous, riotous, rampage through Shakespeare's most iconic play.
"The most fun I've ever had at the Fringe. I left with tears streaming down my face and a sore belly from laughing far far too hysterically hard" ★★★★★ - Collage Adelaide
"No-holds-barred ecstasy" ★★★★★ - Broadway Baby
"Hilarious" ★★★★★ - The Advertiser
Socials
Sh!t-Faced Shakespeare Website
Street One | Reserved | Duration 60 Minutes
Click here for information on COVID 19 venue safety.
More information
The Street Presents 
CCF: Sh!t-Faced Shakespeare 
Romeo & Juliet 
Thursday 23 March - Saturday 25 March
Tickets
Standard: $46.90
Concession: $44.90
Group 6+: $44.90