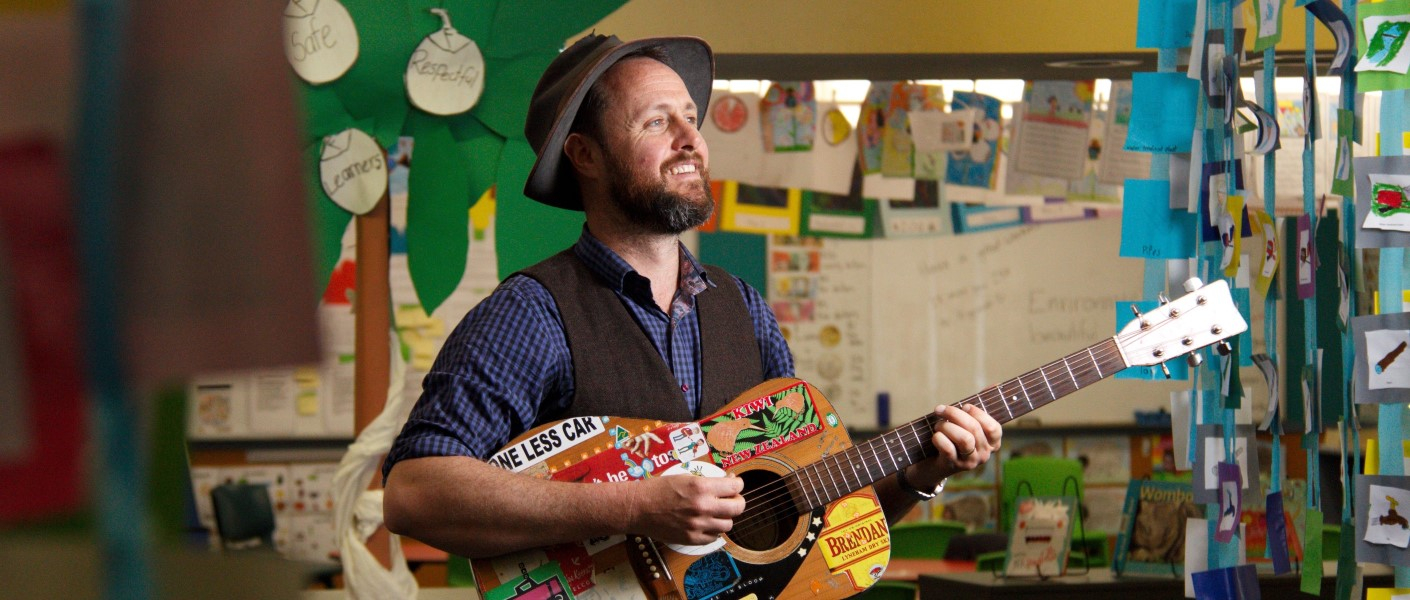 You are here
Live
CJ Shaw: All Sorts
Musician, storyteller, songwriter and educator CJ Shaw is the artistic embodiment of 'All Sorts'. With over a decade experience on the stage from Timor Leste to XPT Train tour, CJ Shaw's journey as educator has catapulted him into the limelight as one of the country's most creative songwriters for primary aged students and beyond.
This performance draws on his latest family album 'All Sorts' that takes you on a musical journey through personal folk with historical/educational tunes and a tinge of classroom kitsch to reflect Shaw's background as music educator, contemporary musician, and family man.
His breakout song, ANZAC Biscuits landed him 30 000 views on social media as well as an ARIA Nomination for Music Teacher of the Year 2020. Soon followed by 'Ain't Many Like Lenny' music video being air played on SBS television and On Demand in 2021. 
Join CJ Shaw with his band 'The Blow Ins' as they perform this incredible set of songs for one unforgettable afternoon at the Street Theatre. 
"With a style clearly based on his confident musicianship and experience in the classroom, where engagement is essential to success, CJ Shaw is able to entertain using a mixture of colours and textures, genre crossing, mingling nostalgia, classroom frivolity, and contemporary folk, drawing his audience into a shared experience of the music".  
BMA Magazine, 2022
CJ Shaw: Guitar, vocals, harmonica
Steve Fitzgerald: drums, vibraphone
Matt Nightingale: Bass, backing vocals
Ben Zala: guitar
Socials
Read more about CJ on Street Talk
Street One | Reserved | Duration 90 Minutes including interval
Click here for information on COVID 19 venue safety.
More information
The Street Presents 
CJ Shaw 
All Sorts
Saturday 3 December, 4pm
Tickets
Standard: $20.00 
Child (12 & Under): $15.00
*Family Package: $15.00 per ticket (LTD to 4 Tickets)
This concert is supported by the ACT Government Amp It Up ! Initiative