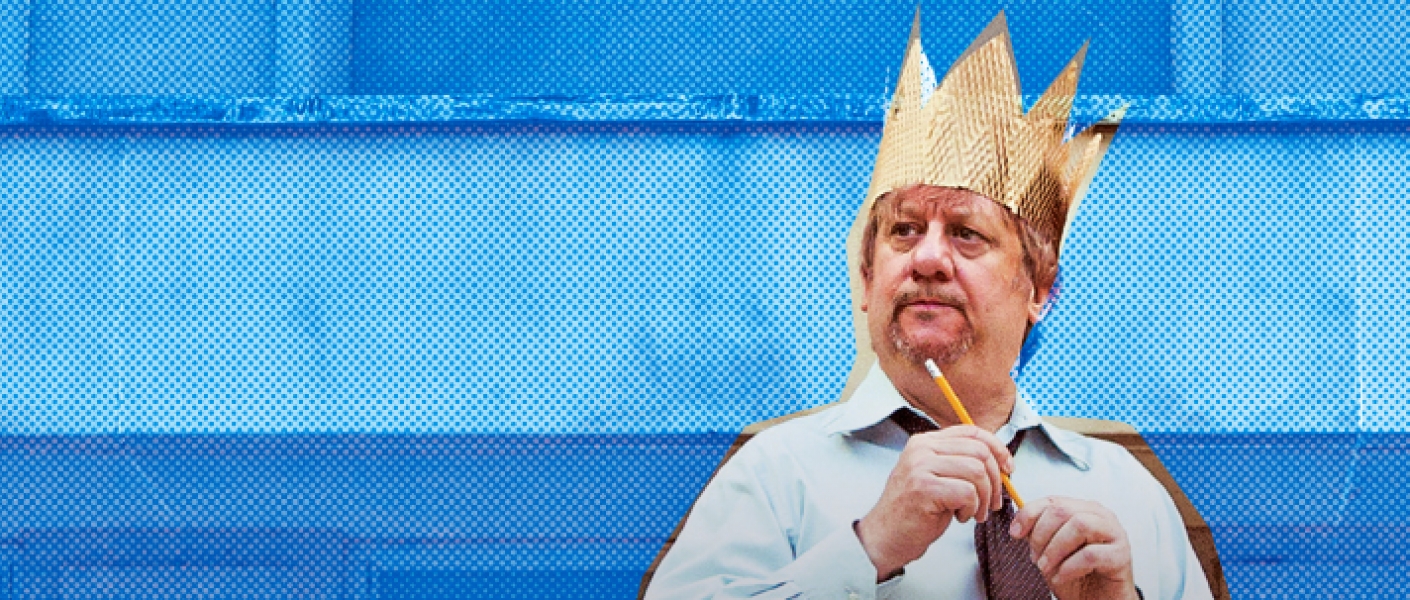 You are here
01 June 2018 - 17 December 2021
Diary of a Madman by Nikolai Gogol
"I set off for the office at eight. I took each of the papers on the left hand side of my desk and transferred them – to the right hand side of my desk. Then I reversed this procedure. At four o'clock I left."
Poprishchin: low-ranking public servant, struggling to make his mark in the bureaucratic world, yearning to be noticed by Sophia, the beautiful daughter of a senior administrator.
Battling snobbery, complacency, and the stupidity of officialdom, chronicling his daily life from the unsavoury habits of his superiors to a suspicion that dogs can talk.
One day he makes an amazing discovery -The King of Spain has died without an heir- suddenly, destiny and greatness call.
Gogol's Diary of a Madman is a funny and brutal exploration of one man's struggle to keep a grip on reality. Madness might mean a failure to find your proper place in the world, or the compulsion to occupy a place to which you're not entitled. Diary of a Madman exposes one man's longing to find such a place for himself, a place where he is visible, where he matters, and above all, belongs.
This dark comedy takes us into a fantastical world filled with laughter and rage, the tragic and rapturous. Set in St Petersburg in the time of the Tsar, this work sits at the intersection of social satire and psychological portrait, as relevant today as when first written.
One man's quest for individuality in a seemingly indifferent, urban city.
Canberra's MEAA and Critics Circle award-winning actor PJ Williams brings Nikolai Gogol's wildly absurd masterpiece to life, together with an award-winning creative team from The Street.
Cast: PJ Williams, Lily Constantine
Adapted for the stage by David Holman
Director: Caroline Stacey
Designer: Imogen Keen
Lighting Designer: Niklas Pajanti
Sound Designer: Seth Edwards-Ellis
Free Post-Show Events:
Meet The Makers - Sunday 10th June | The Tipping Point - Tuesday 12th June
Read More:
"Farcical play has serious side..." Australian Medical Association "Fantasies of an unloved public servant" CityNews "Story to Stage with writer David Holman" ACT Writers Centre Capital Letters
#thestreetCBR #diaryofamadmancbr
More information
THE STREET PRESENTS
DIARY OF A MADMAN
BY NIKOLAI GOGOL, ADAPTED FOR THE STAGE BY DAVID HOLMAN
OPENING SATURDAY 2ND JUNE, 7:30PM
WEDNESDAY 6TH JUNE - SATURDAY 9TH JUNE, 7:30PM
SUNDAY 10TH JUNE, 4PM
TUESDAY 12TH JUNE, 6:30PM (MID-WEEK SPECIAL PRICE)
WEDNESDAY 13TH JUNE - SATURDAY 16TH JUNE, 7:30PM
STANDARD $42
CONCESSION $39
GROUP 4+ $37
STUDENT $30
MIDWEEK SPECIAL TUESDAY 12TH JUNE $35
*30 UNDER 30 TICKETS AVAILABLE - CONDITONS APPLY*
STREET TWO | UNRESERVED SEATING | 150 MINUTES, INCLUDING INTERVAL | LATECOMERS WILL NOT BE ADMITTED
Free Post-Show Events:
Meet The Makers - Sunday 10th June
The Tipping Point - Tuesday 12th June