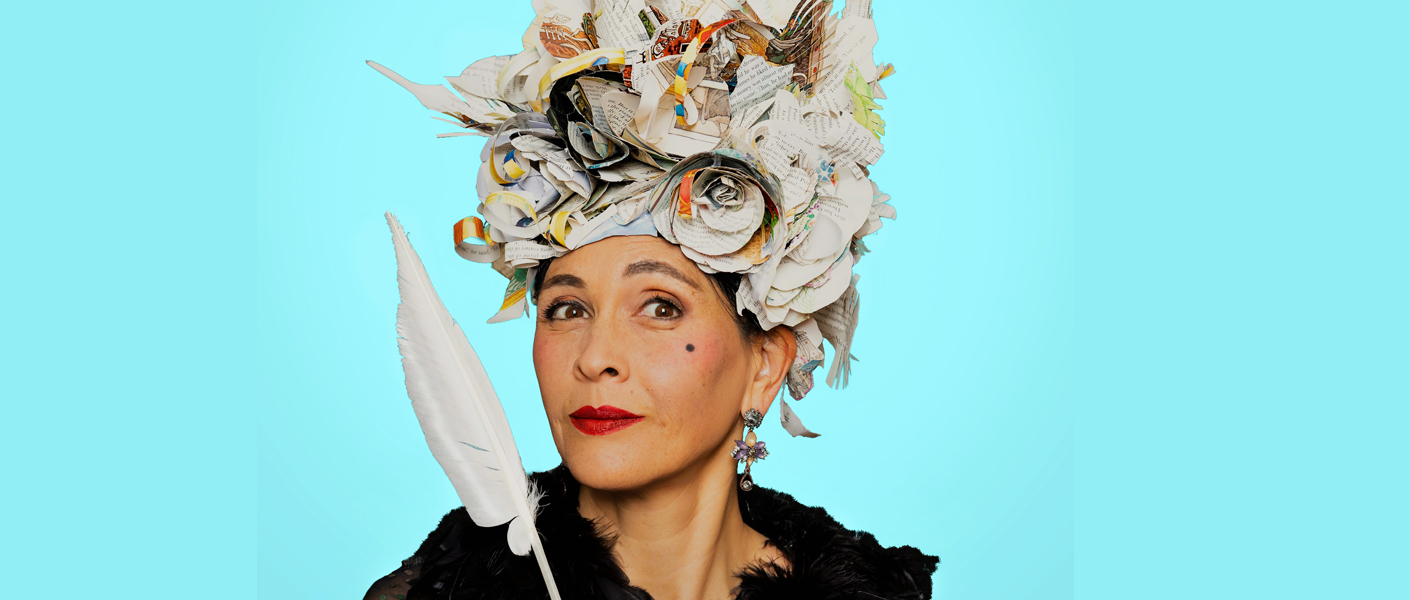 You are here
Live
Disenchanted
A Cabaret of Twisted Fairy Tales
Why was the wolf in Grandma's bed? Did Sleeping Beauty consent? Were the Ugly Sisters' feet really that big? And how does a goose inspire a revolution? To find out, be transported to a 17th century Parisian Salon hosted by vivacious, real-life (with a splash of artistic licence) Madame d'Aulnoy, where disgruntled fairy tale side-characters assemble to tell you the truth and nothing but the twisted truth.
On tour throughout September and October and in Canberra for just one show, don't miss this irresistible, award-winning one-woman cabaret by Eliane Morel (originally from Canberra) with maestro accompanist Daryl Wallis. 
WINNER BEST SHOW: Newcastle Fringe
WINNER BEST SHOW: Dubbo Fringe
WINNER BEST 18+ Show Young Howze Theatre Awards
NOMINATED BEST CABARET Melbourne Fringe
"A raunchy, operatic 'Into The Woods'" Young-Howze Theatre Journal
"Magnifique! Not to be missed. Join the fairytale revolution immediately!" Chuck Moore Reviews
"Definitely a highlight of my Adelaide Festival/Fringe experience. I shall never, ever be able to look Little Red Riding Hood's granny in the face again! Go, Granny. Go!!!" Audience Member, Adelaide Fringe Festival 
Socials
Street Two | Unreserved | Duration 60 Minutes
Click here for information on COVID 19 venue safety.
More information
Suitable for 18+
The Street Presents 
Disenchanted 
A Cabaret of Twisted Fairy Tales
Sunday 18 September, 4pm
Tickets
Standard:$39
Concession: $35