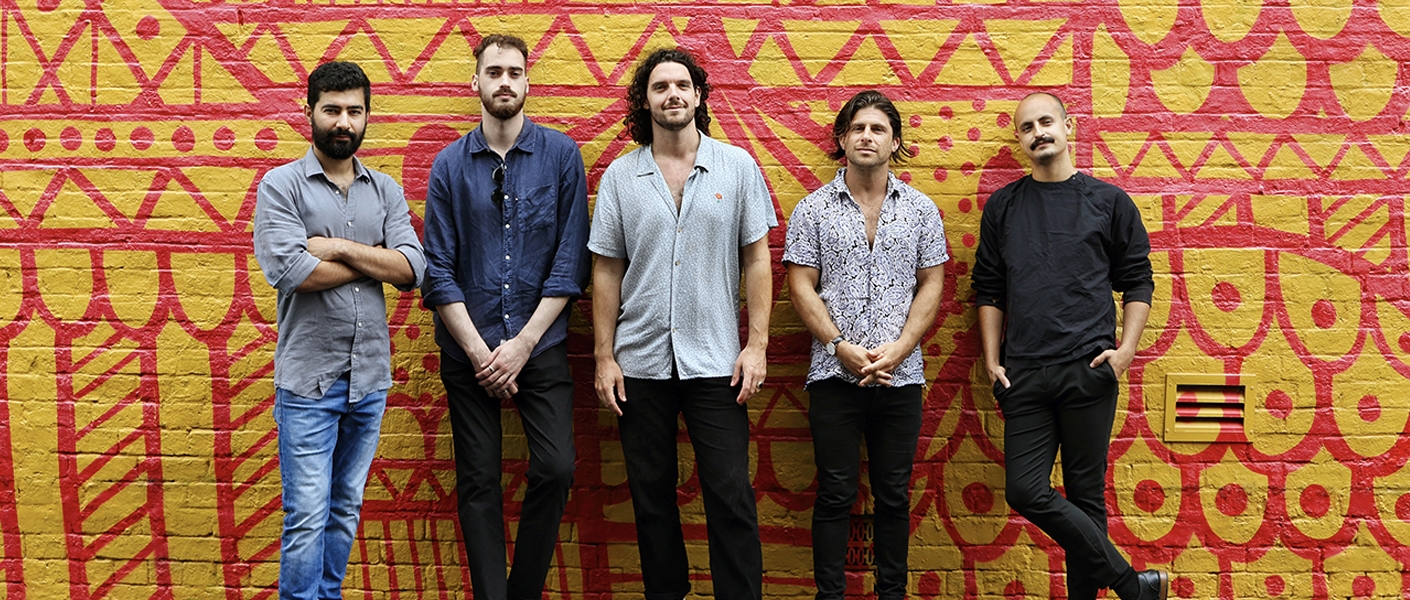 You are here
Live
Eishan Ensemble Project Masnavi
"… casts a spell all its own… astonishing power and convulsive impact…"  John Shand, SMH ★★★★½
"Eishan Ensemble is a rare attempt in fusing contemporary Persian classical music with modern jazz… a flawless combination, as evidenced by the fine compositions..."  Songlines UK ★★★★
Project Masnavi is the anticipated third album from acclaimed ARIA nominated Persian-jazz group, Eishan Ensemble. Inspired by the lyrical poetry of Rumi's epic masterpiece, Masnavi - one of the most precious books in Persian literature, the album weaves beautiful imagery and stories reflective on Rumi's work into layered soundscapes and sophisticated compositions. A rich musical fusion blending Persian Classical with Western Jazz and improvisation, the album showcases the increasingly ambitious compositions of bandleader, composer and tar player, Iranian-born Hamed Sadeghi, alongside saxophonist Michael Avgenicos, bassist Maximillian Alduca, accordion player Marcello Maio and drummer Alex Inman-Hislop. 
Led by acclaimed Persian-Australian tar virtuoso, Hamed Sadeghi, the Eishan Ensemble draws on contemporary and classical music traditions of both East and West. Eishan's repertoire consists predominantly of Sadeghi's original compositions with diverse improvisatory idioms featured powerfully. Toured nationally and internationally numerously the ensemble is described as "Persian chamber jazz" and "Middle-Eastern fusion", Eishan defies neat labels. Project Masnavi, supported by the City of Sydney, was launched at the Sydney Opera House as a world premiere in May 2021 and it has been nominated for ARIA awards Best World Music Album 2021.
Featured artists
Hamed Sadeghi: tar 
Michael Avgenicos: saxophone
Max Alduca: double bass
Marcello Maio: accordion 
Alex Hislop: drums
Socials:
Street One | Reserved | With COVID 19 restrictions being lifted Street One is now being sold at 100% Capacity.
As physical distancing will not be possible, patrons who feel uncomfortable may wish to reconsider their attendance.
While mask wearing is not mandatory in this setting the ACT GOVT is recommending mask wearing when in public indoor gatherings.
The CBR check in app must be used by all patrons on arrival.
Click here for more information on COVID 19 venue safety.
More information
The Street Presents 
Eishan Ensemble
Project Masnavi
Saturday 12 February 7:30pm
Tickets
Standard: $35.00
Concession:$32.00
Student: $29.00