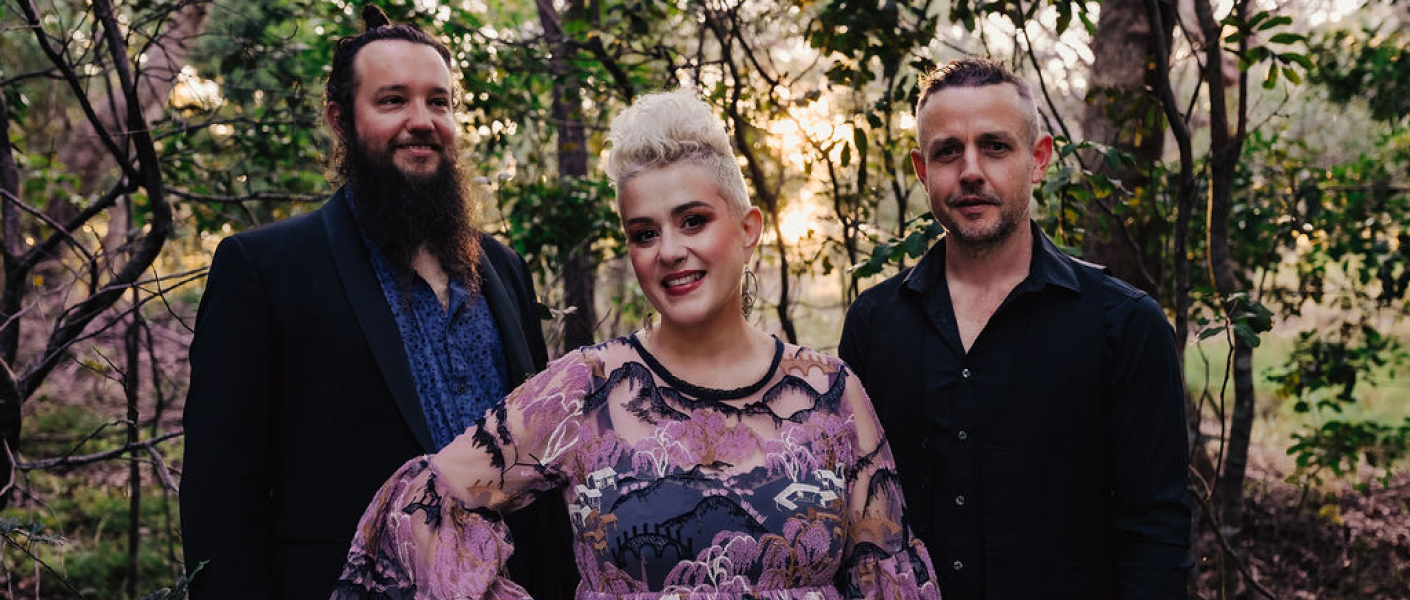 You are here
Live
Elixir - A Small Shy Truth Tour
feat. Katie Noonan, Zac Hurren & Ben Hauptmann 
Elixir's 4th album is based on the poetry of Melbourne born and based poet and National Living Treasure Michael Leunig (b. 1945).
Elixir was founded in 1997 by Katie Noonan, Nick Stewart and River Petein. In 1999 saxophonist Zac Hurren (Katie's partner of 24 years) joined the band, in 2005 guitarist Stephen Magnusson joined the band and in 2019 they introduced guitarist Benjamin Hauptmann to their trio.
Their initial self-titled album 'Elixir' (2003)  #1 ARIA Jazz chart, #2 ARIA Australian Artist chart, their 2nd album 'First Seed Ripening' (2011) was #1 ARIA Jazz chart for 9 weeks and won the ARIA Best Jazz album of the year and their 3rd album 'Gratitude and Grief; (2018) was nominated for the 2018 ARIA best Jazz album.
This new album  - A SMALL SHY TRUTH -  features the compositions of the three band members - National Jazz Award, ARIA Award winning and Freedman Jazz Fellowship finalist saxophonist/composer Zac Hurren, Freedman Jazz Fellowship winning and National Jazz Award finalist guitarist Benjamin Hauptmann and 5 x ARIA, AWMA, AIR and APRA award winning musician Katie Noonan. Alongside the trio, they feature legendary double bassist Jonathan Zwartz, a  luscious string quartet with arrangements penned by some of Australia finest composers - Iain Grandage, Joe Chindamo and Steve Newcomb, and Michael himself reading his poetry.
Socials
Katie Noonan Facebook
Katie Noonan Instagram
Street One | Reserved | 90 minutes
Click here for information on COVID 19 venue safety.
More information
The Street Presents 
Elixir - A Small Shy Truth Tour
feat. Katie Noonan, Zac Hurren & Ben Hauptmann 
Presented in association with Craft Music, Sum Management & Kin Music
Friday 1 December, 8pm
Tickets
Standard: $59
Concession: $55