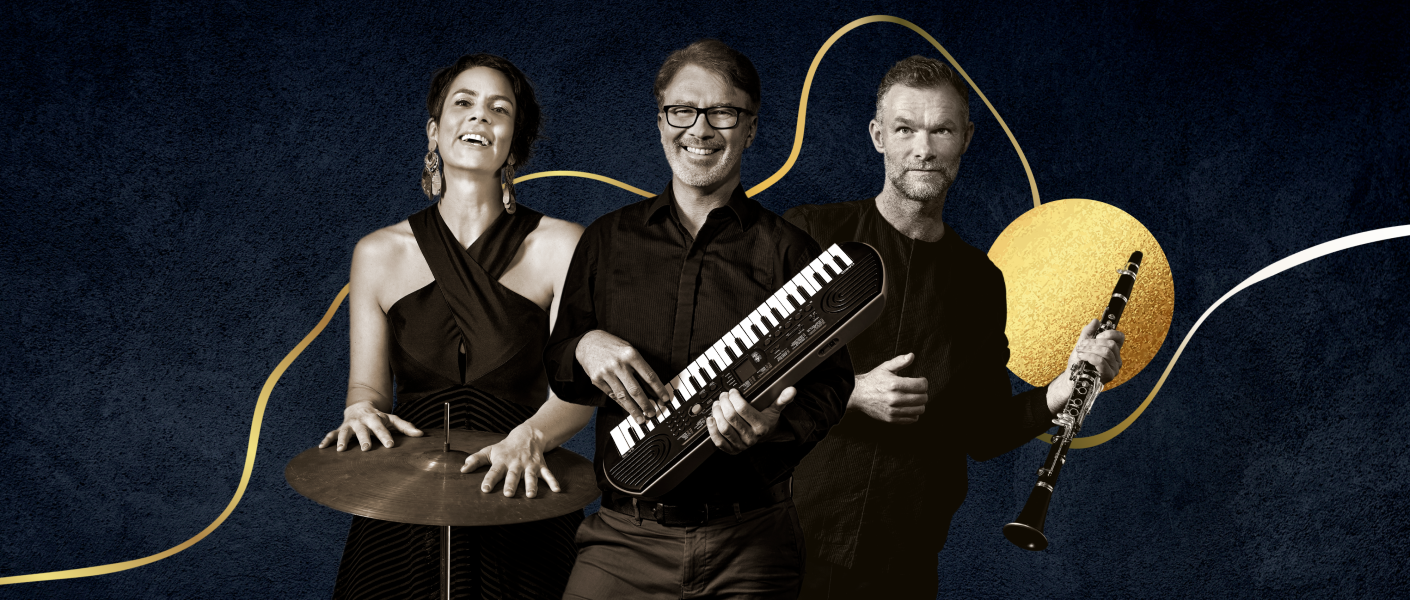 You are here
Live
Ensemble Offspring: Techno Folk
Experience Ensemble Offspring's unique brand of living new music; a mesmerising mix of chamber pieces with jazz and folk influences.
This is music in its most relaxed and real setting. Techno Folk, featuring Ensemble Offspring's trio of clarinet, percussion and piano, is a mesmerising mix of chamber pieces with jazz and folk influences. Grass roots commissioning fund The Silo Collective generously bring us a brand-new work from Melbourne's Joe Chindamo. Also on the program is Karen Tanaka's thrillingly fast Techno Etudes, Chick Corea's much loved Children's Songs, Alice Chance's contemplative Mirroring and spellbinding works by Ensemble Offspring's Noisy Women Commission composers Samantha Wolf and Nicole Murphy.
Ensemble:
Claire Edwardes: Percussion
Jason Noble: Clarinets
Benjamin Kopp: Piano
Socials:
Ensemble Offspring is Australia's leading new music group. The multi-award-winning musical trailblazer presents gripping programs of living new music and commissions more new works than any other ensemble in Australia. 
Ensemble Offspring is acclaimed on the national and international stage, with recent tours to Amsterdam, Berlin, Glasgow, Hong Kong and Shanghai. Committed to subverting tradition with gripping performances that transcend time and place, Ensemble Offspring navigates the future with open-mindedness and equity for all.
Read More: BMA
Street Three | Unreserved | Duration 60 Minutes
Click here for information on COVID 19 venue safety.
More information
The Street Presents
Ensemble Offspring
Techno Folk
Wednesday 29 March, 7:30pm
Tickets
Standard: $39.00
Concession: $35.00
Student: $30.00