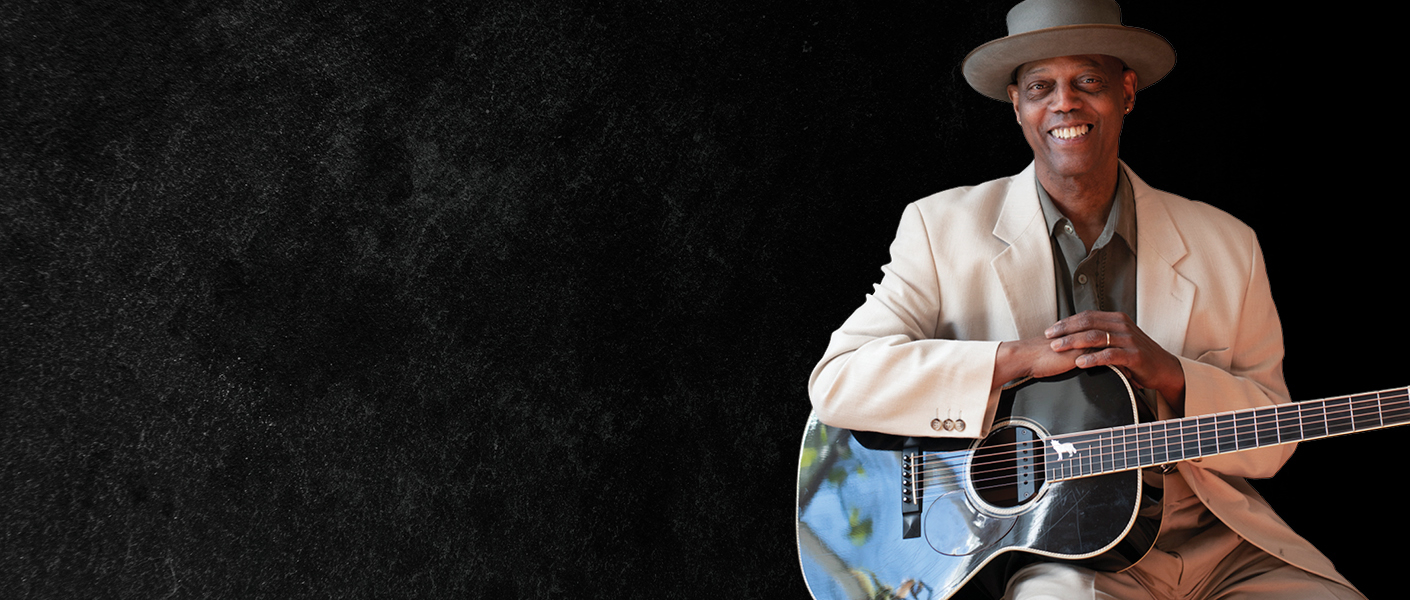 You are here
Live
Eric Bibb - Solo: Ridin' Tour
One of the world's leading bluesmen of our time, two-time Grammy Award nominee, Eric Bibb will come riding onto Australian shores in 2023. Returning for the Aussie summer, Bibb will perform the classics he is known and loved for, whilst introducing brand new material from his much-anticipated forthcoming album, titled Ridin', which will be available ahead of its release date exclusively at these shows.
On this February leg of the tour, Bibb fans are in for an intimate treat, as the acoustic blues legend performs solo. Bibb is the ultimate 'blues brother'. A fiery singer with true soul, his career spans five decades and almost 40 albums. He is known and revered globally for having carved his own musical destiny with honesty and power.
Grounded in the folk/blues tradition with contemporary sensibilities, Bibb's music continues to reflect his thoughts on current world events, whilst remaining entertaining, uplifting and inspirational. And always relevant. Whether in solo or full band mode, an Eric Bibb show promises to be a remarkable experience, not to be missed. As Blues Brother actor, Dan Aykroyd famously declared to the American born singer, 'You are what the blues in the new century should be about.'
Socials:
Lend an ear: Living Arts Canberra
Street One | Reserved | Duration 110 Minutes including interval
Click here for information on COVID 19 venue safety.
Eric Bibb's New Single Family Released Dec 9 2022
Music @ The Street Eric Bibb - Family from The Street Theatre on Vimeo.
More information
The Street Presents
Eric Bibb - Solo
Ridin' Tour
Thursday 9 Feburary, 7:30pm
Tickets: $65