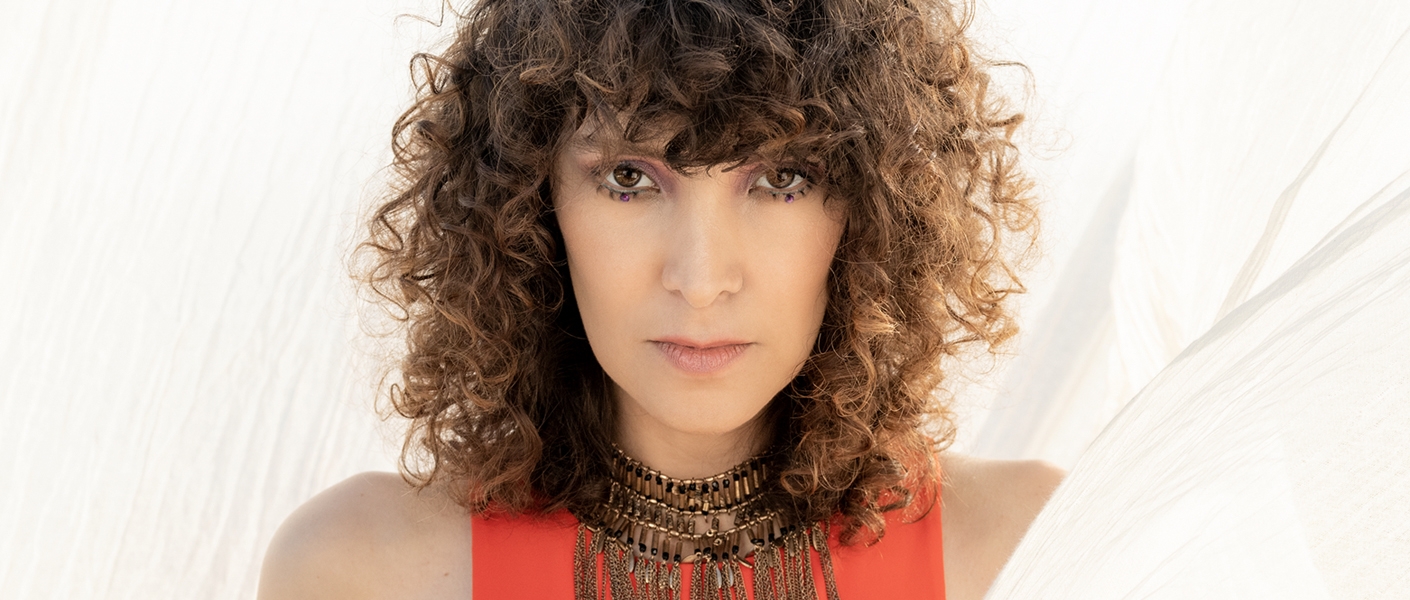 You are here
Live
Gaby Moreno
Hailing from Guatemala, Gaby Moreno is known for her breathtaking live performances. Her music is a seamless blend of folk, soul and blues delivered in both English and Spanish. Her voice can make you cry with a whispered lyric, a powerful wail or a soaring high note. 
A UNICEF ambassador, Gaby's unique brand of music has earned her a Latin Grammy (Best New Artist) as well as Emmy and Grammy nominations and on YouTube her videos have amassed over 1 billion views. 
Ten years in the making, Gaby's most recent album Spangled, a collaboration with Van Dyke Parks, is a multilingual collection of songs celebrating migration across the Americas and features a duet with the legendary Jackson Browne. 
Gaby is currently preparing a new solo album for release early 2022. The lead single Maybe Today, Maybe Tomorrow is available now on all digital platforms.
During the pandemic, Gaby wrote and performed the score for the feature film Language Lessons (starring Mark Duplass and Natalie Morales). Around this time Gaby also remotely produced a collection of songs for the Buena Vista Social Club leading lady Omara Portuondo. The lead single Bolero a La Vida, a duet performed by Omara and Gaby has been nominated for a 2021 Latin Grammy.
Gaby has performed, toured or recorded with the likes of Bono (U2), Andrea Bocelli, Punch Bros, actor/singer Oscar Isaac, Ben Folds, Ricardo Arjona, Sharon Jones and the Dap Kings. One of her earliest onstage experiences was at age 10, performing as the opening act for Ricky Martin in her homeland of Guatemala.
 
After falling in love with Australian flora and fauna many years ago, Gaby has visited our shores for sold out shows with actor/musician Hugh Laurie (House/Veep) and as a featured performer for concerts in memory of David Bowie at the Sydney Opera House backed by Mike Garson and members of Bowie's original band. 
Gaby sings the theme song for the Disney series Elena Of Avalor and voices an animated character for the show. She wrote the theme song for the TV series Parks and Recreation and her singing has featured on popular TV shows including Family Guy and Orange Is The New Black.
Socials:
Gaby's Website
YouTube
Twitter
Instagram
Facebook
Lend an Ear:
Música @ The Street | Gaby Moreno En Conversación Con Lina Foti
Music @ The Street | Gaby Moreno: In Conversation with Lina Foti
Gaby Moreno with Living Arts Canberra 
Street One | Reserved | With COVID 19 restrictions being lifted Street One is now being sold at 100% Capacity.
As physical distancing will not be possible, patrons who feel uncomfortable may wish to reconsider their attendance.
As of 6pm Friday 25 February masks are not mandatory at indoor live performance venues. Should you require a mask, one can be picked up at the box office.
Click here for more information on COVID 19 venue safety.
More information
The Street Presents 
Gaby Moreno 
Friday 18 March, 8pm
Tickets
Standard: $39.00 
Concession: $37.00
Group 4 +: $35.00
Student: $30.00