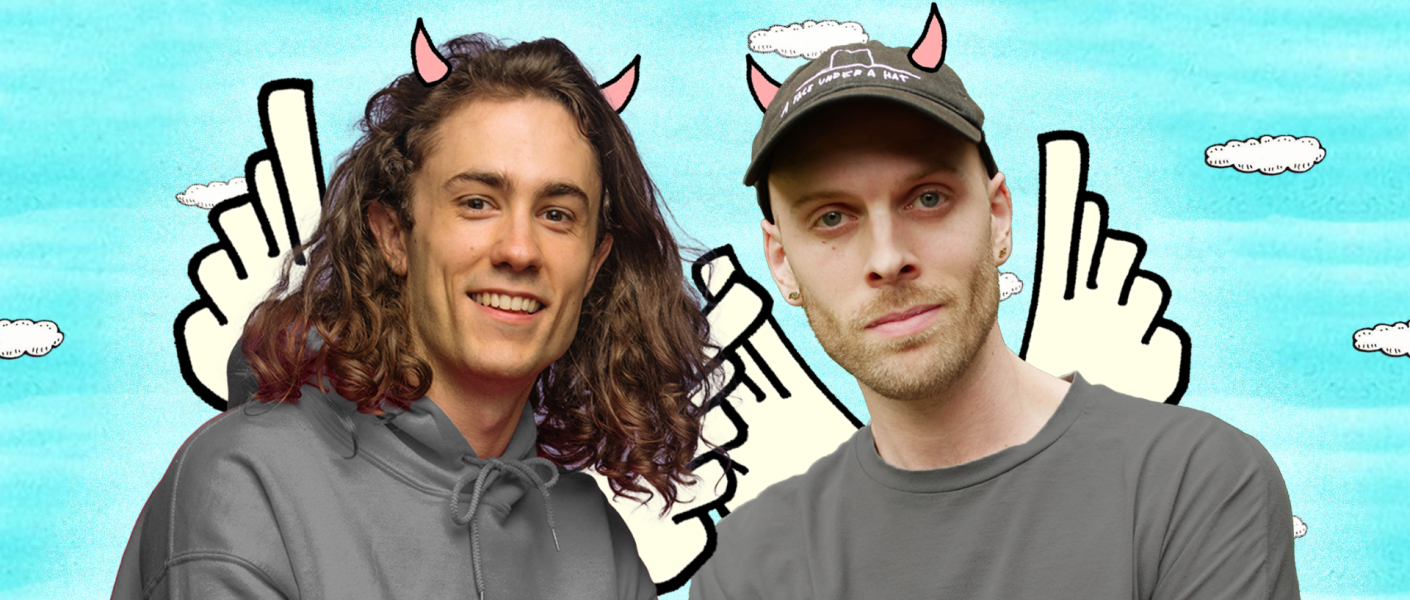 You are here
Live
God Is Dead Live
Bryce Mills and Campbell Walker are taking their brand of chaotic audio-visual experience to the stage. God Is Dead is a live show about the worst things on the internet, based on the hit comedy podcast of the same name, BUT these live shows are never to be released… for good reason, things are going to get loose!
The pair are taking all the juiciest things they've found online that were too bizarre for broadcast and taking them to a stage near you. The audience will be taken through some of the most cooked stories from the depths of the internet and analysing them to decide whether or not they prove that god has abandoned humanity.
The God Is Dead Live show was born out of pure adrenalin, when Bryce and Campbell were thrown into the performance deep-end and asked to fill in at Semi Permanent Design Festival 2022. Within 24 hours, they put a show together to a sold-out room of 750 people!
The live tour seed was well and truly sown – and God Is Dead Live is now hitting stages across Australia.
Bryce Mills is a comedian, creator and host of triple j Breakfast and Campbell Walker (Struthless) is an illustrator, author and brand new father.
"There is absolutely no way that I could talk about literally anything from this live show on the radio. Whatever happens in the theatre stays in the theatre." Bryce Mills
"Writing this live show nearly broke me. We clicked every sketchy link, dove down countless cooked rabbit holes, and watched hours of brain-destroying footage. But we came out the other side and somehow distilled the bleakness into a comedy special." Campbell Walker
This show is for ages 18+
Socials
God Is Dead 
Instagram | YouTube
 
 Bryce Mills 
Instagram | TikTok
 
Struthless aka Campbell Walker 
Instagram | TikTok | YouTube
Street One | Reserved | Duration 60 Minutes
Click here for information on COVID 19 venue safety.
More information
A Token Event
God Is Dead 
Saturday 5 November, 7pm
Tickets: $49
God Is Dead presented by Bryce Mills and Campbell Walker
This show is for ages 18+