You are here
27 February - 03 March 2019
Icarus by Christopher Samuel Carroll
Reimagining a myth of flight
A story begins in a distant city, where a young man plays video games, takes care of his cat, and shops for groceries, oblivious to the world outside his door that is rapidly descending into a warzone. Forced to flee his home and rely on his wits, he is propelled into an epic journey, taking a leap of faith in search of safety.
What's the difference between recklessness and courage when impossible odds are the only chance you have?
Physical-theatre virtuoso Christopher Samuel Carroll stars in Icarus, a modern-day tale of escape and flight, with an evocative soundscape by award-winning designer Kimmo Vennonen. In a playful, wordless style reminiscent of Charlie Chaplin and Buster Keaton, Carroll moves seamlessly between the worlds of reality and dreams, in a startling re-imagining of the ancient myth about the man who flew too high.
Carroll treats dark and complicated subject matter with a lightness of touch, focusing on the humanity at the heart of this incredible story for the 21st century.
"Master of the solo performance" (Canberra Critics Circle) Christopher Samuel Carroll is an Irish theatre-artist trained at Ecole Jacques Lecoq in Paris, now living in Canberra, where he is Artistic Director of Bare Witness Theatre Co.
Written and performed by Christopher Samuel Carroll
Sound Design: Kimmo Vennonen
Lighting Design: Jed Buchanan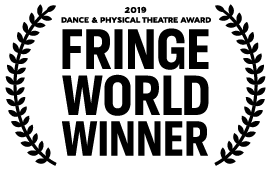 What they said about Icarus at The Blue Room Theatre in Perth:
"Carroll's blend of relatable domestic detail and slapstick comedy deftly draws the viewer in to the life of this modern-day Icarus, making the journey of risk and trauma that follows, and the work's final moments, all the more moving" SEESAW
"Carroll tells a story like no other... a soundscape that ranges from mundane to violent to haunting to significant... Carroll is the final word on physical theatre... a joy to watch... you will be absolutely torn by the end of this beautiful and important play." THE FOURTH WALL
Learn More: The Canberra Times | City News | Canberra Weekly | Goulbourn Post
Lend an ear: ArtSound FM
#thestreetcbr
More information
THE STREET PRESENTS
ICARUS
BY CHRISTOPHER SAMUEL CARROLL
WEDNESDAY 27TH FEB - SATURDAY 2ND MARCH, 7:30PM
SUNDAY 3RD MARCH, 4PM
STANDARD $35
CONCESSION $32
GROUP 4+ $30
30 UNDER 30 $30
STUDENT $27
STREET TWO | UNRESERVED SEATING | 55 MINUTES, NO INTERVAL
**This performance contains very loud noises and strobe lighting. Please contact the Box Office with any concerns on 6247 1519**