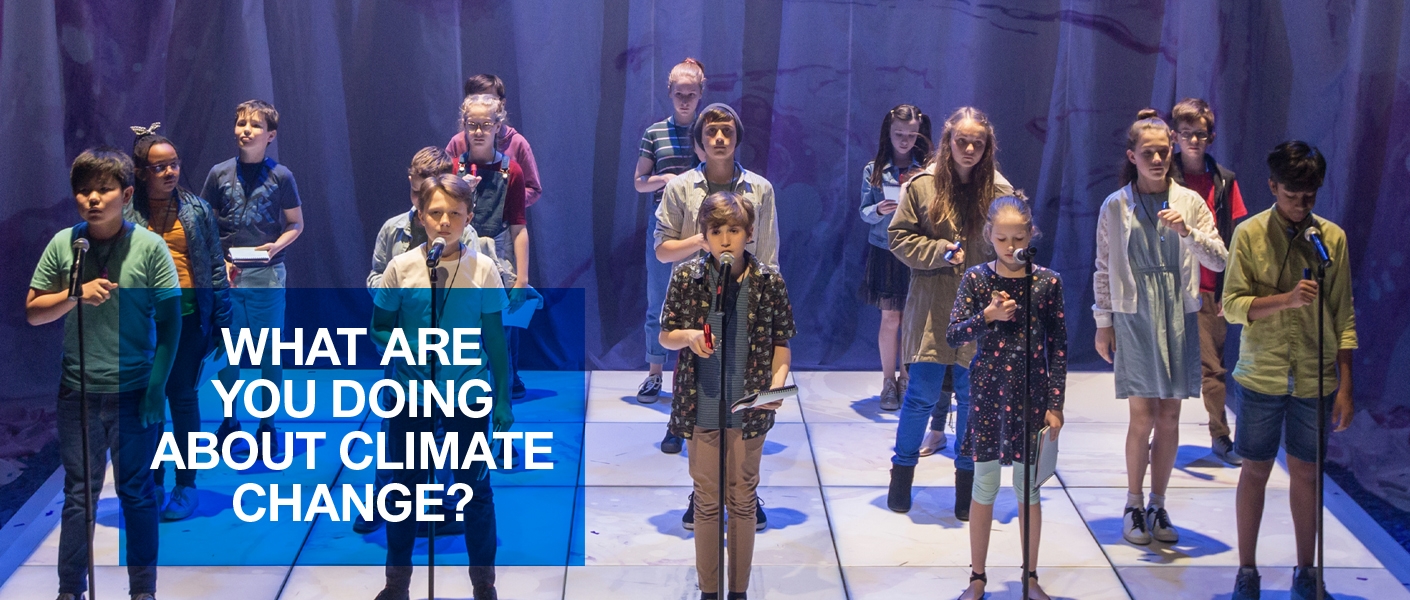 You are here
I've Been Meaning To Ask You
Why do you have to go work?
How come adults drink to have fun?
Is 50 too old to learn to surf?
What was life like before the internet?
They asked. You answered. The next generation is about to drop some truths….and the mic!
Performed inside a theatre-turned-playground -turned -battleground, this is a riotous theatrical experience full of questions asked by young people and answered by adults.
Watch as age collides with experience in a revealing one-hour tell-all that combines anonymous experiences with high-impact video design. Adults take a back seat as a powerful panel of 9-13-year olds tackle the answers they receive to the questions they've always wanted to know.
Built in collaboration with and performed by local young people from across Canberra, I've Been Meaning To Ask You brings audiences both young and old together to tackle the big (and little) questions that life throws at us.
"Where do I begin?  I loved all of it "Broadway World 
''The best Good Room project realisation yet. I've Been meaning to ask You has been created using audience and anonymous stories and the consequence is genuine audience engagement to ponder not only its targeted central questions, but the value of communication between generations that typically don't interact with such honesty and consideration" Blue Curtains Brisbane 
Canberra Youth Theatre and The Street Presents A Critical Stages Touring Production.
Created by The Good Room 
Hear More: Living Arts Canberra 
Read More: The Canberra Times 
Street Talk: Get to know Nathan Sibthorpe 
Cast: Actors Aged 9-13 
Suitable for Ages 9 +
The Good Room website
Canberra Youth Theatre Facebook
Street One | Reserved | ACT Health has granted The Street an exemption to go to 100% capacity
As physical distancing may not be possible at all times patrons who feel uncomfortable may wish to reconsider their attendance. 
Masks are now required to be worn at The Street. Please bring a mask or see box office staff to collect one before the show.  Persons aged 12 years or under are not required to wear a mask. 
Check In CBR APP must be used by patrons on Arrival. Click here for more information on COVID 19 venue safety.
Director - Daniel Evans
Resident Director - Cienda McNamara
Key Creative Facilitator - Nathan Sibthorpe
Key Creatives - Amy Ingram and Nathan Sibthorpe
Dramaturg - Saffron Benner
Producer - Amy Ingram
Production Design - Jonathan Hindmarsh
Lighting Design - Jason Glenwright
Composer & Sound Design - Dane Alexander
Sound Associate - Mike Willmett
Video Design - Craig Wilkinson (Optikal Bloc)
Choreography - Nerida Matthaei
Stage Manager - Jeremy Gordon
Assistant Stage Manager - Sarah Robertson
Original Young People Producer - Annette Box
Original Costume Design - Madeline Taylor
More information
Canberra Youth Theatre and The Street Presents
I've Been Meaning To Ask You 
Thursday 8 July 7:30PM (Preview - Limited Tickets Available)
Friday 9 July 7:30PM
Saturday 10 July 3:00PM & 7:30PM
Saturday 10 July Q&A with The Good Room 6:30pm
Tickets:
Standard $29
Under 18 $23
Group 4+ $23
Preview (Thurs 8) $18