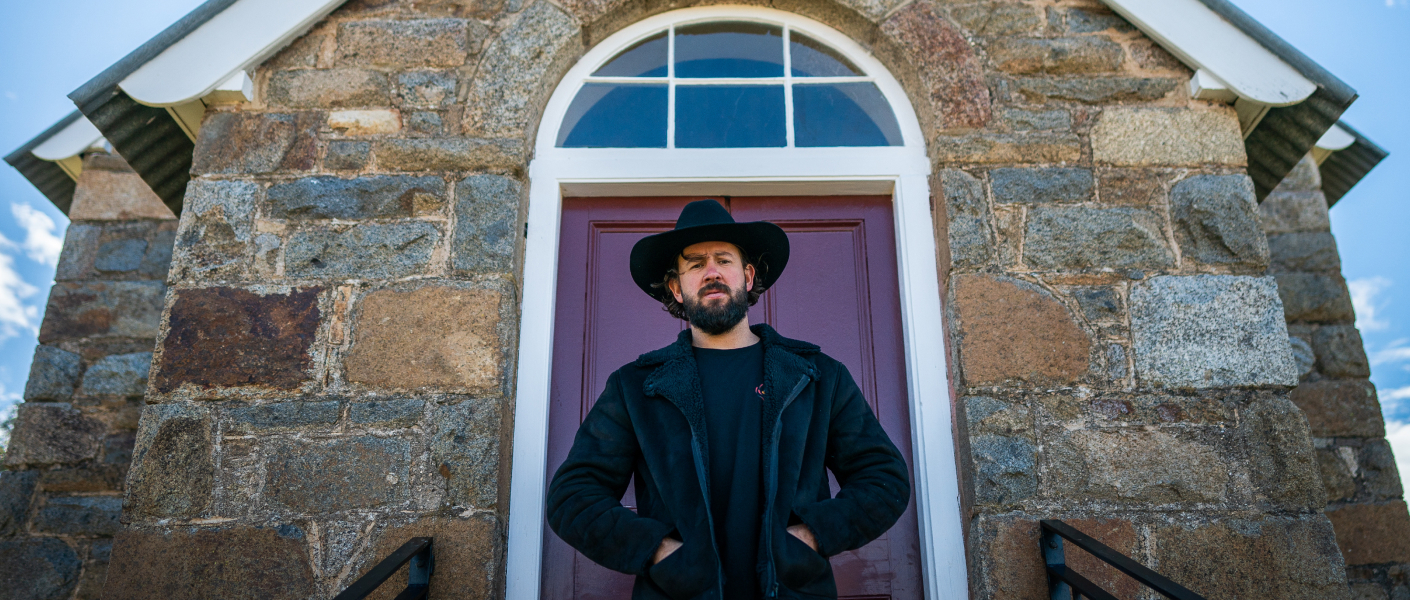 You are here
Live
Jack Biilmann
Divided Mind Album Launch Featuring Sara Flint
Following the great success of the Full Circle album in 2021, Jack Biilmann is back with his fourth & by far the most unique album, Divided Mind. Biilmann's career has always been a wrestling match between his solo blues/roots/country sound & 90's & blues inspired rock n roll band format. Divided Mind neatly melts these together onto a neat Side A / Side B LP showcasing the best of both worlds with an interesting story to boot.
Side A was Recorded at The Round Plain Church, Rocky Plain NSW, Australia, on land that Jack's Grandfather owned in 1965, a sacred site for his family. The record was written for the space and captured 100% live via generator power & mixed by Matt Barnes (Hands Like Houses, Madi Diaz) mastered by Ian Pritchett (The Beautiful Girls, Angus & Julia Stone, Boo Seeka) Side A truly showcases Biilmann's raw ability as a songwriter, singer and guitar player with each song tracked as one entire live take. There's the usual blues. folk and acoustic tones but goes down a more country sounding pathway compared to Biilmann's back catalogue, but the signature vocal growl and slide guitar is still out front accompanied with smooth backing vocals from longtime friend & collaborator Sara Flint (Apricot Ink).
Since release, Divided Mind has been a roaring success with:
-#3 Debut on the ARIA Blues Chart
-#3 Debut on the Australian Independent Labels Album Chart
-150k Streams for the album on Spotify in 2 weeks.
-Additions to Spotify & Apple Music editorial playlists
-Joe Bonamassa has picked two of the songs for his personally curated playlists on spotify.
This show at the Street will close the tour and showcase Side A of the new album with the elegant Sara Flint on backing vocals as per the record & old favourites.
Socials
Street One | Reserved | Duration 85 minutes
Click here for information on COVID 19 venue safety.
More information
The Street Presents 
Jack Biilmann 
Divided Mind Album Launch 
Featuring Sara Flint 
Saturday 7 October, 7:30pm
Tickets
Presale: $35
On The Door: $45