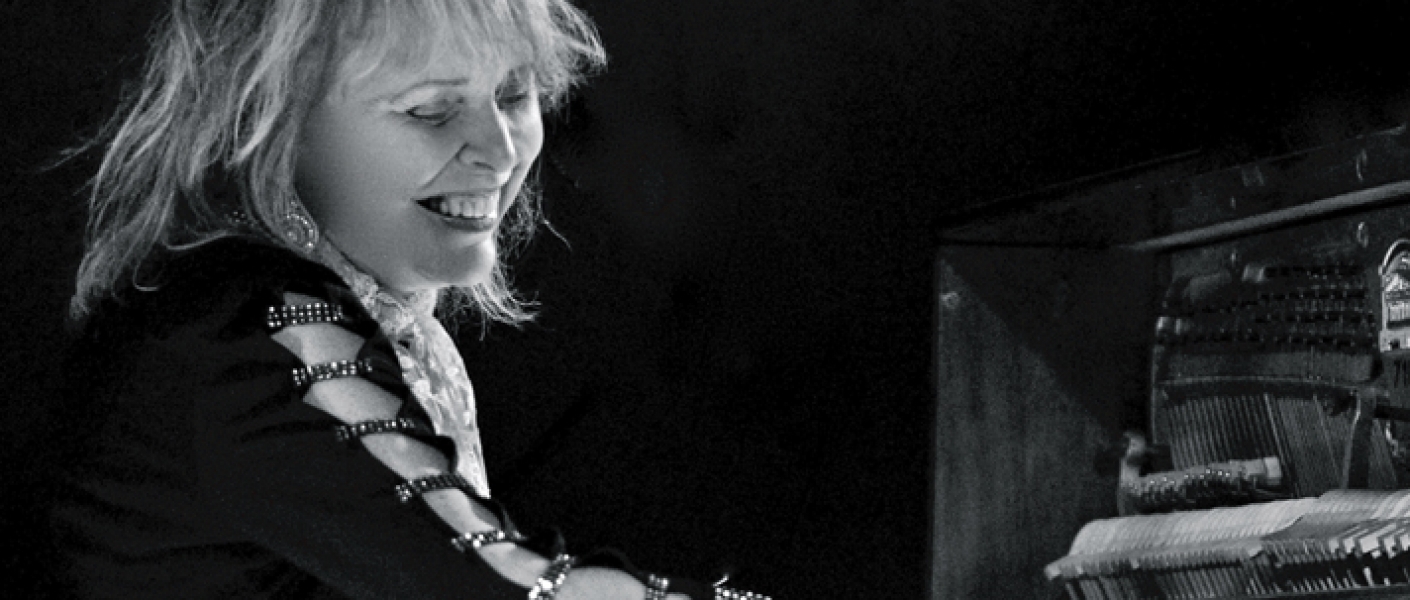 You are here
Live
Jan Preston: 88 Pianos I Have Known
"In her outstanding new show 88 Pianos I Have Known, the irrepressible Jan Preston comes clean on her longstanding and sometimes bumpy road to piano 'stardom'.  Stories abound, and Street 2 will be the setting for this perfectly intimate engrossing combination of skilfully performed piano music, images, songs and stories. 
There are 88 keys on every piano, the piano often being referred to as the 88's. 
But in reality Jan Preston has known many more than that.  During a lifetime of composing and songwriting, Jan has recorded and performed on many 100s of instruments. 
"For me, pianos have individual personalities, quirks, strengths and weaknesses just like people, and I take photos of every single one that I play. They can be extraordinarily beautiful, quirky, majestic, humourous, tender, broken, and so on, and my images, songs and stories have audiences moving from tears to laughter."
Only a longstanding performing musician as engaging and candid as Jan Preston could spill the beans of her extraordinary experiences from dives in Soho to the concert halls of Europe in this personal show. 
These tales weave around Jan's boogie, ragtime and improvisatory styles of piano trio music and songs, performed together with Jess Dunn on acoustic bass and Mike Pullman on drums. 
The Yamaha grand will be moved in to Street 2 especially for this show, and Jan Preston's thrilling virtuoso style will cause the acoustics of the theatre to spring into life. 
If Jan could fit 88 grand pianos in the door and play them all at once, she would!
Named Australia's Queen of Boogie, she is known for her magnetic live performances of astonishing piano playing, original songs, compositions and mastery of boogie-woogie which have captivated audiences at festivals and in concerts around the world. 
Winner of 5 music awards, Jan also writes music for film and TV, (such the Theme to ABCTV's Australian Story) and performs original scores for Silent movies, most recently for Canberra's NFSA and the Art Gallery of NSW.
From her background in classical music Jan has created her own style, not only through her piano playing but also her singing and songwriting, which now sees her shine as a truly Antipodean original.
"Jan Preston is a crusader of the keys…she carries the torch for the piano culture."  Melbourne Age
More information
THE STREET PRESENTS
JAN PRESTON
88 PIANOS I HAVE KNOWN
SUNDAY 26 APRIL 4PM
TICKETS:
STANDARD: $35
CONCESSION: $32