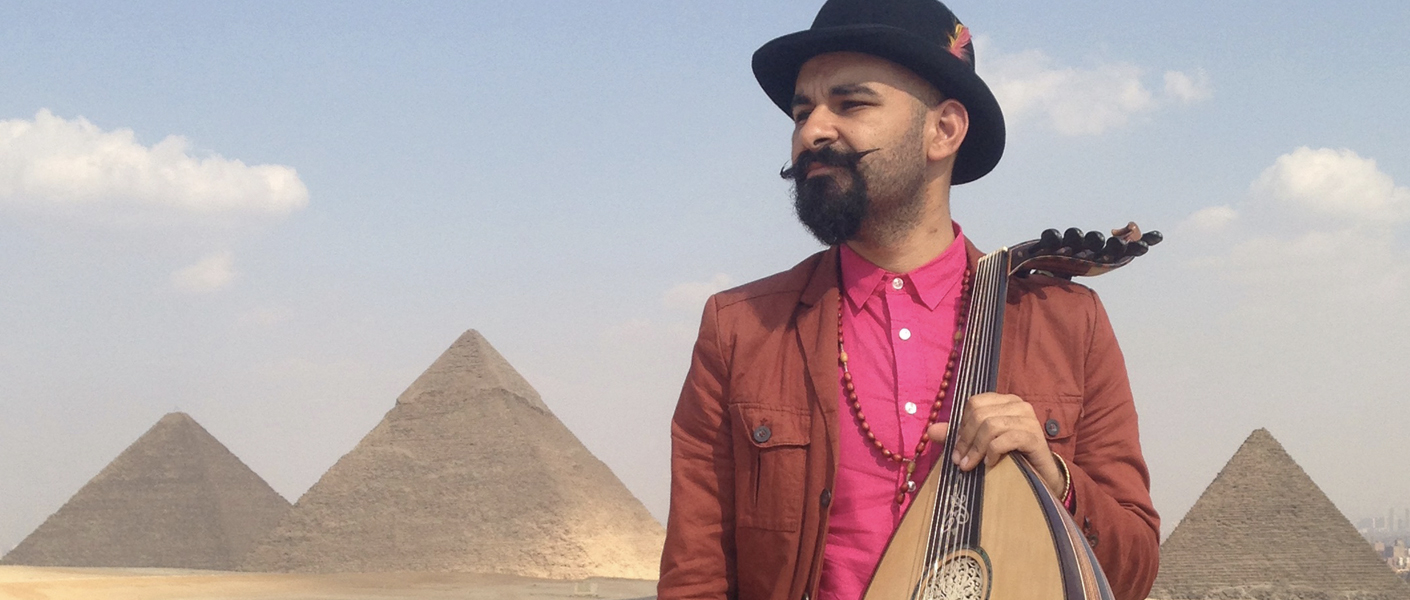 You are here
Live
Joseph Tawadros
"One of the most impressive musicians to emerge in Australia … with a dazzling technique dispensing hair-raising tempos… His writing displays a real depth of emotion …revelling in a zest for life and celebration." – THE AUSTRALIAN
Returning from London, seven-time ARIA award winner Joseph Tawadros will bring to Canberra his extraordinary virtuosity. Fresh from recording his acclaimed new album History Has A Heartbeat, a collaboration with Yidaki performer William Barton, expect more Oud magic.
Joseph Tawadros is established as one of the world's leading oud performers and composers. A virtuoso of diversity and sensitivity, Joseph performs in concert halls worldwide and is known for his brilliant technique, deep musicianship, and joyous style of performance.
The Aria award winning Joseph Tawadros Quartet features distinguished Sydney musicians, each a leader in his own field: Matt McMahon (piano), Karl Dunnicliff (double bass) and brother James Tawadros on percussion.
The quartet is held together by the strength of Joseph's original works, incorporating fusion, taking inspiration from the Arabic modal system (maqam), and blending them seamlessly with elements of western classical, jazz, world, folk and even metal and bluegrass.
From thrilling and furiously paced numbers to beautifully introspective and tranquil tracks, it is woven together by Joseph's trademark virtuosity and lyricism and the striking contemporary musicality of his oud.
Socials
Street One | Reserved | Duration 120 Minutes
Click here for information on COVID 19 venue safety.
More information
The Street Presents 
Joseph Tawadros 
Sunday 19 February, 4pm
Tickets
Standard: $49.00 
Concession: $45.00 
Group 4+: $42.00 
Student: $35.00
A partnership event with the NMF