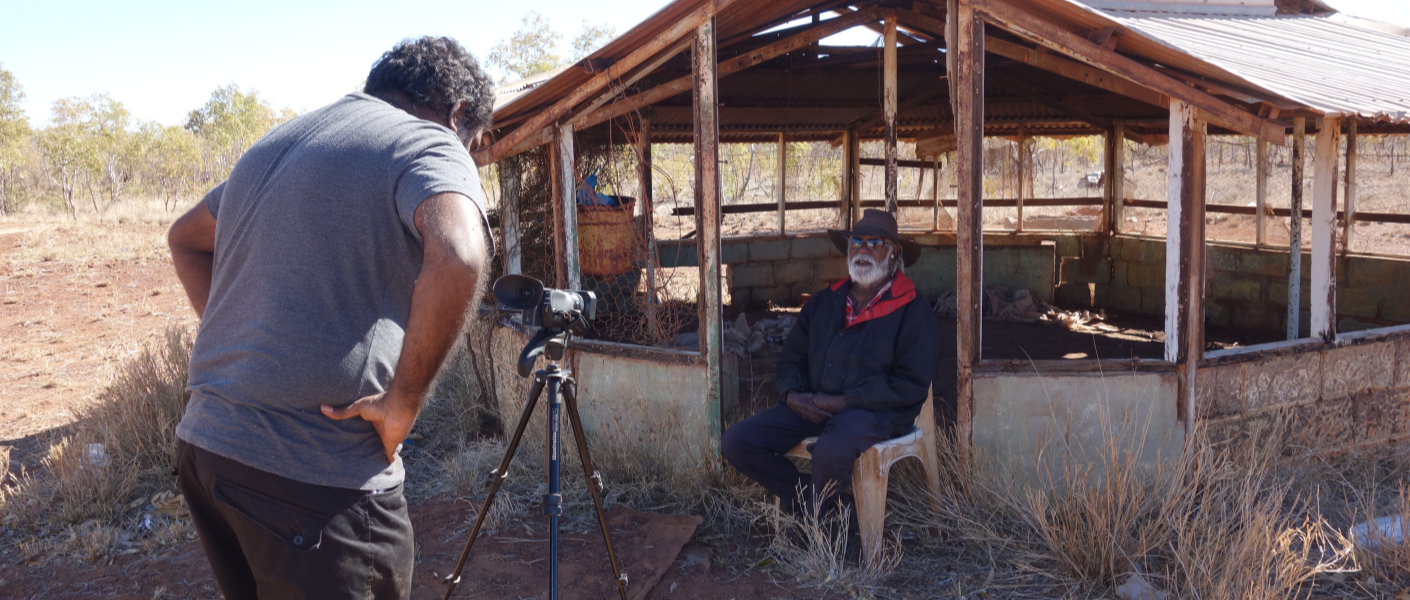 You are here
Live
Kaja-warnu-jangka / 'From the bush'
Kaja-warnu-jangka / 'From the bush' brings stories from the remote Warlpiri communities of Australia's Northern Territory to Canberra, offering insight into two Warlpiri elders' life journeys, their continued resilience and their connection to Country. 
A collaboration between Warlpiri film-maker, Maxwell Walma Tasman Japanangka, and Carmel O'Shannessy from the School of Literature, Languages and Linguistics, Kaja-warnu-jangka aims to help viewers understand how the two men responded to events of the past in a way that is uplifting and meaningful for all. The screening will be followed by a Q&A with the film's producers, and the experience will leave the audience inspired, feeling like they have shared a personal conversation with two remarkable Indigenous Australians. Come and think with us about language, culture, religion, community and Indigeneity in Australia.
Panel Discussion 
Moderated by Associate Dean Mary Spiers-Williams 
Dr Carmel O'Shannessy, Associate Professor in the School of Literature, Languages and Linguistics
 
Wellspring: Enquiry and Exchange
Bringing campus to the community, Wellspring is an exciting series of immersive events that explores new depths of cultural enquiry and exchange. A collaboration between The Street Theatre and the ANU School of Literature, Languages and Linguistics, Wellspring invites Canberra's curious to experience the inexhaustible source of human creativity and communication: from Cleopatra to women's health, the bush to the International Space Station.
Get ready for big bold ideas inviting curiosity and conversation.
Street Two | Unreserved | Duration 90 minutes
Click here for information on COVID 19 venue safety.
More information
Kaja-warnu-jangka / 'From the bush'
Wellspring: Enquiry and Exchange 
Thursday 19 October, 5:30pm
Street Two
Tickets: Free, Registration Required