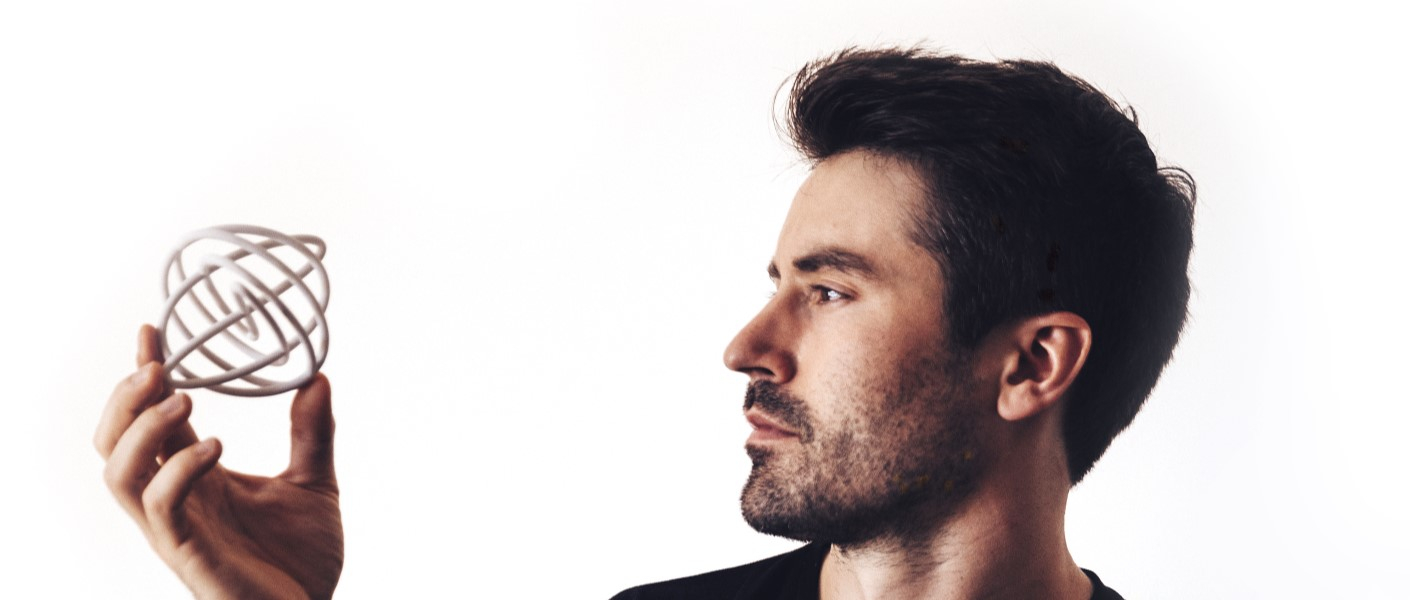 You are here
Live
Master It | The Disklavier
Expanding your Practice for the 21st Century
For composers and pianists.  Students, alumni, professional & independent musicians.  
"Charting the course for the keyboard in the 21st century."    THE DAILY BEAST
In this masterclass Dan opens up the world of  the Yamaha Disklavier reproducing piano for composers, pianists, and musicians. For Dan Tepfer the music he loves lives at the intersection of science and art, the algorithmic and the spiritual where intuition works in tandem with structure. Expect deep insights into coding and improvisation, digital algorithms and the rhythms of the heart and the melding of natural and mechanical processes.
The idea of music living at the intersection of the algorithmic and the spiritual is far from new. It was Pythagoras who first codified the logic behind harmonic consonance. Renaissance composers such as Ockeghem created music that followed strict mathematical procedures. And Bach seemed to gain endless creative results from imposing constraints on himself. 
A one-off opportunity to expand your practice with one of the leaders in this field who is changing the definition of what a musical instrument can be.
This is a free masterclass but reservations are essential. RSVP with name and telephone number via rsvp@thestreet.org.au
See Dan talk about the music and his programs at these times:
3:37 | 8:16 | 14:27
Dan Tepfer
One of his generation's extraordinary talents, Dan Tepfer has earned an international reputation as a pianist-composer of wide-ranging ambition, individuality, and drive—one "who refuses to set himself limits" (France's Télérama). The New York City-based Tepfer, has recorded and performed around the world with some of the leading lights in jazz and classical music, from Lee Konitz to Renée Fleming, and released ten albums of his own in solo, duo and trio formats.
Tepfer earned global acclaim for his 2011 release Goldberg Variations / Variations, a disc that sees him performing J.S. Bach's masterpiece as well as improvising upon it—to "elegant, thoughtful and thrilling" effect (New York magazine).  During the Covid pandemic, he pioneered ultra-low-latency audio technology enabling him to perform live through the internet with musicians in separate locations, culminating in the development of his own app, FarPlay.
Tepfer's honors include first prizes at the 2006 Montreux Jazz Festival Solo Piano Competition, the 2006 East Coast Jazz Festival Competition, and the 2007 American Pianists Association Jazz Piano Competition, as well as fellowships from the American Academy of Arts and Letters (2014), the MacDowell Colony (2016), and the Fondation BNP-Paribas (2018).
More information
The Street in association with ANU School of Music presents
Master It | The Disklavier – Expanding your Practice for the 21st Century
With Dan Tepfer (USA)
Monday 24 October 12noon- 2pm
For composers and pianists.  Students, alumni, professional & independent musicians.  
Limited Places | Free: Please RSVP with name and phone number via rsvp@thestreet.org.au