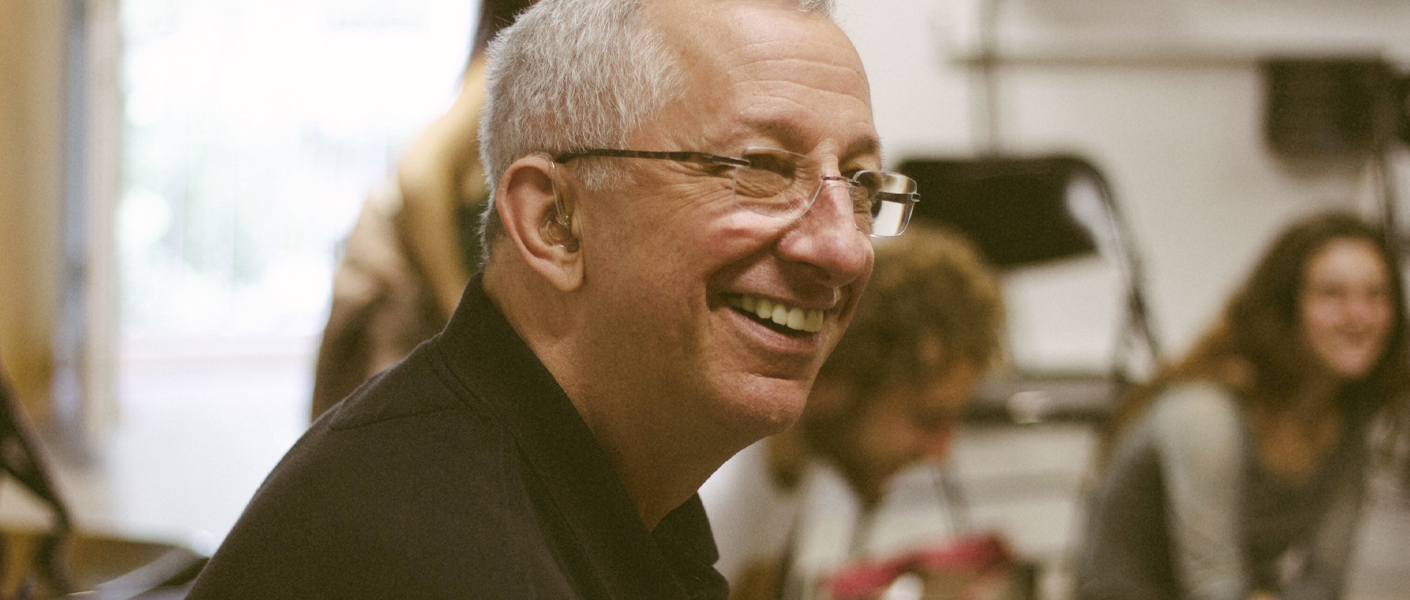 You are here
Live
Master It | A Taste Of Impulse
This Three-Day Workshop is designed for actors who want an insight into what it means to "live truthfully under a given set of circumstances" within their work. You will explore a specific set of exercises developed by Sanford Meisner and distilled by Scott Williams, all designed to connect you to your emotional truth and 'live in the moment'.
If you're looking for a deeply joyful and authentic process that allows you to become fully present in your body and responsive to your partner then this is the workshop for you.
Discover more truth, excitement and power in your acting.
Discover what it means to ACT ON IMPULSE.
The workshop will be taught by internationally renowned teacher, director and Artistic Director Scott Williams, who studied with Sanford Meisner at the Neighbourhood Playhouse and has over 40 years of experience teaching this work globally. 
---
Observing: A TASTE OF IMPULSE (Places Strictly Limited)
Perfect for directors and writers. Develop your understanding of the Meisner Technique.
The cost to observe is $60 per day. Please call 02 6247 1223 to organise.
____
SCOTT WILLIAMS MEISNER TECHNIQUE INTENSIVES 2022 
Actors  - do you want to get out of your head?
Are you looking for a reliable, practical acting technique?
Do you want to work with one of the World's leading Meisner Technique teachers?
Then Scott Williams' Master It series is what you're looking for!
Sanford Meisner defined acting as "living truthfully under a given set of circumstances." These workshops will delve into this concept, covering each of the exercises delivered in Impulse Company's year-long training, from Repetition foundations through to text, all in an intense, joyous and transformative 6 days.
---
ABOUT SCOTT WILLIAMS
SCOTT WILLIAMS founded The Impulse Company shortly after his arrival in London in 1996. He previously trained with Sanford Meisner at Neighborhood Playhouse and with William Ball at American Conservatory Theatre, and has advanced degrees from San Francisco State University.
He has directed and taught all over the world, including at the Colorado Shakespeare Festival (Measure for Measure), New York Stage and Film (Painted From Memory), and in Hong Kong (Ancient History and A Streetcar Named Desire).   Scott's Impulse Company has moved into international work, with the creation of Impulse Company Australia (in conjunction with Kate Skinner and Erica Chestnut), as well as regular teaching work in Paris, Istanbul, and New York.
  
You can read his extensive, impressive biography here.
Street Two | Unreserved | Duration 10am-5pm each day
Click here for information on COVID 19 venue safety.
More information
Use Code: IMPULSE at the checkout in the 'Discount / Voucher' box to get 25% off when booking for both A Taste of Impulse and Advancing Impulse.
Both workshops must be in the cart at the same time for this discount to be applied.
A Taste Of Impulse
5th - 7th September, 10am-5pm
Workshop: $450 (3 days)
Observation: $60 per day Phone bookings only
Payment plan offered, call 02 6247 1223 to organise.
A non-refundable deposit of $200 is required to book your place.