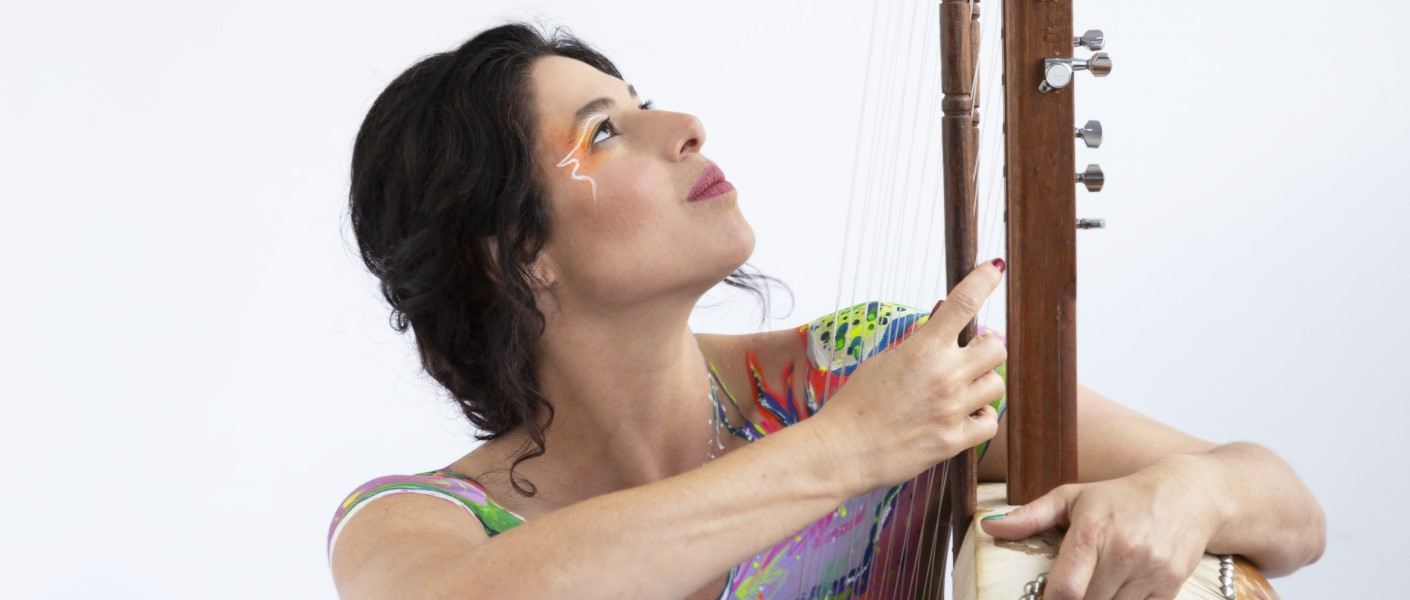 You are here
Live
Miriam Lieberman Trio
Just Transforming
"All lilting folk tunes overlaid with sprightly Kora (West African harp) playful strings and dreamy three part harmonies as though Joni Mitchell and Paul Simon had convened in a Bamako back street. " - The Guardian December 2021
Miriam Lieberman Trio return to The Street Theatre with acclaimed new album Just Transforming - West African influences blend seamlessly with blues-infused melodies & soaring vocal harmonies in the music Miriam Lieberman's songs are soulful collections of stories, beautifully told through  kora, guitar & Lieberman's unmistakable voice. Trio members appearing Susie Bishop & Lara Norman add luscious vocal harmonies & soaring violin arrangements. Together they  offer a powerful soundscape.
"When Miriam Lieberman sings "lay your burden down" on this album's first song, Infinite We Are, it is as much a gentle exhortation as it is a call to arms. With its palette of celestial strings, lush harmonies, twinkling piano arpeggios and soft indie beats, there is a hypnotic, ever-shifting quality to Lieberman's work that gives the impression that "transforming" is not something that frightens her." - SMH - Pick of the Week - Spectrum 4.5 stars 
Miriam Lieberman: lead vocal, kora and guitar
Susie Bishop: violin and vocal 
Lara Norman: violin and vocal 
Socials
Lend an Ear: Living Arts Canberra
Street Two | Unreserved | Duration 110 minutes including interval
Click here for information on COVID 19 venue safety.
More information
The Street Presents 
Miriam Lieberman Trio 
Just Transforming 
Saturday 5 August, 7:30pm
Tickets
Standard: $35
Concession: $32
Student: $29