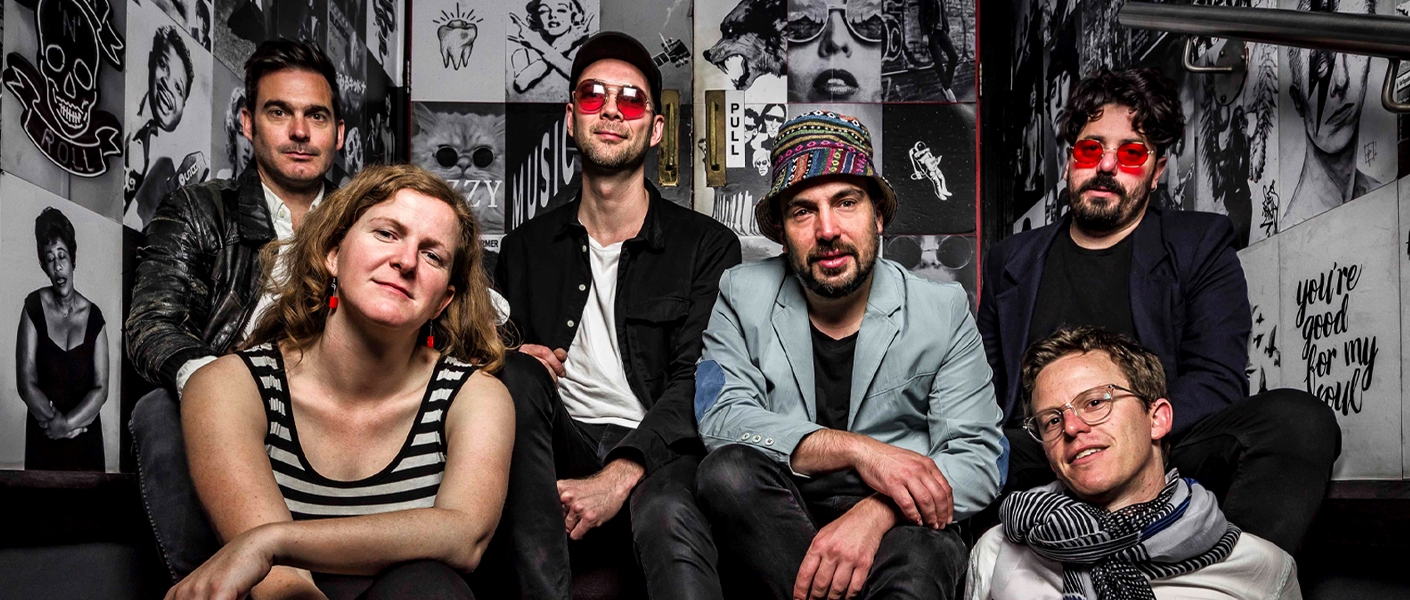 You are here
Live
Mister Ott
This event is free but ticketed. Booking is essential.
Mister Ott is a Sydney jazz sextet merging mesmerising eastern sounds, tight jazz funk, hypnotic grooves with melismatic horn lines and high calibre ecstatic solos. Mister Ott takes you on a journey, to another place and time where you lose your self in the music.
With a keen ear and an expansive range of musical experiences, Matthew's original compositions for his own band, Mister Ott, comprise an amalgamation of melodies from many lands, in particular Ethiopian music, aligned with the free-form improvisation and syncopation for which African-pedigreed jazz is renowned. Mister Ott has three releases, the most recent being 'In The Flow' 2021.
Matt Ottignon - tenor and baritone saxes
Ellen Kirkwood - trumpet
Ben Panucci - guitar
Jann Bangma  - bass
Carlos Adura - drums
Daniel Pliner - keys
Reviews:
'When a brilliant Antipodean jazz musician ventures into a related genre – in this case funk – it's something to look forward to. This high energy album features superb compositions and writing for the horns, and it's here that Ottignon truly shines, as only a jazz musician could write such hip, convincing lines" The Weekend Australian ****
"The genres influencing Mister Ott, notably funk, dub and Afrobeat, are significantly defined by specific cities where they developed – often exact districts within them. Beyond the retro aesthetic of its presentation (especially the elegant vinyl release), this album avoids literal homage, ultimately representing one of the world's most underrated hubs of musical creativity: Sydney's west side"  Sydney Morning Herald  ****
Socials & Links
Street One | Reserved | With COVID 19 restrictions being lifted Street One is now being sold at 100% Capacity.
As physical distancing will not be possible, patrons who feel uncomfortable may wish to reconsider their attendance.
As of 6pm Friday 25 February masks are not mandatory at indoor live performance venues. Should you require a mask, one can be picked up at the box office.
Click here for more information on COVID 19 venue safety.
More information
The Street Presents 
Mister Ott 
Friday 1 April, 8pm
Tickets
This event is free but ticketed. Booking is essential.
Gold Chain by Mister Ott