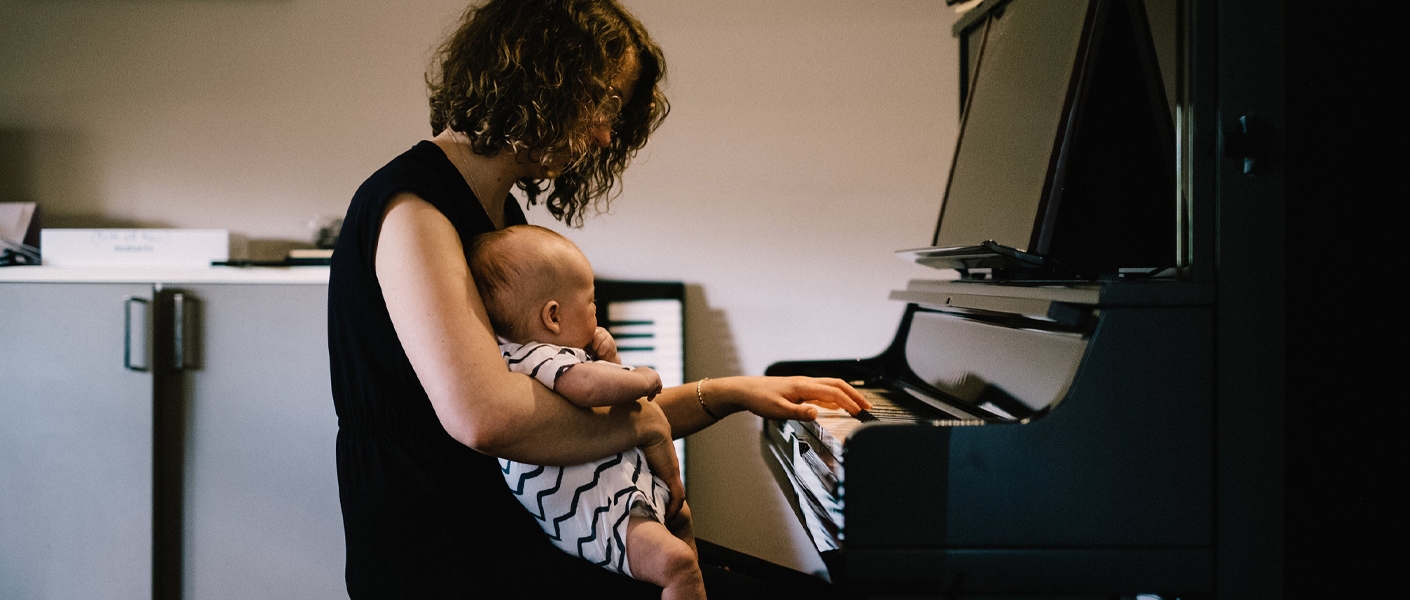 You are here
Live
Nat Bartsch's Lullabies: Forever and No Time At All
Melbourne pianist/composer Nat Bartsch has always been known for writing soothing, lyrical piano music. When she became a mum, Nat decided to create music with purpose: a suite of lullabies, first released as the album  Forever, and No Time At All. This music is influenced by music therapy, drawing upon suggested approaches to melody, rhythm and tempo that will help a baby sleep. But equally importantly, this music is designed for parents to enjoy – for they have to hear the music just as often, if not more, than the child.
The album has had a wide-ranging impact. Not only does it soothe countless babies to sleep, but it is played by people from all walks of life. The music has been streamed over 2 million times and played in intensely personal moments from childbirth to death.
Come along and enjoy a meditative, beautiful piano performance together with your baby. Who knows, they might even fall asleep!
Suitable for kindy kids and tots under two, bring your little ones for a soothing, meditative live performance of classical and jazz infused lullabies to live by.
Nat Bartsch – piano/electronics
Facebook: Nat Bartsch
Instagram: Nat Bartsch
Children on your lap are free. If you are bringing a child who would like to be in a seat, please select additional child during the booking process. 
Street Three | Reserved | With COVID 19 restrictions being lifted Street Three is now being sold at 100% Capacity.
As physical distancing will not be possible, patrons who feel uncomfortable may wish to reconsider their attendance.
In Line with ACT health guidelines, you must wear a mask inside the theatre & foyer.
Drinking inside? Take a seat. Due to ACT Health regulations, you must be seated while enjoying beverages and food from the bar.
The CBR check in app must be used by all patrons on arrival.
Click here for more information on COVID 19 venue safety.
More information
The Street Presents
Nat Bartsch's Lullabies
Forever and No Time At All
Saturday 5 February 11AM
This live music program is supported by the ACT Government through their Amp it Up ! Initiative
Tickets:
Standard: $20
Child on Lap: Free
Additional Child: $5