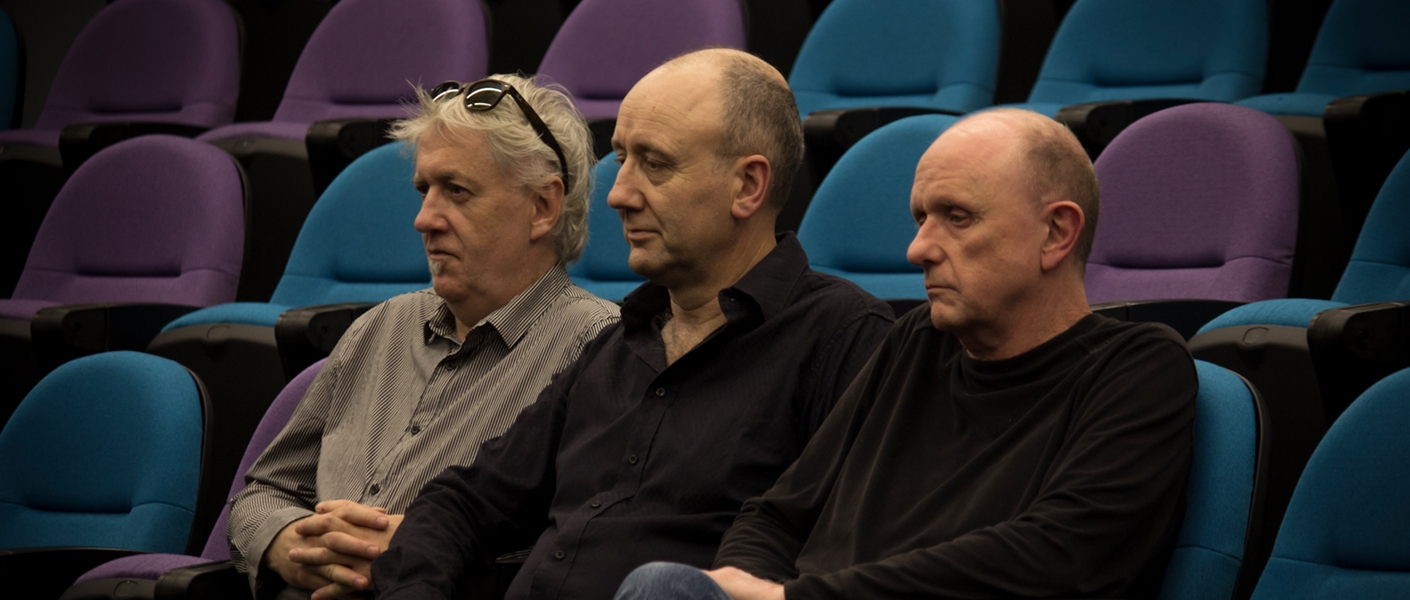 You are here
Live
The Necks In Concert
"It's been hard for us and our audiences to have to suddenly deal with having no opportunities to commune together, so these performances - our first substantial run of dates since March 2020 - are going to be imbued with something extra special." From the band 
Seeing The Necks in concert is an experience like no other. Chris Abrahams, Tony Buck and Lloyd Swanton - these three master musicians, who take to the stage with nothing prepared in advance - set out investigating a humble musical notion and then over the course of pieces which sometimes go for an hour or more, conjure textures and aural illusions that defy description.
From their unambitious beginnings in a rehearsal space over thirty years ago, The Necks are now in demand around the world and consequently have to pack their performances in their native Australia into the early part of each year. Don't miss this chance to see The Necks in concert. 
In recent times The Necks have enjoyed a symphony orchestra improvising behind them in a concert hall down a Polish salt mine, performed a double bill with the Art Ensemble of Chicago, received the Richard Gill Award for Distinguished Services to Australian Music, opened for Nick Cave, played on album releases by Underworld and Swans, and performed in a Finnish church carved out of solid rock.
And the press said…
"One of the most important bands Australia has ever produced. Their influence on musicians across the musical spectrum has been profound… Physical, abstract, cerebral… but deeply moving" - Rolling Stone
"With the majesty of time, The Necks have carved a unique line into the landscape" - Russh Magazine
"Thirty years ago, this trio stumbled onto what is, in effect, a new genre - let's call it 'textural jazz' - which could have been invented only by jazz musicians. Unusually resilient, and with a life of its own, its influence is now being felt far and wide" - The Australian
"This is The Necks, one of the world's most intoxicating cult bands, and this is what they have done at every single gig in their 33-year career: make epic, unrepeatable new music completely from scratch" - MOJO magazine
"It is so very difficult to encapsulate the appeal of the Necks. In essence, they make a humbling, transcendent racket, organic and living, but intense and machine-like at the same time." - The Guardian, four-star review of London concert
Street One | Reserved | With COVID 19 restrictions being lifted Street One is now being sold at 100% Capacity.
As physical distancing will not be possible, patrons who feel uncomfortable may wish to reconsider their attendance.
In Line with ACT health guidelines, you must wear a mask inside the theatre & foyer.
Drinking inside? Take a seat. Due to ACT Health regulations, you must be seated while enjoying beverages and food from the bar.
The CBR check in app must be used by all patrons on arrival.
Click here for more information on COVID 19 venue safety.
More information
The Street Presents
The Necks In Concert
Sunday 6 February 4pm
Tickets
Standard : $45.00 
Concession : $42.00
Student : $35.00