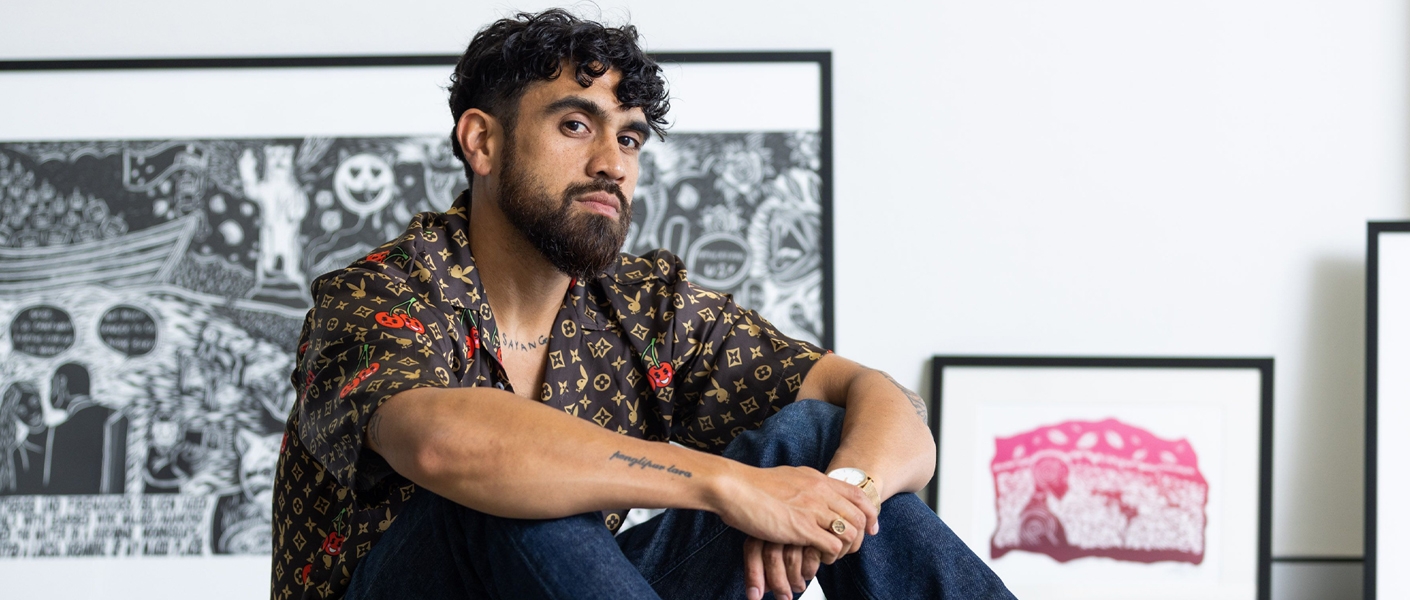 You are here
Live
Omar Musa: Killernuevo
"Killernuevo" is an opportunity to see Omar Musa, one of Australia's most exciting performers, testing out new work in an intimate setting at The Street Theatre. Before he embarks on a U.K. / European tour for his critically acclaimed book "Killernova" later in the year, Musa wants to bring alive new poems for a hometown audience, taking them from the page onto the stage for the first time. With shows few and far between in the COVID era, it is rare for performers to get the chance to test out fresh work with a live audience, in order to build a new repertoire, or for audiences to enjoy an insight into a process that is both risky and exciting. Traversing Australia, South-East Asia, oceans, rainforests, family history and love, "Killernuevo" will be a unique showcase of original work.
Social:
Street Two | Reserved | With COVID 19 restrictions being lifted Street Two is now being sold at 100% Capacity.
As physical distancing will not be possible, patrons who feel uncomfortable may wish to reconsider their attendance.
In Line with ACT health guidelines, you must wear a mask inside the theatre & foyer.
Click here for more information on COVID 19 venue safety.
More information
The Street Presents 
Omar Musa
Killernuevo
Thursday 24 February, 7:30pm
Friday 25 February, 7:30pm
Tickets: $20
Photo Credit: Cole Bennetts