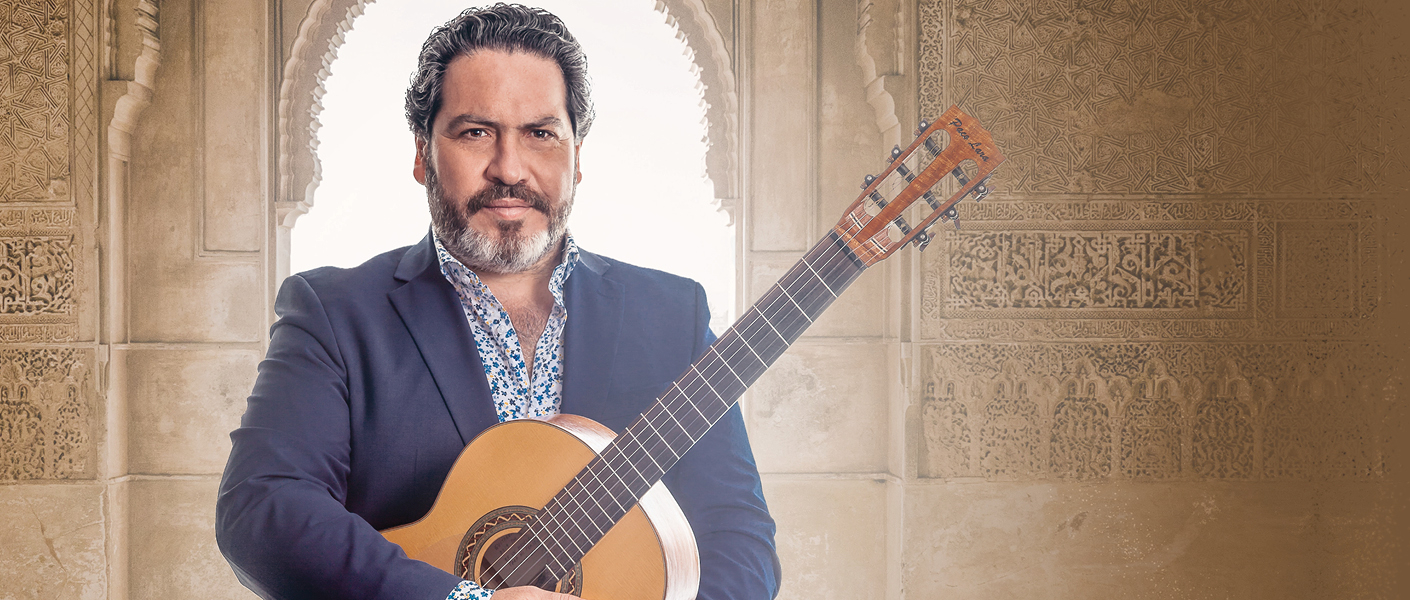 You are here
Live
Paco Lara: Duende Album Launch
Duende, or 'tener duende' ("having duende") can be translated in Spanish language as having soul, a heightened sense of emotion, expression and heart. It refers to spirit in Spanish, Portuguese and Filipino folklore and literally means "ghost" or "goblin "in Spanish.
Passionate Spanish flamenco guitarist, Paco Lara with a distinguished international career in Europe and Australia of more than 30 years, launches his new album-DUENDE with a Spanish Flamenco show featuring some of the finest music from Spain and Australia. DUENDE brings to life his original music compositions and the fusion of cultures inspired by his hometown, Jerez in the South of Spain - the heartland of the tradition of flamenco. Embodying the unmistakeable Jerez style of flamenco guitar playing, Lara presents flamenco guitar in all its authenticity, culture and imagination. 
 
Virtuoso flamenco guitarist, Lara has toured internationally alongside some of Spain's best-known artists, composers and maestros of flamenco: The Maestro Paco Cepero (one of flamenco's most legendary guitarists and composers), Mercedes Ruiz (dancer) and Isabel Pantoja (vocalist).  With a record of packed-out concerts at the Sydney Opera House in 2021 the maestro and his talented ensemble will tantalise the musical senses and continue to bring the spirit and energy into the hearts and spirits of Australian audiences. It is a cultural experience not to be missed!
 
"Magnificently entertaining. Such musicians are rare in this country." – City News
" The music, beyond being exceptionally well played, is always pretty and eminently approachable – a quality compounded by the choice of repertoire. 8/10 John Shand" (The Sydney Morning Herald).
Featuring
Artistic Director/Music Curator and Flamenco Guitarist: Paco Lara
Flamenco Dancer: Deya Miranda Giner
Angela Rosero: Vocalist
Byron Mark: Percussionist & Pianist
Read More: Street Talk | BMA
Street One | Reserved | Duration 90 Minutes
Click here for information on COVID 19 venue safety.
More information
The Street Presents 
Paco Lara 
Duende Album Launch
Saturday 10 December, 8pm
Tickets
Standard: $50.00 
Concession: $40.00 
Group 4+: $40.00 
Child (15 & Under ): $30.00