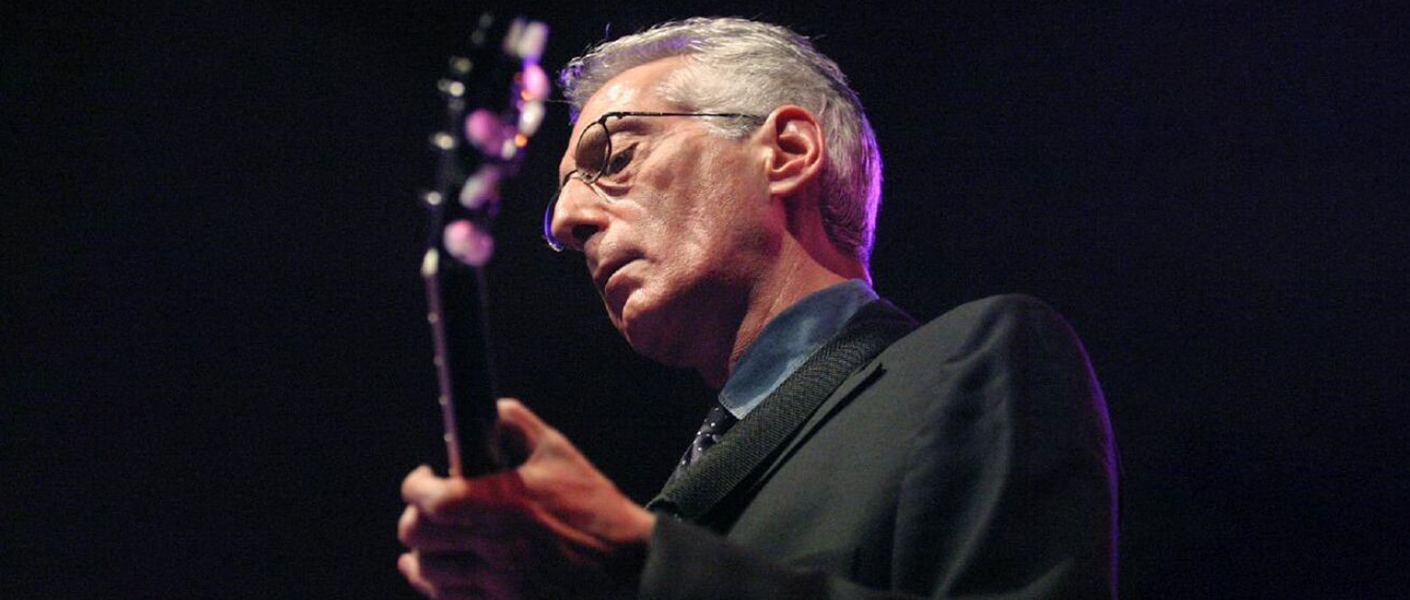 You are here
Live
Pat Martino – A Celebration of His Life In Music
Dewhurst/Johnstone/Clarke/Sutton
In Nov 2021 we lost one of the greatest Jazz Guitarists the world has ever heard, Mr Pat Martino. 
From his early days as a young sideman with Willis Jackson to his tour de force album 'Conciousness', Pat had an instantly recognisable sound and technique that few could even dream to come close too. 
Tragedy struck in 1980 when after suffering a near fatal seizure due to a tumour on his brain, resulting surgery left Pat with no memory of family and friends, and no memory of being able to play the guitar.
The legend goes that he relearned the instrument by listening to his own recordings, which took several years, until in 1987, he released 'The Return', a live album of extended improvisation showing he was not only back but had evolved even further. Pat then continued to record and teach up until his death, leaving behind many wonderful recordings and instructional material for the generations to come.
Join guitarists Chris Johnstone and Carl Dewhurst as they celebrate the music and life of Pat Martino, exploring the tunes he was known to play across his long career. 
Joined by a powerhouse rhythm section with Brendan Clarke on double bass and Mark Sutton on drums, the music will be alive and swinging in a way that we hope Pat would have loved.
Street Two | Unreserved | Duration 110 minutes with interval
Click here for information on COVID 19 venue safety.
More information
The Street Presents 
Dewhurst/Johnstone/Clarke/Sutton 
Pat Martino – A Celebration of His Life In Music 
This concert is supported by the ACT Government Amp It Up ! Initiative 
Friday 11 November, 7:30pm
Tickets:
Standard $35
Concession $32
Student $29