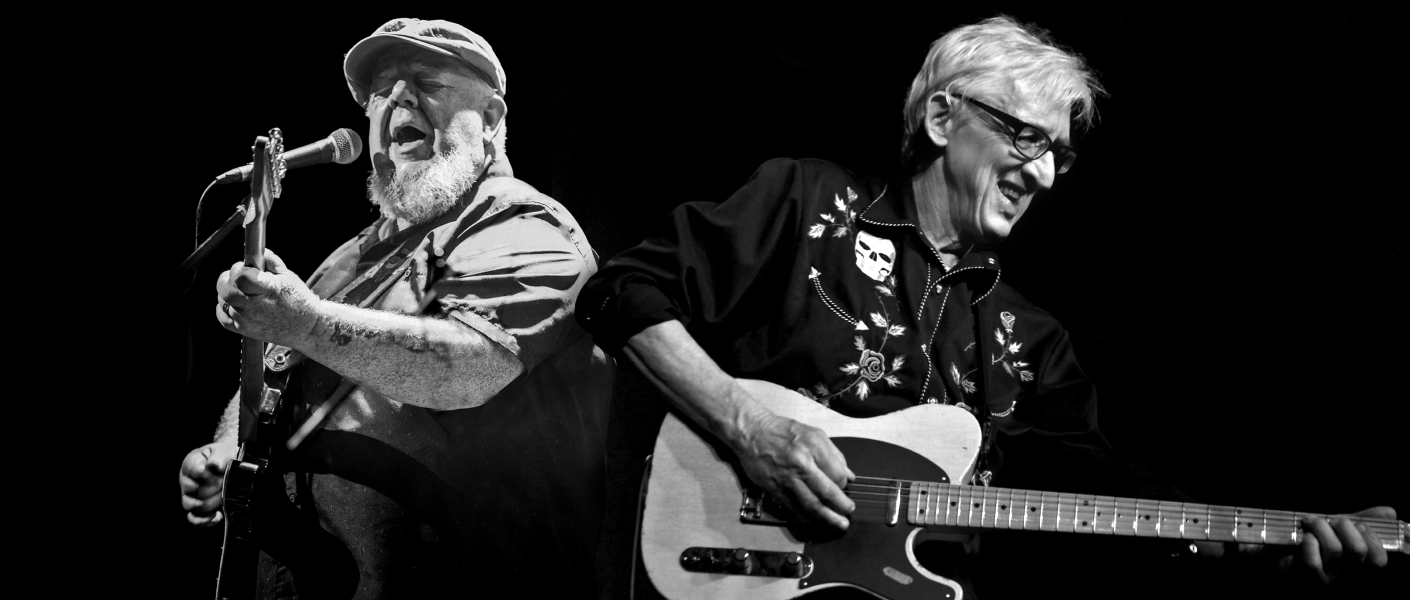 You are here
Live
Redd Volkaert & Bill Kirchen
Titans of the Telecaster
Redd Volkaert and Bill Kirchen have been iconic parts of American music history for over 5 decades. They are Grammy Award winners and Country Hall of Famers respectively and colloquially known in the US as "The Titans of the Telecaster". They regularly sell out theatres on the East and West Coast of America, across middle-America and Europe, both as a duo and with a rhythm section.  
Bill Kirchen is best known for his work in the late 60's-early 70's from the Cosmic Cowboy era with seminal band of that genre Commander Cody and His Lost Planet Airmen. Responsible for hits such as Hot Rod Lincoln, Semi Truck and Seeds and Stems.  
Redd Volkaert has been the go-to guitar player for everybody from George Jones and Johnny Paycheck to George Straight and Brad Paisley, even going back as far as Les Paul and Mary Ford, Faron Young and Ray Price. Redd is probably best known for his 8-year stint as lead guitar player for Merle Haggard, he predominantly plays Western Swing which is a perfect off-set to Bill Kirchen's rockin' and twangin' honky tonk style.  
Both are gifted vocalists and the synergy and joy they get from playing with one another is clearly evident in their shows.  
For their Australian tour in October, they will be picking up Geoff Simpson on bass, Doug Gallagher on drums, both seasoned session players and legends in their own right.
Socials 
Street One | Reserved | Duration 120 minutes including interval
Click here for information on COVID 19 venue safety.
More information
The Street Presents 
Redd Volkaert & Bill Kirchen 
Titans of the Telecaster
Thursday 12 October, 7:30pm
Tickets: $70