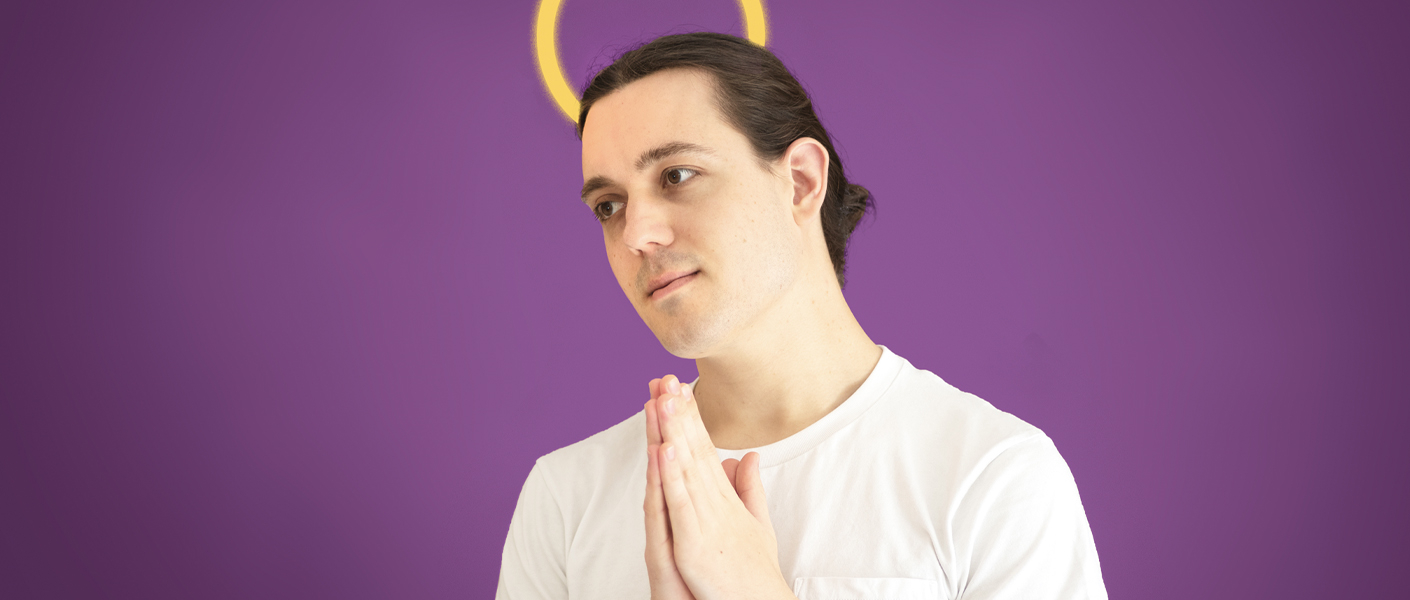 You are here
Live
Reuben Solo: Good Boy
I took Ethics for a semester at uni and that makes me a good person. I'm sure of it. Better than you, I bet. 
Do you like comedy? Do you like to laugh? I don't. I like to sit in a room and think about moral relativism and the nature of the universe and whether or not I'm out of pasta. Forget it. You wouldn't understand. 
After supporting comedians at the 2021 Melbourne International Comedy Festival and around Australia, and honing my skills writing and performing impeccable sketch comedy for millions online, I've built an hour of stand-up so mind-numbingly brilliant it will make you say "I am out of pasta. Thanks for reminding me. Wow, he's a good person." Bon appétit. 
Reuben will be supported by Fergus Neal. 
Socials:
Reuben's Website
Instagram
YouTube
TikTok
Street Two | Unreserved | Duration 60 Minutes
Click here for information on COVID 19 venue safety.
More information
The Street Presents
Reuben Solo
Good Boy
Friday 17 June, 8pm
Tickets: $35