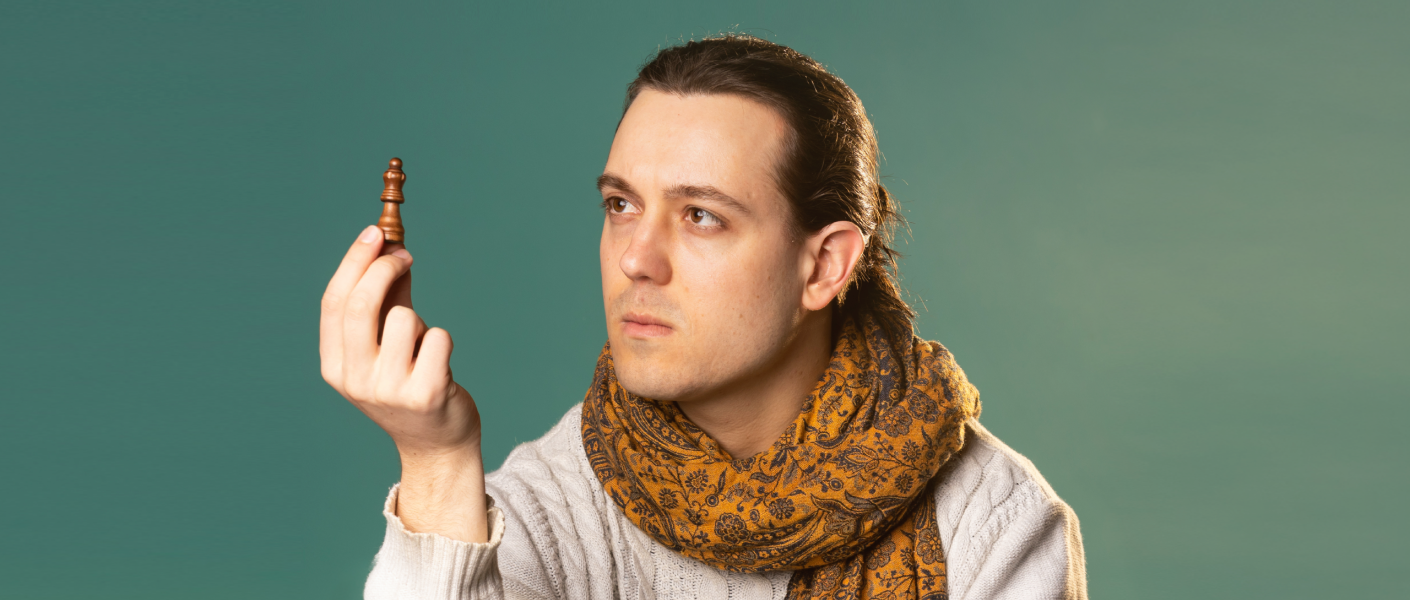 You are here
Live
Reuben Solo: Palindrome
Stories and puns are for cowards and nerds. This is an ill-fated evening of off-beat stand-up. Bear witness as I shatter the form into a million little pieces and then attempt to reassemble it only to cut myself on the shards and bleed out and die. 
There are jokes about paradoxes and parachutes and One Direction. There are seven drawings and a minute of silence. It's a no-holds-barred tour de France. Get on board or die trying.
Socials

YouTube
Street Two | Unreserved | Duration 70 minutes
Click here for information on COVID 19 venue safety.
More information
The Street Presents 
Reuben Solo 
Palindrome 
Friday 12 May, 7:30pm
Tickets: $28
Under 18's must be accompanied by a parent/guardian