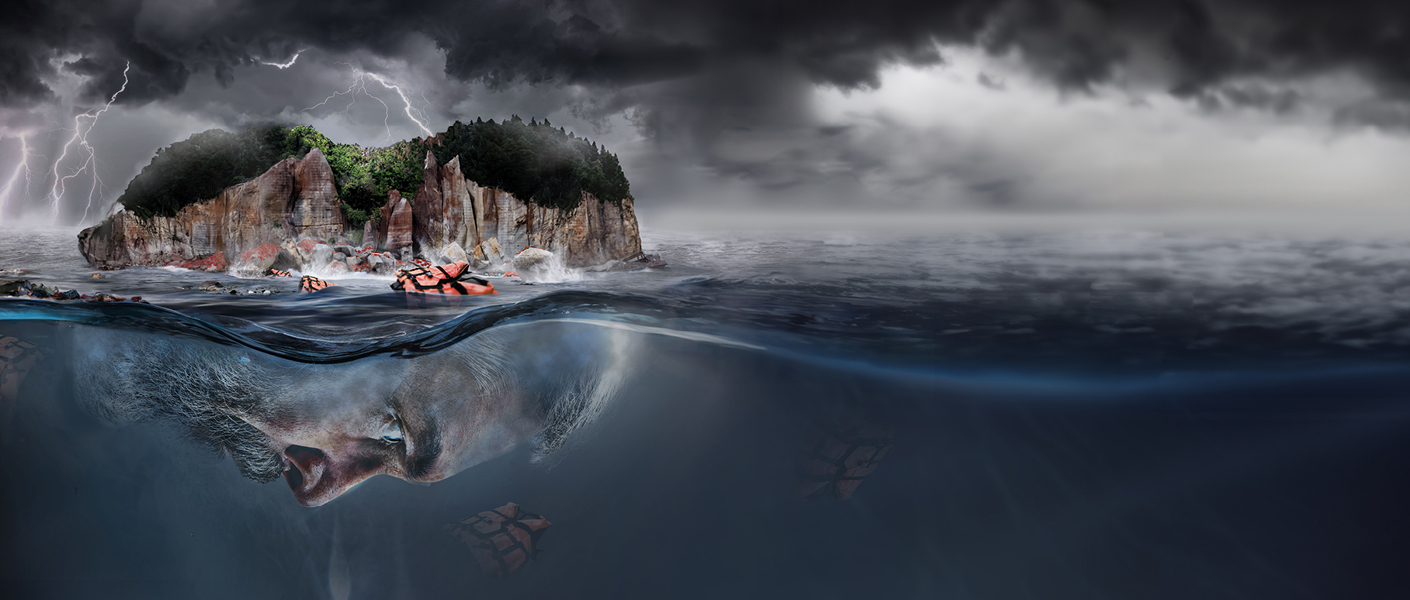 You are here
Live
This Rough Magic By Helen Machalias
It begins, as always, with a storm. Sit still and hear of my sea-sorrow.
A chaotic storm erupts. A disastrous shipwreck ensues. Refugees Prospero, Miranda and Ariel are washed ashore on Christmas Island seeking asylum in Australia. But this side of the story is yet to be seen.  
Award-winning playwright of ideas Helen Machalias returns to The Street with another work of social commentary, reimagining Shakespeare's The Tempest for our time in This Rough Magic - an exhilarating epic of power reckoning, survival and the cost of pursuing the promise of a better life. 
A powerful epic where 'brave new world' poetry collides with 'stop the boats' rhetoric and interpolations of Persian poetry, philosophy and storytelling to deliver a radically different representation of offshore detention.
Acclaimed Director Beng Oh crafts an extraordinary fast-moving spectacle conjuring an island of strange sounds and wondrous sights, enigmatic characters, and surprising relationships. A terrific acting ensemble open up the spaces between myth and reality, life and death, freedom and control.
Ambitious and thrilling This Rough Magic is a rich theatrical conversation with Shakespeare's The Tempest, epic in scale and full of mysticism and longing. Not to be missed.
Featuring: 
Reza Momenzada 
George Kanaan 
Lainie Hart
Andre Le
World Premiere
A Street Produced Professional Theatre Production
Direction: Beng Oh
Dramaturg: Dr Rebecca Clode & Granaz Moussavi
Design: Imogen Keen
Lighting Design: Gerry Corcoran
Sound Design: Kyle Sheedy
Street One | Reserved | Duration 140 minutes including interval
Click here for information on COVID 19 venue safety.
More information
The Street Presents 
This Rough Magic 
By Helen Machalias 
Saturday 11 - Sunday 19 November
Friday 10 November - Preview
Tickets
Standard: $49.00 
Concession: $45.00 
Group 4+: $42.00 
Student: $35.00
*Preview: $39.00 (Fri 10 Nov)
**Mid-Week Special: $40.00 (Wed 15 Nov)