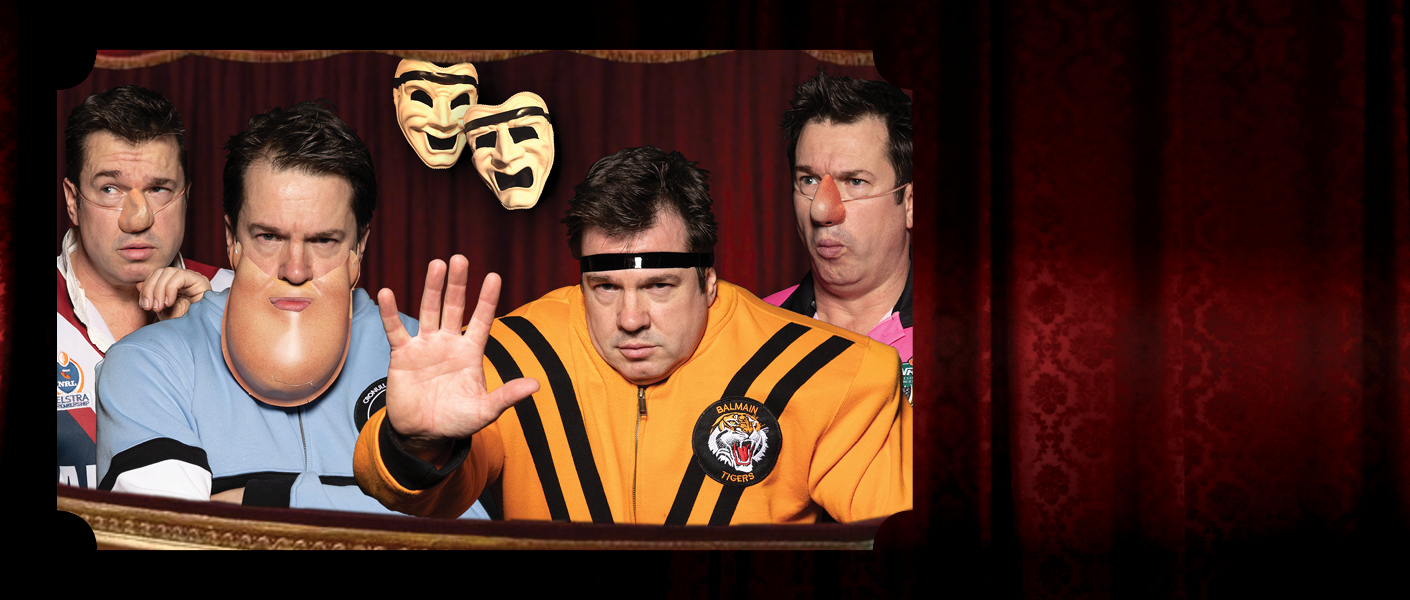 You are here
Live
Rugby League The Musical
Australia's hardest working sports satirist, Denis Carnahan, returns to The Street Theatre to present: Rugby League The Musical - a hilarious mix of musical satire, parody, sketch comedy and stand up comedy about The Greatest Game Of All.
Rugby League The Musical celebrates all the on and off field misbehaviour, controversy, villainy, treachery and pantomime that makes Rugby League - The Greatest Game Of All! And there's a lot to celebrate - a new chairman and CEO, crackdowns, lockdowns, bunker bungles, barbecues, and coach sackings, yet Queensland still selects non-Queenslanders for State Of Origin.
The Greatest Game of All has all the elements to make it The Greatest Musical of All - except music. Producer/performer Denis Carnahan just adds music. He doesn't have to make up the stories, because Rugby League's narrative is way more creative, theatrical and far-fetched than any music theatre librettist would dare to write. And no other musical has complementary half time oranges!
"It is hilarious - he is an actual genius"
Yvonne Sampson - Fox Sports Presenter
"I'd recommend it to anyone, not just NRL fans"
"The show reminds us that there is a funny side to the game"
The Hon. Peter Beattie AC - ARLC Commissioner
"You don't need to know about Rugby League. If you've got a sense of humour, you'll love it"
Chris Bath - Presenter 10 News  
"Insightful. He knows what goes on behind closed doors. Great Show!"
Geoff Toovey – former player, coach and Rugby League Legend.
"Rugby League The Musical is as ridiculously hilarious as it sounds"
Anthony Sharwood - Author and Multimedia journalist
Socials
Rugby League The Musical Facebook
Rugby League The Musical Instagram
Street One | Reserved | Duration 110 Minutes including interval
Click here for information on COVID 19 venue safety.
More information
The Street Presents 
Rugby League The Musical
Thursday 13 July, 7:30pm
Tickets: $45