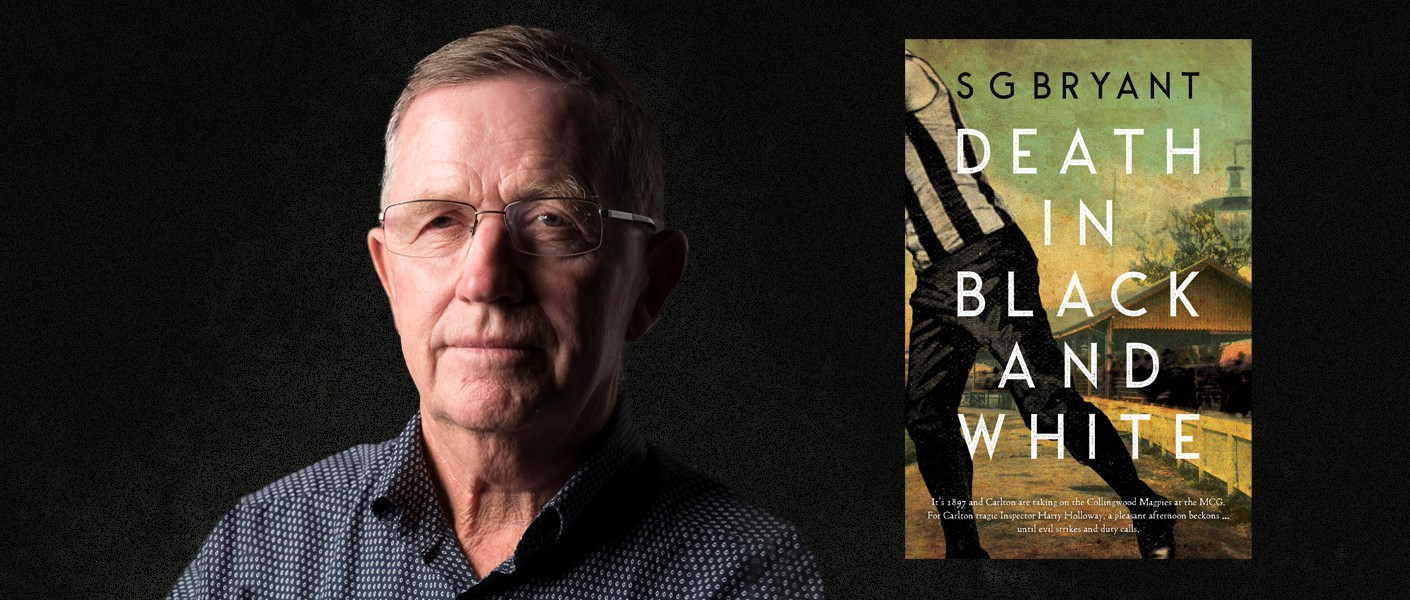 You are here
Live
S.G Bryant - Death in Black and White Book Launch
Join Simon Bryant as his latest novel, Death in Black and White is launched by acclaimed Canberra author Irma Gold.
Complimentary cheese and drinks are offered, and books are available for purchase.
This is a free event but reservations are essential to manage numbers. 
Please respond with name and telephone number to rsvp@thestreet.org.au
About Death in Black and White
Death in Black and White is the second in the Harry Holloway murder mystery series, set in Melbourne in the 1890s.
High in the stand at the MCG the Holloway family settle in to watch their beloved Carlton play the mighty Collingwood Magpies. A beautiful winter's day, their son Alfie playing happily at their feet, and always the promise of victory; for Harry and Effie, life seems very agreeable.
But death abruptly intrudes, Inspector Holloway is required to investigate, and a chain of events is set off that will send shock waves through Melbourne's football community. A famous club is threatened with a calamitous scandal as the inquiry leads Harry into the seedy world of Melbourne's illegal gambling culture.
Harry's detective powers are severely tested as he confronts a desperate and formidable adversary. And as always, Effie is on hand to support her husband, with forthright and sometimes unsolicited advice.
More information
The Street Presents
S.G Bryant
Death in Black and White Book Launch
Thursday 27 October, 5:30pm
Free Event: Please RSVP with name and phone number via rsvp@thestreet.org.au
RSVP by Tuesday 25 October 5pm