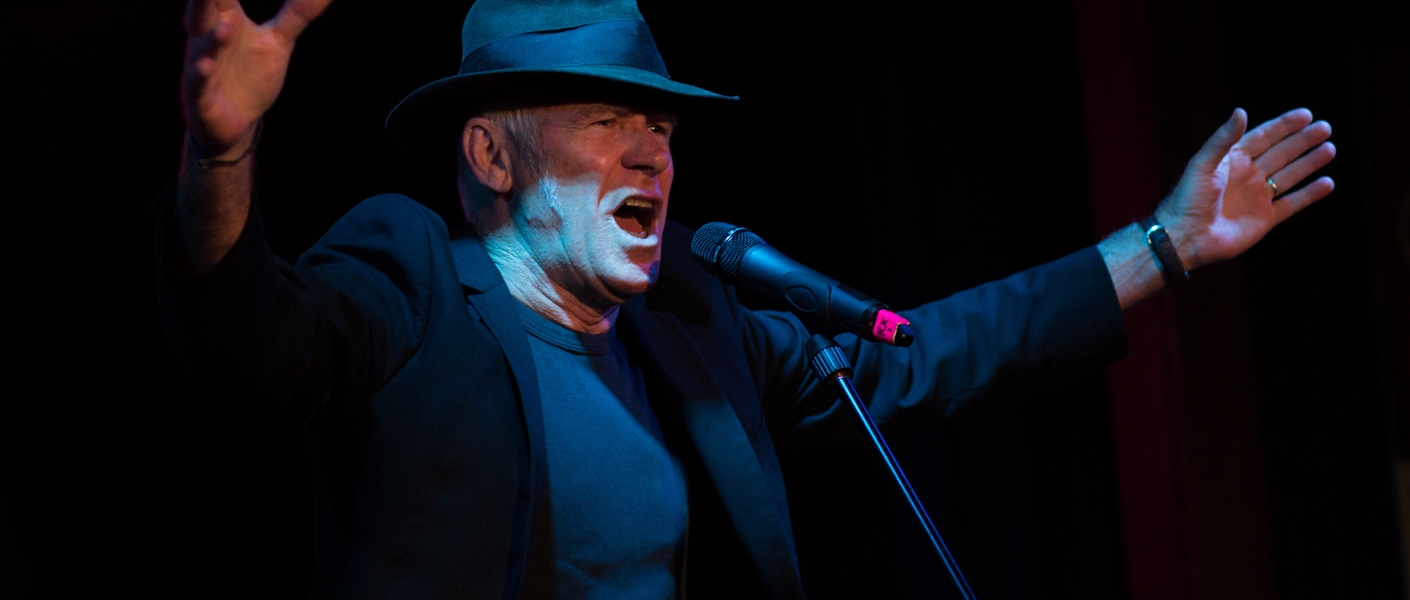 You are here
Live
Stewart D'Arrietta: Tom Waits for No Man
Tom Waits depicted the poor, the punks, the hobos and the lost. He could also write a love song to shatter Cupid's bow. D'Arrietta covers this terrain of tenderness to terror, and all the pathos in between. He has a long relationship with the music, and an affinity deeper than most having developed the hit show over two decades. One of the 10 best shows at Edinburgh Fringe according to the UK's The Sunday Times, his characteristic gravel-voiced sensitivity brings out the shapes and shades of legendary songs such as Invitation to the Blues, Martha, and the wrenching Tom Traubert's Blues. 
 
'The king of whiskey, smoke & late nights… exceptional' - Broadway World ★★★★★
'Worth stealing a dollar from your mama's purse' - The Adelaide Show ★★★★★
'A masterful evening of drama, riveting, beautiful storytelling, outstanding… brilliant' - Fringe Review
'Gut wrenching passion… an absolute knock out' - The Australian
Stewart D'Arrietta is most recognised for the iconic Lennon Through a Glass Onion, the homage he co-created with John Waters and has consistently performed internationally in various versions since 1992.
D'Arrietta's other award winning show, 'My Leonard Cohen' has performed around Australia and the UK, and sold out at the Edinburgh and Adelaide Fringe, the Sydney Opera House and the Melbourne Arts Centre.
His larger-than-life presence, irreverent humour and distinctive growl, bring a unique passion and texture to some of the greatest songs and stories ever told.
Street One | Reserved | With COVID 19 restrictions being lifted Street One is now being sold at 100% Capacity.
As physical distancing will not be possible, patrons who feel uncomfortable may wish to reconsider their attendance.
As of 6pm Friday 25 February masks are not mandatory at indoor live performance venues. Should you require a mask, one can be picked up at the box office.
Click here for more information on COVID 19 venue safety.
More information
The Street Presents 
Stewart D'Arrietta
Tom Waits for No Man
Saturday 7 May, 7:30pm
Tickets: $55