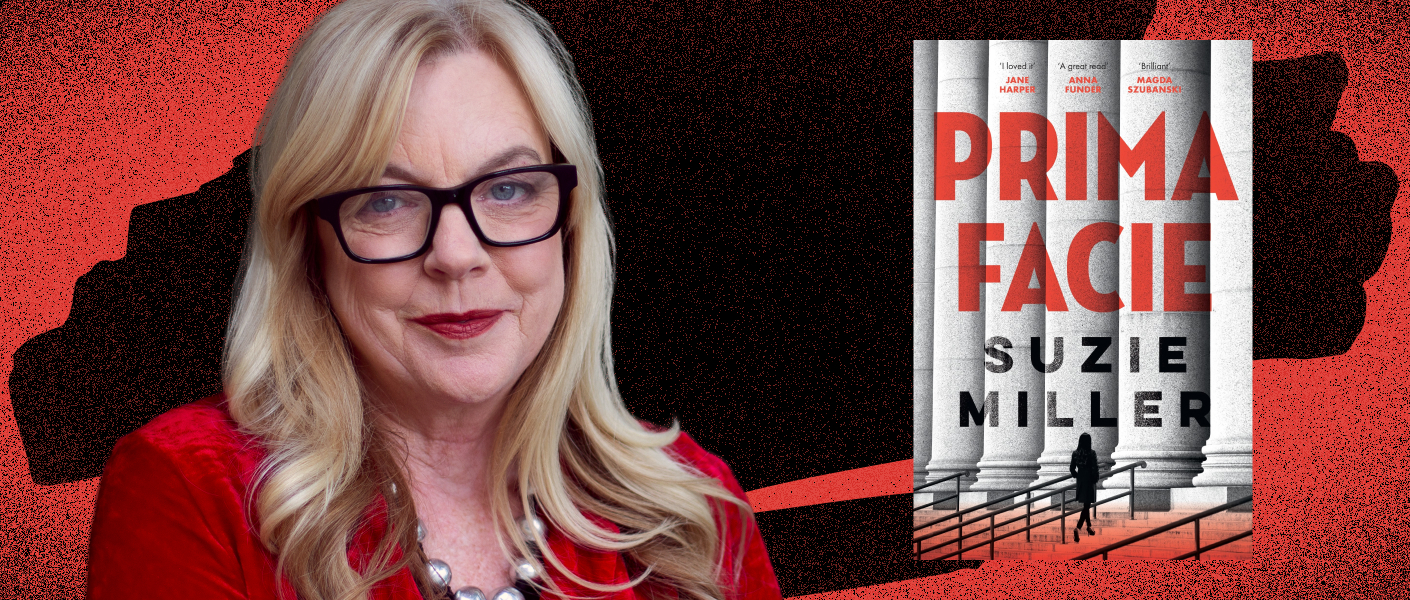 You are here
Live
Suzie Miller In Conversation
Suzie Miller, International playwright, screen writer and novelist will be in conversation with Sally Pryor Arts Editor Canberra Times discussing her new book Prima Facie.
Drawn from her internationally acclaimed play, Prima Facie is a propulsive, raw look at the price victims pay for speaking out and the system that sets them up to fail. With breakneck prose and a devastating emotional intensity, this is a novel for our times, by one of Australia's most important writers.
Tessa is a thoroughbred. A young, brilliant barrister. She has worked her way up from a working-class background to be at the top of her game: defending, cross-examining and lighting up the shadows of doubt in any case. Working late one night, Tessa falls into a casual relationship with Julian, a co-worker, an attorney who comes from an elite, wealthy family. A light-hearted affair, with a man she admires.
One sickening night, though, Julian makes a choice and Tessa finds herself in a position countless woman - one in three - have before her. And she's faced with a gut-wrenching, life-changing decision: will she take the stand to testify about her rape, with the full awareness that the system has not been built to protect her?
Suzie Miller is a contemporary international playwright, screen-writer and novelist. Based in both London, UK and Sydney, Australia, Miller's work has been produced around the world winning multiple prestigious awards, including the Laurence Olivier Award for Best New Play 2023, for her smash hit one-woman play Prima Facie, which had a sold-out season on London's West end 2022 and again on Broadway in New York, 2023. Miller is educated in science and law, with a doctorate in drama and mathematics. She practiced human rights law before writing full time and is currently developing major projects across the UK, USA and Australia in theatre, literature and screen. This is her first novel.
Sally Pryor has been a journalist at The Canberra Times for 15 years. During that time she has covered the courts and legal issues, cultural institutions, Canberra history, the arts, lifestyle and general fun stuff. She is now features editor and reads a lot in her spare time. 
Street One | Reserved | 60 minutes
Click here for information on COVID 19 venue safety.
More information
The Street Theatre in association with Harry Hartog Present
Suzie Miller 
In Conversation 
Wednesday 4 October, 6pm
Tickets: This is a free event but bookings are essential
Prima Facie will be available to purchase before and after the event in The Street Theatre Foyer.
The As You like it Café bar will be open for drinks pre & post conversation.
Pre-event book signings will be available from 5.30pm and available after the event.