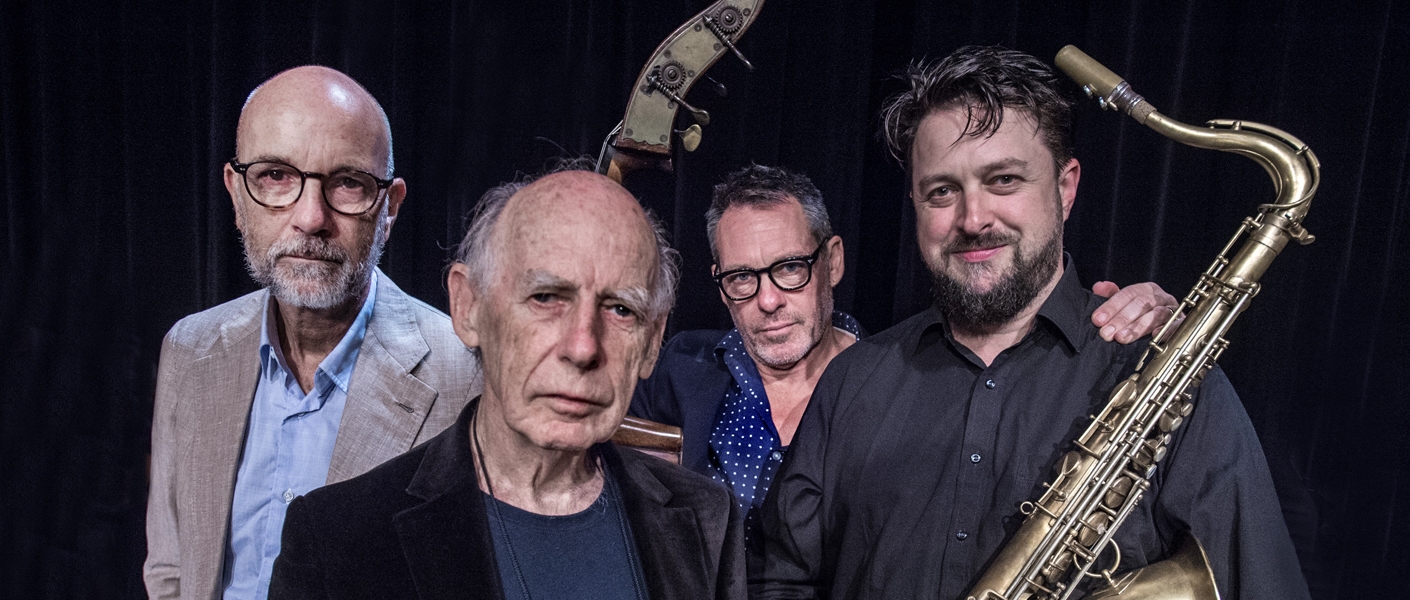 You are here
Live
This World
Comprising four of Australia's most esteemed jazz musicians, this celebrated Australian jazz super group made waves last year with their critically acclaimed debut album This World.
Stuart Nicholson of UK's Jazzwise called the quartet's music "profound, moving and expressive jazz of the highest level".
Their sold-out East Coast tour in the summer of 2020 just prior to lockdown, nourished souls and brought beauty and joy to those recovering from fire and flood.
Now, eighteen-months on, Mike Nock, Hamish Stuart, Julien Wilson and Jonathan Zwartz return with material for a brand new album, "Another Dance".
Masterfully articulating the struggle, strength and hope of humanity, the music for this concert series imagines the prosaic and profound in a post-pandemic world.
Having established deep musical bonds over several decades, the shared history and personal connection between these musicians can be felt in every note.
Hearing is Believing.  
Individual Artist Websites:
Julien Wilson
Jonathan Zwartz
Street One | Reserved | With COVID 19 restrictions being lifted Street One is now being sold at 100% Capacity.
As physical distancing will not be possible, patrons who feel uncomfortable may wish to reconsider their attendance.
As of 6pm Friday 25 February masks are not mandatory at indoor live performance venues. Should you require a mask, one can be picked up at the box office.
Click here for more information on COVID 19 venue safety.
More information
The Street Presents
This World
Friday 11 March 7:30PM
This live music program is supported by the ACT Government through their Amp it Up ! Initiative
Tickets
Standard: $35
Concession: $32
Student: $25