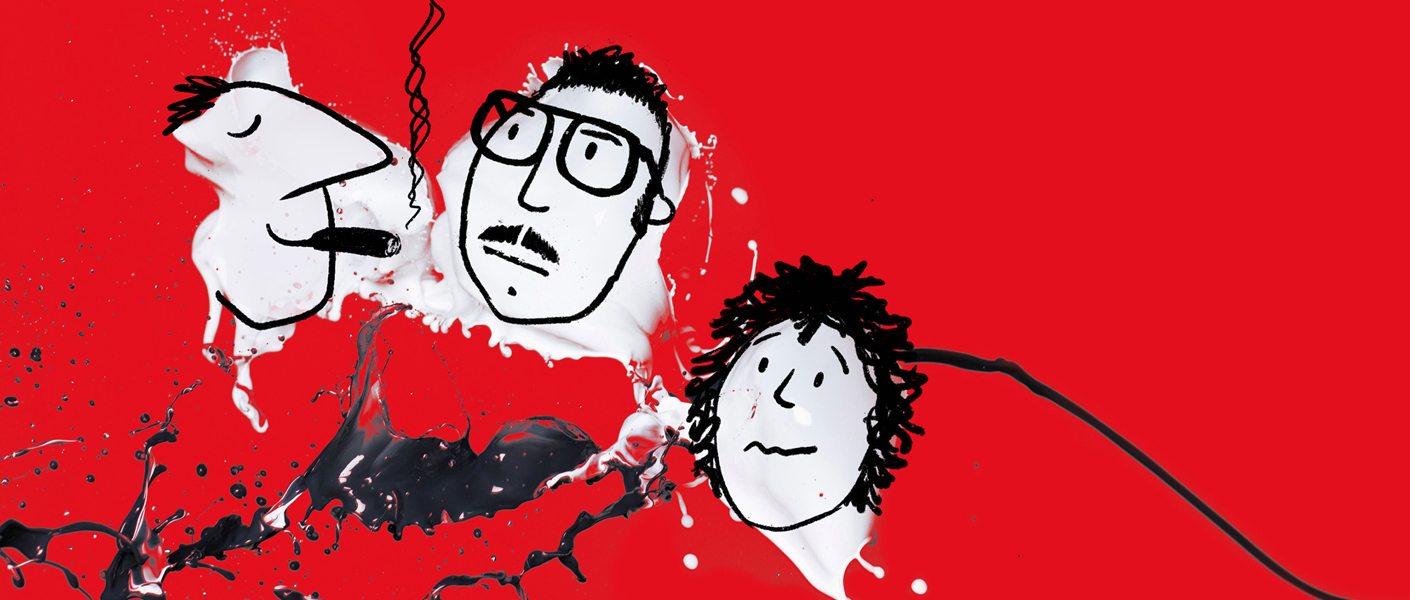 You are here
Live
Art By Yasmina Reza
Translated by Christopher Hampton
Are you who you think you are or are you who your friends think you are?
Serge has bought a modern work of art for a large sum of money. Marc hates the painting and cannot believe that a friend of his could possibly want such a work. Yvan attempts, unsuccessfully, to placate both sides with hilarious consequences. As debate over the purchase becomes ever less amicable and the trio are reduced to questioning what they had in common in the first place, only an artful sacrifice can repair the breach and restore the bonds of friendship.
Written in 1994 Christopher Hampton's sleek and scintillating translation of Yasmina Reza's comedy sensation has enjoyed runaway success around the world, winning the 1996 Olivier Award for Best Comedy, the 1998 Tony Award for Best Play, and Moliere awards for Best Play, Best Author and Best Production. Fiendishly clever and wildly funny, ART is a stylish meditation on the art of friendship and what it is that binds people together. A contemporary classic. 
Reviews 
"wildly funny, naughtily provocative..." The New York Post 
"Anyone looking for a play that is funny, sophisticated, stylish, stimulating and moving should go to ART." The Independent (London)
"Not only brings to the stage a topical debate, it makes it invigorating, touching and finally disturbing. This dark comedy, translated from the French, in sparkling form, explores its themes through a rift between friends." Financial Times
"Chic, short, and wickedly, perceptively funny, it's the perfect West End play." Nick Curtis, Evening Standard
Featuring Shane Dundas, Christopher Carroll and Craig Alexander
Direction: Shelly Higgs
Design: Imogen Keen 
Lighting Design: Gerry Corcoran
Sound Design: Kimmo Vennonen
Artwork by Susan Earl
A Street Produced Professional Theatre Production
Read Reviews: Canberra Times | City News | Stage Whispers | Australian Arts Review | Canberra Critics Circle #1 | Canberra Critics Circle #2 
Read More: Canberra Weekly | City News | The Canberra Times | Australian Arts Review 
Lend Your Ears: Living Arts Canberra | ArtSound | Talkin' Out Yer Arts
Street One | Reserved | Duration 90 Minutes
Click here for information on COVID 19 venue safety.
More information
The Street Presents 
Art By Yasmina Reza
Translated By Christopher Hampton
Tuesday 6 September - Sunday 11 September
Monday 5 September (Preview)
Tickets
Standard: $50.00
Concession: $47.00
Group 4+: $45.00
Under 30: $38.00
Student: $35.00
*Mid-Week Special: $42 (Wed 7 & Thurs 8 Sep)
**Preview: $35 (Mon 5 Sep)