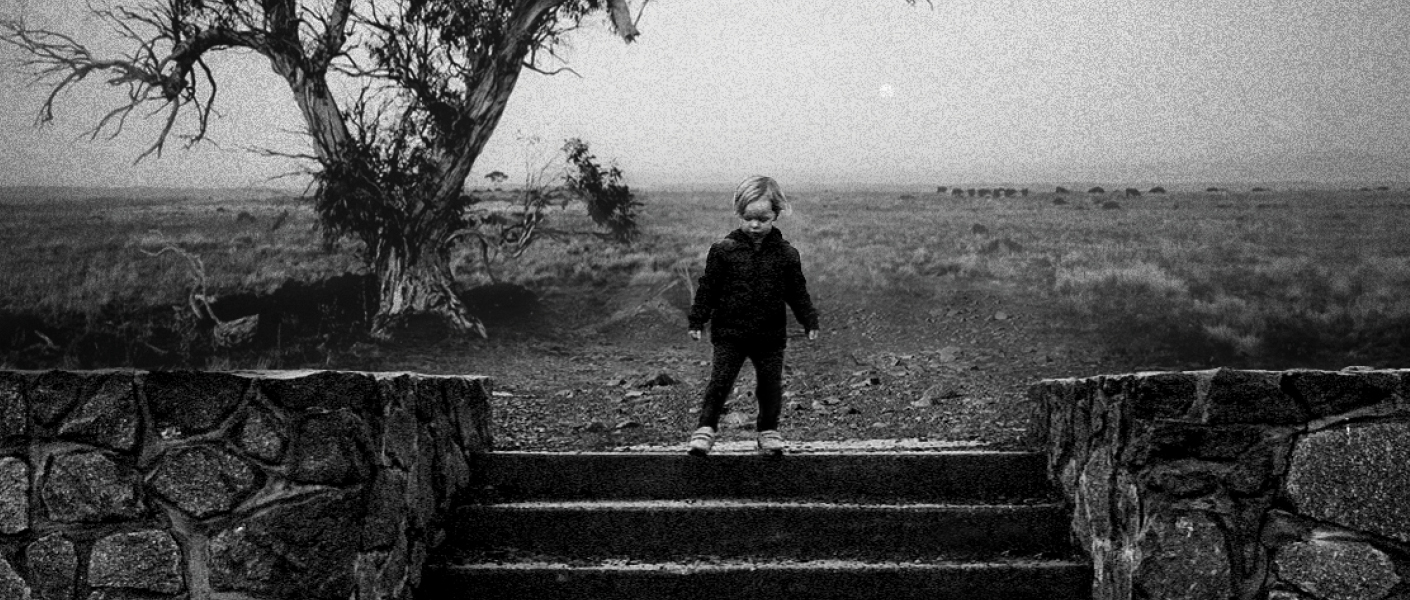 You are here
Live
In His Words: Voices of Fatherhood
Step inside modern fatherhood. The state. The practice. The meaning.
Award-winning composer-videographer and father Creswick (fka Liam Budge) has created a live-music-cinematic response to the contemporary experience of fathering through song, words, film, first-hand accounts… and unfiltered authenticity.
Nine fathers, nine interviews, nine lives. Different men, but all marked by the same seismic change.
Inspired by his own journey into fatherhood in 2018, Creswick has created an enthralling, surprising and utterly affecting performance event where intimate dad encounters hook into the pulse of a jazz-pop- folk-rock mix.
Experience music that sits at the intersection of jazz, pop, folk, and rock.  Experience visuals artfully composed, traversing wide open landscapes to working farms, suburban loungerooms and hills hoist backyards. 
Drawing musical inspiration directly from the interviews-turned-cinematic portraits, Creswick's compositions feature his exceptional ensemble of Brett Williams, Ben Hauptmann, James Hauptmann. and Chris Pound. Together they open a window into fatherhood testing ideas of masculinity, role-models and parenting culture.
Taking something that cannot be expressed easily, 'In His Words' beautifully explores what fathers mean to us all in the most thrillingly unexpected manner.
"A talent destined for wide acclaim…" The Australian
Featuring
Creswick – Vocals, Guitars, Keys
Brett Williams – Piano & Keys
Chris Pound – Bass
Ben Hauptmann – Guitars
James Hauptmann – Drums
Creative Team
Created by Creswick.
Antony Hateley - Lighting Design
Imogen Keen - Stage Design
Kimmo Vennonen - Audio Engineer
In His Words was commissioned through The Street's Early Phase program.  
A Street Produced season. 
Read More: Canberra Weekly April 2022 | Street Talk (Creswick) | BMA
Street Talk (Chris Pound) | The Canberra Times | City News | Australian Arts Review
Canberra Weekly | Riotact | ArtsHub | AustralianJazz.net
Lend An Ear: The Drawing Room (ABC RN) | Living Arts Canberra
Street One | Reserved | Duration 90 minutes
Click here for information on COVID 19 venue safety.
Download the program (PDF) here!
More information
The Street Presents
In His Words: Voices of Fatherhood 
Created by Creswick
Friday 23 June - Sunday 25 June
Standard: $42.00
Concession: $39.00
Group4 +: $36.00
Student: $32.00